Celebrating the Top Ten of the Class of 2023
Students Enter Prestigious Programs and Institutions of Higher Education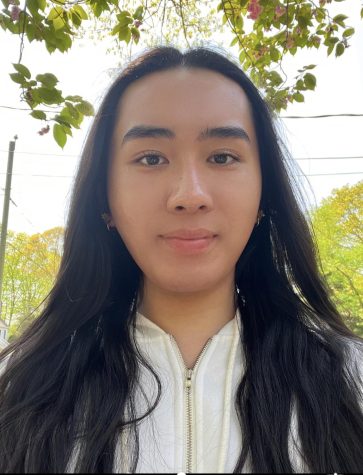 The valedictorian of the Class of 2023 is James Nguyen. James will be attending the University of Connecticut to major in chemistry with a double minor in physics and biophysics. James is excited to complete his undergraduate degree so that he can go to medical school in the future. He hopes to explore the field of dermatology and open his own private practice one day. In his free time, he enjoys playing video games and talking with friends. He is a firm proponent of the belief that prioritizing sleep while maintaining a busy schedule is crucial. James is grateful for having learned under English teacher Leslie Chausse, and to have been featured on the PawPrint several times. He also loved the hands-on learning experience of anatomy class with science teacher Emily Lisy. James would like to shout out his friends Bridget, Sophia, and Eve for being like sisters to him.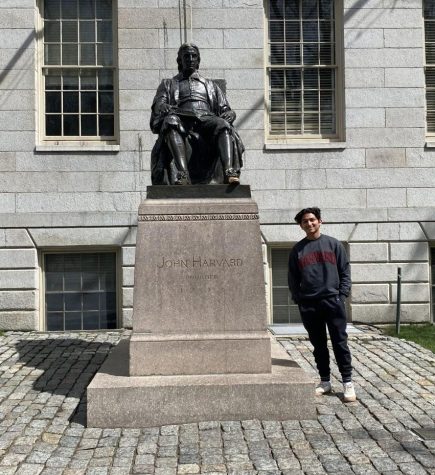 The salutatorian of the Class of 2023 is Abel Rodriguez. He will be attending Harvard University with plans for a major in government and a minor in microbial sciences. While he is sure that he will earn a bachelor's degree somewhere in the field of political science, his aspirations for earning an advanced degree do not remain limited to any specific one (i.e. PhD, JD, MD). Abel has served as president of the Social Justice Club, vice president of the senior class, student representative for the Clinton Board of Education, and student advisor for the Clinton Human Rights Committee. His passion for helping other first-generation low-income (FGLI) students like himself shines through in an independent research project he created on the issues faced by immigrants in the Clinton community. Additionally, Abel hopes to get involved with organizations providing resources for FGLI students pursuing higher education. In his free time, he enjoys reading, hanging out with friends, and playing video games. He is grateful to have been mentored by amazing teachers and counselors during his years at Morgan. Abel's biggest piece of advice is that the biggest obstacle can sometimes be your own mindset.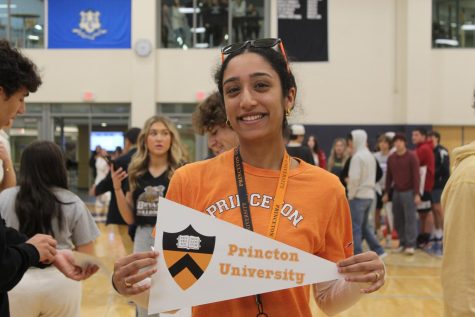 Muntara Singh will be attending Princeton University to major in English with minors in creative writing and Asian American studies. Muntara has big ambitions for her future, with plans to write several books, work and edit for a publishing house, earn a PhD, and possibly become a professor. Aside from her academic aspirations, Muntara hopes to involve herself within Princeton's campus community just as she did at Morgan. During her high school years, she was a member of the fencing team, where she was captain her senior year. She was also an avid member of the Social Justice Club, Student Government, Spirit Squad, National Honor Society, Spanish National Honor Society, and the Model UN Club. Outside of school, she loves to read. In fact, she credits several teachers for encouraging this passion and for always having good book recommendations. Her favorite memories include laughing with Spanish teacher Laura Luther, the bustle of journalism with Mrs. Chausse, and being alongside her teammates during the fencing season. Muntara wishes her classmates the best of luck and encourages them to be grateful for the journey, even if the destination isn't in sight just yet.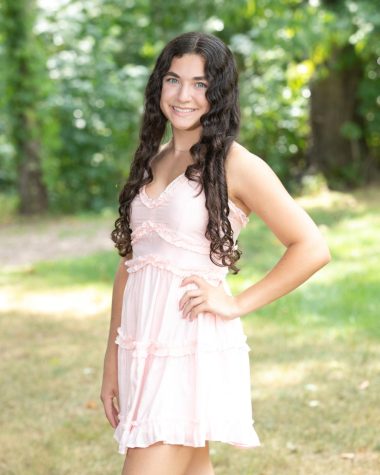 Sophia Vigorito will be attending Quinnipiac University, earning a BS in Biomedical Sciences in its honors program, as well as an MHS in its prestigious 4+2 pathologists' assistant program. She is considering specializing in pediatric oncology one day. Sophia has dedicated a great deal of time into her extracurriculars, serving as president of the Spirit Squad and captain of the field hockey team; she was a member of National Honor Society, Spanish National Honor Society, National Technical Honor Society, and the Morgan Mentoring program. Outside of school, Sophia spends most of her time in the studio as a competitive dancer, helps out with Eliot's musical, and tutors. It may not come as a surprise that she plans to be just as involved at Quinnipiac, where she will join the dance company and the club field hockey team. After earning her degrees, Sophia hopes to travel the world and use her knowledge of medicine to do community service in countries with less access to healthcare.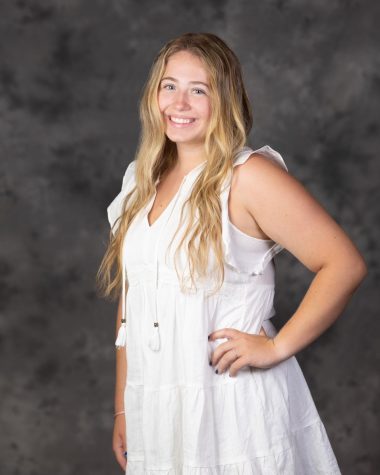 Sofie Passante will be attending Penn State to study elementary education with plans of becoming an elementary school teacher. Sports are a big part of her life, as she plays volleyball, softball, and basketball; she was captain of the girls' basketball team this year. Her love of all things athletics has inspired her to consider becoming a high school sports coach one day. Her favorite memory at Morgan was playing in the Shoreline Finals for basketball during her sophomore year. Outside of athletics, Sofie participated in REACT and the Morgan Musical, and she enjoys spending time with her friends in her free time. She is thankful for her teachers and friends for making her four years here great.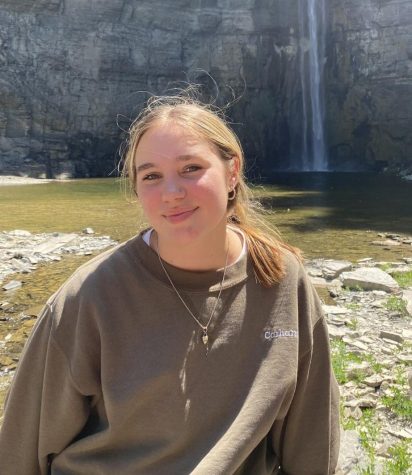 Bridget Orr plans to earn a doctorate of pharmacy at Wilkes University. She hopes to work as a clinical pharmacist in a hospital setting or work in a lab developing modern medicines. At Morgan, Bridget was manager of the volleyball team, a member of the Anti-Defamation League, and a member of National Art Honor Society. In her free time, she enjoys skiing, surfing, traveling, thrift and antique shopping, hiking, and being around nature. Her favorite memory from Morgan is when both the girls and boys soccer teams were in the Shoreline Championship in Portland; the energy of the student section was awesome. Bridget would like to thank her friends who have been there for her, and wishes the entire graduating class the best of luck in the future.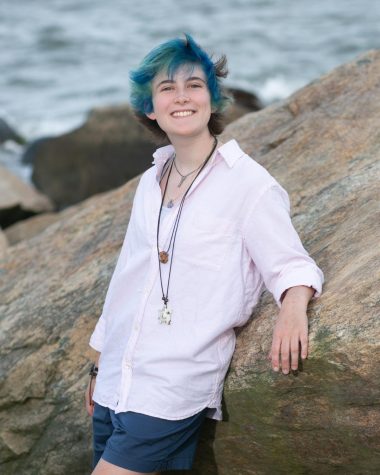 Charlotte Monty will attend Wheaton College in Massachusetts to major in biology with a minor in English. Though she is not certain of her future goals, she would like to work in the field of ecology or evolutionary biology to do research. She is also interested in pursuing a master's degree at some point. Charlotte is a member and editor of the Literacy Magazine, a clarinet player in Morgan band, and a member of the National Honor Society. Outside of school, she enjoys drawing and painting, sewing costumes, reading, swimming, and going for walks at Hammonasset. Charlotte would like to thank her teachers, friends, and especially her family for supporting her throughout high school. She wishes the best of luck to all of her fellow seniors.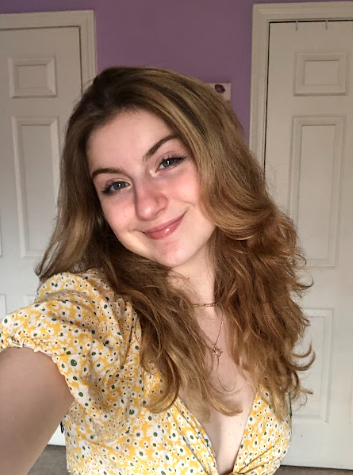 Leah Vath will be attending Fordham University to study physics. She hopes to become a professor and also travel the world. At Morgan, Leah was a member of the Literary Magazine, played on the tennis team for three years, and played the flute in band. Outside of school, she enjoys reading, drawing, and spending time outside. Her favorite high school memory was going to the University of Connecticut for the cardboard boat race with her Marine Science class. Leah is excited for the future and reminds her peers that although change can be scary, we will all go on to do incredible things.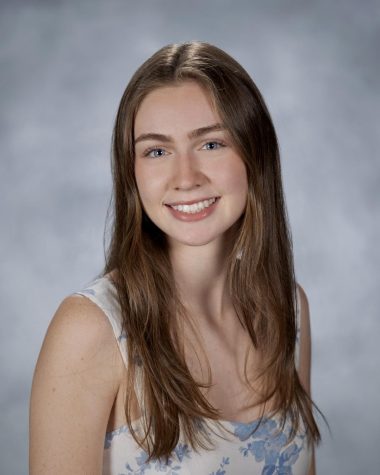 Eve Gardner will be attending the University of Connecticut to study actuarial science. She plans to explore her options in a career in mathematics. After graduation, she hopes to travel abroad. Eve was a captain of the girls' soccer team and is on the spring track team. She loves to draw, paint, and spend time with friends. Her favorite Morgan memory was winning Shorelines with the soccer team both her junior and senior year.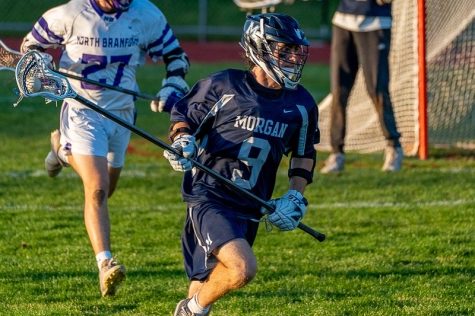 Luke Gagliardi is headed to George Washington University as a biology major, minoring in theater. Luke hopes to work in the medical field as a doctor or nurse. At Morgan, Luke is a member of the boys lacrosse team, student government, and the Husky Pups Lacrosse Program. In his free time, he loves hanging out with friends, singing, playing lacrosse, and doing musical theater. Luke is grateful for all the memories he has made on the lacrosse field with his teammates. He would like to thank his friends and family for always supporting him, and his teachers for pushing him to his potential.