New Speech Pathologist: Christy Pappolla
Ms. Pappolla Comes From West Haven
Morgan's new speech language pathologist (SLP), Christy Pappolla is a welcome addition to Morgan from West Haven. Beginning this November, Ms. Pappolla has been working with students at Morgan and Joel helping students with difficulties with communication, fluency, language, and speech. In the past, she worked at West Haven Public Schools, and she worked for a year and transitioned to Morgan in the beginning of November.
"West Haven was challenging. There are lots of students, high case loads. It's hard to give individual attention. I had to take in very big groups of students at once. Morgan's different. The case load isn't as high, and I'm able to give more attention to the students that need it," said Ms. Pappola.
Ms. Pappolla has a six-year degree, consisting of a bachelors and a master degree, along with her Certificate of Clinical Competence which is required to be an SLP. She has been a speech pathologist for three years but, before becoming a speech pathologist, she was a preschool teacher for 8 years.
"I had a whole class of students and a lot of the kids who had what other people in the school system considered behavior problems. I saw these issues differently, they were more communication issues than behavioral issues. So I studied to find out why through becoming an SLP" says Ms. Pappolla.
Ms. Pappola is also working with students at Joel along with Morgan, although says she loves working with the high school age of students the most. She helps Highschoolers' work out their difficulties to prepare them for life after high school, which is important to her.
Ms. Pappolla shares the same first impression of Morgan that many new teachers this year had. "Morgan is very chill. I was shocked when I was allowed to walk in the school without having to be checked with a metal detector like in West Haven. It's a very different environment over there. There's a lot of trauma and emotional issues in West Haven. Poverty and violence. It took a toll over there" said Ms. Pappolla.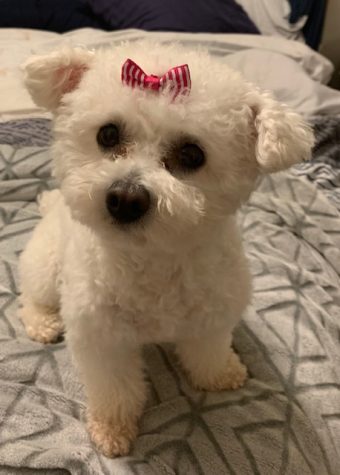 Ms. Pappolla loves animals, and she has a dog at home named Bunny. Bunny, we rescued her from an organization called Murphy's Paw. She was found on the streets in Bakersfield California and put in shelter. Then Murphy's Paw Rescue organization brought her to CT to find her a home. From there, Mrs. Pappolla took care of Bunny. She dreams to have a Great Dane. She is also very big into sports, and she is obsessed with the Olympic Games. It's her favorite sports event to watch.
She wants people to know about the SLP field. There's a shortage of SLP's right now, and they are more important than you might think. There are many types of SLP's, not just school SLP's, but there's even medical SLP's which help people medically with speech issues, such as helping patients who had a stroke. "It's an awesome field to be in, and I really do truly love my job and what I do" said Ms. Pappolla.
Leave a Comment
About the Writer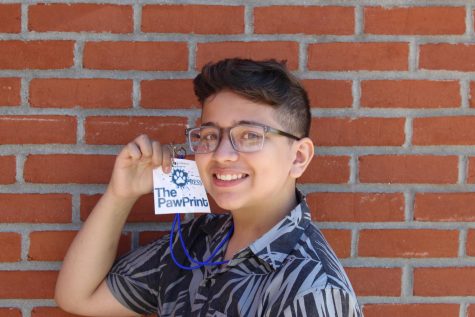 Crisangel Afanador, Writer and Reporter
Hello! I am Crisangel Afanador, and I am a Sophomore taking journalism for the third time. I enjoy interviewing and talking to students about various topics,...