New Spanish Teacher: Señora Fortin
¡Diga "Hola" a la Nueva Maestra de Español!
Gabi Navarra, Photographer, Reporter, Editor
November 29, 2022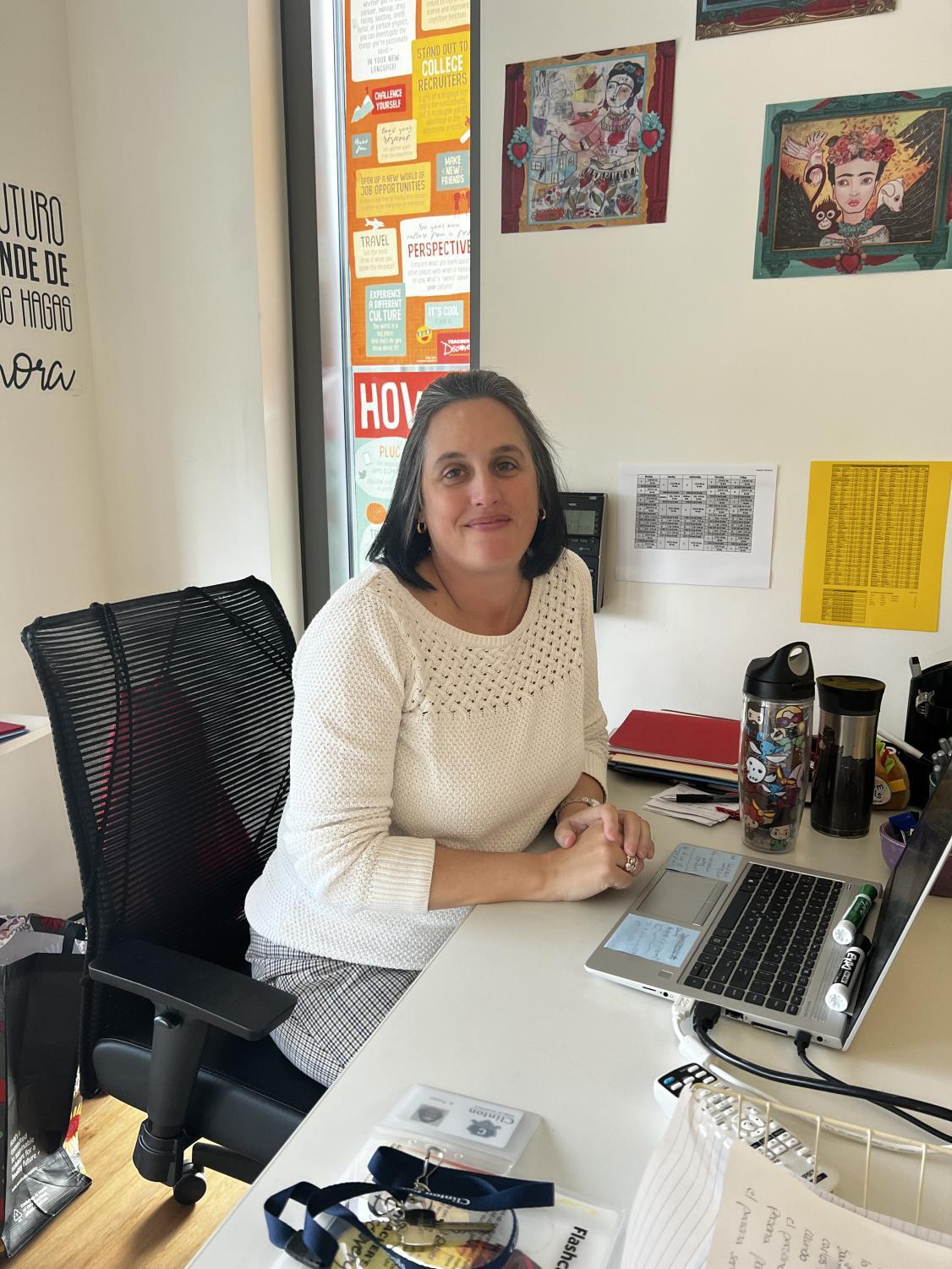 The newest Spanish teacher, Señora Amy Fortin recently joined the Morgan staff. She replaces former Spanish teacher Señora Susan Peterson. Although she is new to Morgan, she is familiar to French teacher Madame Lisa Finnegan because both of them taught at Westbrook High School before coming to Morgan.
Señora Fortin went to Villanova University for her undergraduate and Central Connecticut State College for her teaching and master's degrees.  
Señora Fortin has been teaching for 23 years, but teaching was not her original plan. "I just studied Spanish because I really like Spanish," she said. Later she, decided on teaching. She told herself that she would give five years to teaching because she thought that she could make other kids like Spanish as well, and now here she is, twenty-three years later, still teaching.
Señora Fortin started her teaching career in middle school and junior high. She then went on to teach in Milford at Jonathan Law High School for fifteen years. Prior to joining the Morgan family, she taught at Westbrook High School for the past five years. While teaching at Westbrook, Señora Fortin was sad to see one of her classroom neighbors leave at the beginning of the school year, but now she is reunited with them once again here at Morgan. 
French teacher Lisa Finnegan and Señora Fortin worked across from each other at Westbrook, and are now teaching across from each other once again. "I'm very happy to be reunited with Mrs. Finnegan again because last year we worked together on a whole world language project, so it was nice to be able to do that and hopefully do that here at Morgan," Señora Fortin said. 
Señora Fortin decided to come to Clinton to teach because she lives here and thought it would be great to be in and help out her community.