We're at the End, So Let's Say Good-Bye to Our Top Ten
Every year we try to celebrate our top ten seniors. We get to say our last goodbyes to the best of the best. So who are our top ranked seniors?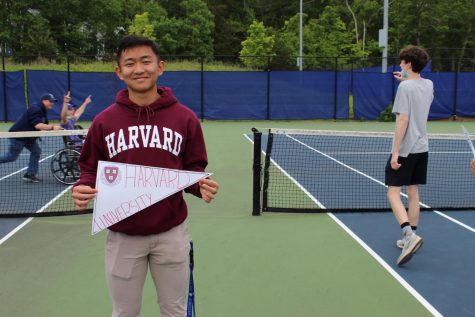 1. Ryan Nguyen
Valedictorian Ryan Nguyen will be going to Harvard University and studying quantitative finance. He is a first-generation student since both of his parents were born in Vietnam. He also will play for the men's soccer team as a goalkeeper at Harvard. For future plans, he hopes to get his masters in statistics or a related field and then work as a quant trader for a big financial institution. In his free time, he loves playing PC games, watching and playing soccer, investing in stocks and crypto, going to the gym, and reading.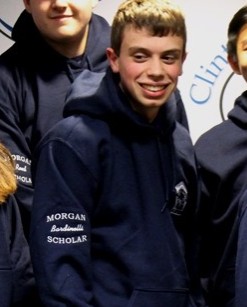 2. Josh Bardenelli
Salutatorian Joshua Bardenelli played for Morgan basketball all four years of his high school career. He also participated in High School Bowl and Chess Club. He is going to UCONN for computer science. If he had to give any advice to underclassmen, it would be to focus on your schoolwork and do what makes you happy because you only get one chance.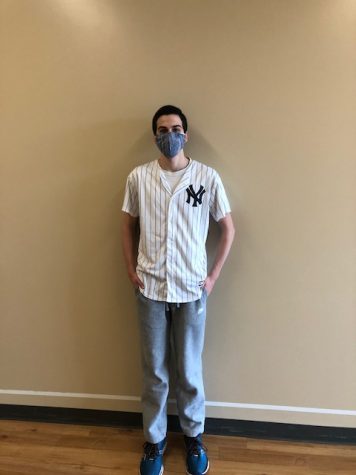 3. Aiden Maurais
Aiden will be attending Villanova University in Pennsylvania to pursue a career in health sciences. Aiden has participated in many school programs including REACT, NHS, Morgan Musicals, Student Council, band, as well as track and cross-country. Outside of school, he enjoys playing the piano and drums at the Community Music School in Centerbrook.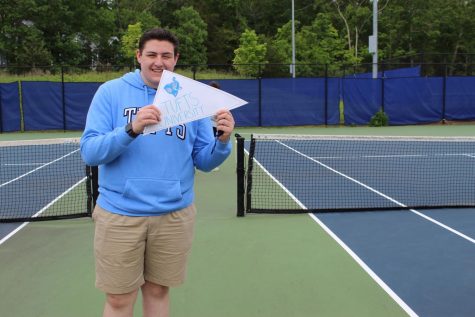 4. Sam Reed
Sam will be attending Tufts next year to study Computer Science. He chose this because of his passion for theater and performing. He has worked at Kidz Konnection for six years doing many things behind the scenes as well as teaching classes. Furthermore, he has participated in High School Bowl and has also been the class president since eighth grade. On his downtime, he also spends time working on his light show that he does every year. This allows him to combine his passions of entertainment and technology and spread joy during the holiday season.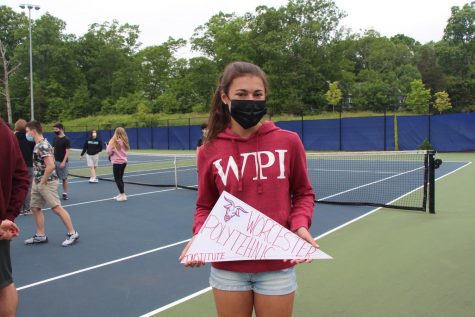 5. Alex Wolf
Alex was captain for field hockey and fencing and also participated on the Morgan Track Team.
She has been a part of NHS, REACT, the Morgan mentoring program, and volunteered in the REC program. Alex received the Bausch and Lomb Science Award last year as well as the Town Council Award. She will be attending Worcester Polytechnic Institute to play field hockey and major in biomedical engineering.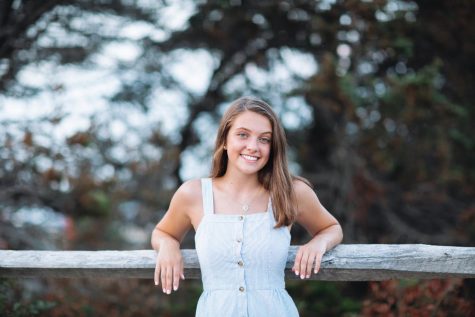 6. Abby Eydman
Throughout Abby's four years at Morgan, she was involved in Girls Lacrosse for four years, and became captain this year. She has participated in REACT, Environmental Club, DREAM club, Social Justice Club, National Honor Society, Morgan Mentoring, STEP, and The Morgan PawPrint. Outside of Morgan, she volunteers frequently for the Special Olympics where she works with adults with special needs. Abby plans on pursuing her passion in a bachelors/masters program to study cellular and molecular biology on a pre-med track at Quinnipiac.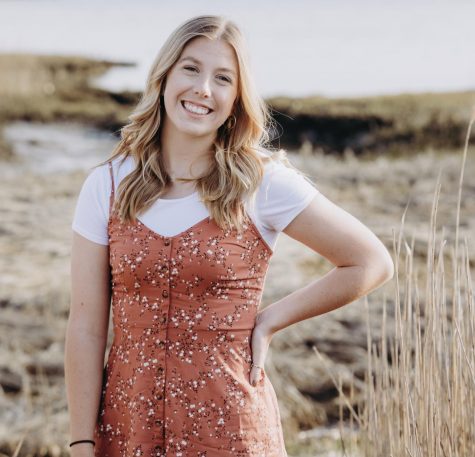 7. Emma Lindsay
Senior Emma Lindsay will be going to Providence College in the fall for Sociology on a Pre-Law track and will be minoring in theater. During her time here at Morgan, she was a part of REACT, Mock Trial, NHS, Kindness club, and the Morgan Musical. She played soccer and lacrosse at Morgan for four years and hopes to play club lacrosse at Providence as well. Emma is super into songwriting and playing the guitar. She hopes to continue to upload music to Spotify and share music with her friends. She directed a short film last summer called Before the Rain and will be acting in a feature film next year that she wrote with her friends called Those We Meet In The Dark.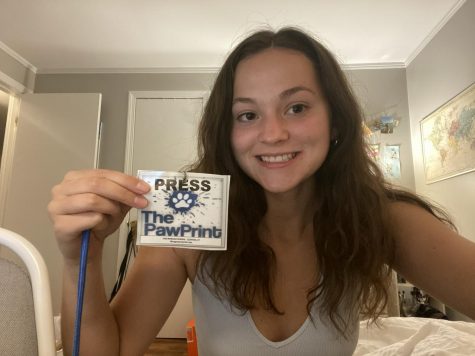 8. Clara Franzoni
Clara has played on the Morgan Girls Soccer team all four years, ran for Morgan Track freshman and sophomore year, and played on the Morgan Girls Lacrosse team senior year. She has been in Environmental Club, REACT, Morgan Mentoring, Social Justice Club, Mock Trial, National Honor Society, and wrote for the PawPrint her senior year. She will be attending the University of New Hampshire's Honors Program next year and majoring in Environmental Conservation and Sustainability and minoring in Global Studies.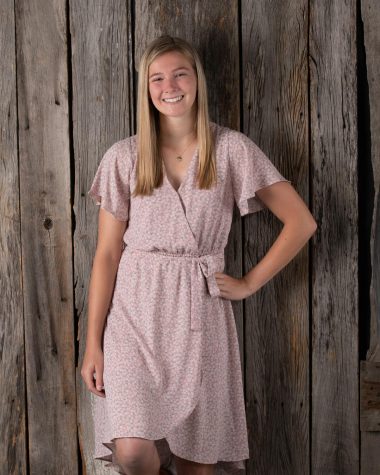 9. Caitlyn Donadio
Catie will be attending Connecticut College, majoring in psychology. She is very passionate about mental health awareness and hopes to become a psychiatrist. Catie will also be playing on the women's basketball team and loves to play all sports in her free time. She has been a part of the NHS as well as the mentoring program. Catie also is a two-time All-State recipient, three-time Shoreline Scholar-Athlete recipient, academic All-State, Shoreline Player of the Year, Two-time New Haven Register All-Area, and our very own 1,000 point scorer. Over the summer she coaches middle school basketball and loves to participate in community events.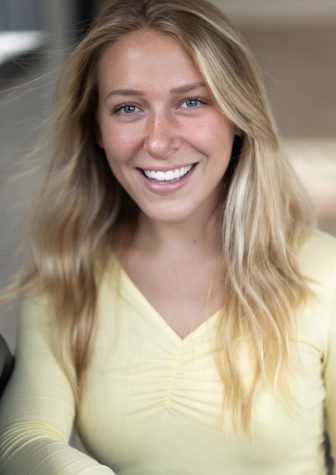 10. Vanessa Horan
Senior Vanessa Horan is an actress. She has spent the last four years splitting time between taking her core classes at Morgan and the Educational Center for the Arts (Theater Department) in New Haven where she took all of her other classes. It was at ECA where she learned that she wanted to pursue her artistic and educational career in Manhattan at New York University's Tisch School of the Arts, in Acting/Drama. Vanessa will continue to balance her general education classes with strictly conservatory classes at the Playwrights Horizons Theater School. When not on stage or in rehearsal, she spends time writing poetry. She spends the rest of her time volunteering in arts advocacy or leadership positions. She has facilitated the Rotary Youth Leadership Awards Conferences, attended a leadership summit in Canada, worked for Clinton Art Society, acted in 7 productions, starred in her first feature film, and completed a three-month internship with the Elm Shakespeare Company at SCSU. Furthermore, she will continue to serve on the board of the non-profit Shoreline Arts Alliance and looks forward to running her own non-profit someday.
Leave a Comment
About the Writer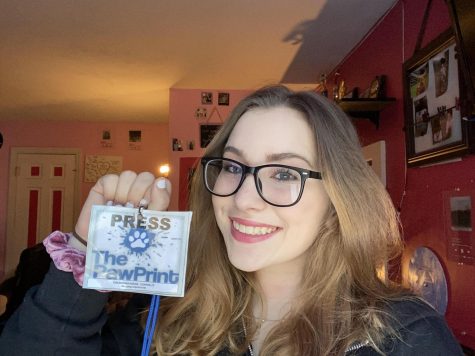 Jordyn Prevost, Staff Writer, Photographer, Reporter
Hi! I'm Jordyn Prevost, class of 2022! I joined the PawPrint to spread happiness to others. I love to interview and bring people together, especially during...