Morgan PawParazzi: Senior Spotlight Ryan Nguyen
Video courtesy of Ryan Nguyen
When the first wave of the Coronavirus turned our day-to-day lives upside down, the reliance on digital technology became more and more prominent. Computers became one of the few ways our school community could connect with our peers, teachers, and students for months. With this new adjustment, many members of our town fell behind without access to the required functional technology. While Chromebooks are given out to the Morgan community, many parents or guardians, and even younger students had difficulty finding ways to stay connected and present when they could not afford the technology that the lockdown entailed.
Senior Ryan Nguyen took the initiative to solve these COVID-19 related technological issues within our community. As featured in the shoreline newspaper, Zip06, Ryan received a grant from the Clinton Educational Foundation, and built four computers that he wants to donate to Clinton families who cannot afford their own.
In his interview for Zip06, Ryan explained the inequity in access to quality technology by stating, "Even though we think we have everything because we live in the United States, there is a surprising divide in the quality of education and access to technology." He said, "It feels great that I can make a difference in my own community."
The interested families applied for the computers through Clinton Social Services. Once the vetting process is complete, the computers can be donated to the selected families. Ryan notes that "they are still looking at tax returns to make sure they are eligible." When making arrangements with Ryan, the CEF emphasized, "we will give you as much money as you want to continue this project," so it is likely Ryan will help get more computers into the hands of worthy recipients in Clinton.
Last year, now retired English teacher Paul Serenbetz approached Ryan about the opportunity to apply for the CEF grant. Mr. Serenbetz is president of the foundation, and for years had spread the word to students of Clinton to take advantage of the grant money to fund their own passions and projects.
There are two grants from the foundation that students can apply for: the Brett Renfrew Memorial Scholarship and the William L. Calvert Student Grant. Ryan received the Brett Renfrew Memorial Scholarship, which honors the life of former Morgan teacher Brett Renfrew, who traveled the world from Mexico to Thailand before coming back to Morgan. According to Clinton Education Foundation's website, "Each year, the Renfrew family and the Clinton Education Foundation will provide a student who has a dream, with the opportunity to follow that dream….Whatever your dream is, we want you to follow it. And then, hopefully, bring some of what you've learned back home to share with us."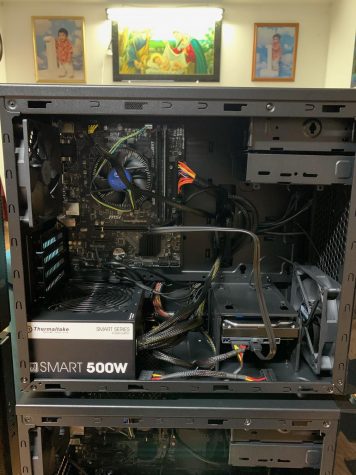 To Ryan, his dream was to use his knowledge of computers to give back to other Clinton students. With a letter of recommendation from Spanish teacher Laura. Luther and help from Mr. Serenbetz, Ryan was able to fund his passion for computers with the CEF grant while enriching the Clinton community.
At the age of 12, Ryan started to build computers successfully, learning from Reddit, YouTube, and his cousin who works as an electrical engineer. He states, "I used to play this game called Roblox on my family computer, and the computer broke. I was really sad, and so I took it apart and tried to figure out how to fix it." This passion for computers has continued throughout his middle school and high school career. He plans on studying computer science at Harvard University this upcoming fall.
In the current age of COVID-19, it's important to recognize how members of our community could be struggling with drastic changes in their lives. We encourage our peers to follow Ryan's lead and give back to those struggling. This mutual support for one another will help us all to get through this period together.
Leave a Comment
About the Contributors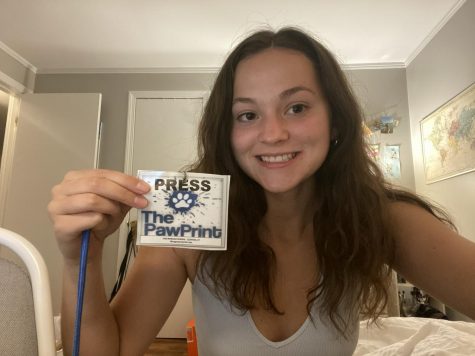 Clara Franzoni, Staff Writer, Photographer, Reporter
Hi! I'm Clara Franzoni, Class of 2021, and this is my second year as a staff photographer for the Morgan PawPrint, and my first as a staff writer. Abby...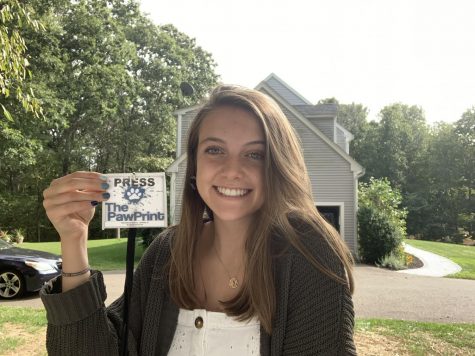 Abby Eydman, Staff Writer, Photographer, Reporter
Hi! I'm Abby Eydman, a 2021 Morgan senior, and I am a reporter for the PawPrint. With a love for interviewing, I am running the weekly column, PawParazzi,...