Paraprofessionals: A Deep Dive
Students & Teachers Appreciate Paraprofessionals
Paraprofessionals are educators that people may not know. These paraeducators are usually seen as assistants to teachers. But paraeducators are more than just an extra teacher in the classroom. The para's job is the same as a normal teacher, but is more focused on helping the students with a 504 plan that need more help or students that need extra assistance in or out of the classroom. Paraeducators can vary from age and gender. Here at Morgan, we have women dominate in our special education department. Para's work the same hours as a student attends school. In the classroom, paras are the extra helping hand to both the student and teacher. A paraeducator's job is to be supportive and also patient. In the classroom, paras can vary in location as some could assist and attend classes with one student while other paras work with different students in a variety of classes.
School psychologist and special education department instructional chair Sarah Thomas, said,"We look at students' specific plans: Helping to facilitate scheduling, helping to determine where a para is needed, sometimes for one specific student or more"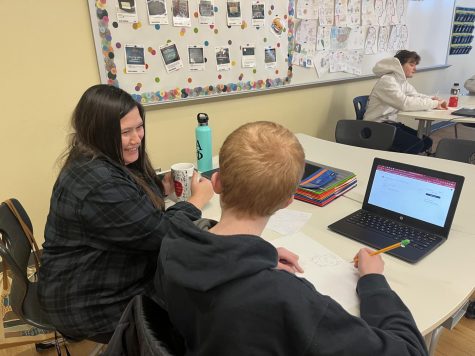 In the classroom, paras perform certain tasks that we may not notice. Paraprofessional Veronica Aleman said, "When working with a student, we are always trying to help the student, help themselves. So sometimes that means explaining things differently. Sometimes that means reading it out because there are different learners. The tone really depends on the student, and it depends on the situation. The tone that I use is not going to be the same with one student as it is going to be with another because each student is their own individual selves. So when it comes to working with them, you really have to be able to specialize and tune into what that student's needs are."
Mrs. Aleman also explained the role of a para, "As far as the special education department, I work closely with the case managers and with the teachers as well to make sure to give the support that they need because that's just as important as giving the student the support that they need. Our role really in special education, is to be that support for: the case managers, special education teachers, the teachers for the regular classes, and then of course the students as well."
Para educators are able to work in a classroom with the teacher, and teachers are able to notice the help that is given to each student. English teacher, Brooke. Mazzarella said, "The paras that I have been fortunate enough to have in my class have been there to help all of my students if needed. They're also there to help support students who need extra help. They help with classroom management, keeping all students on task. And they're just a really nice support for teachers and students alike."
Leave a Comment
About the Writer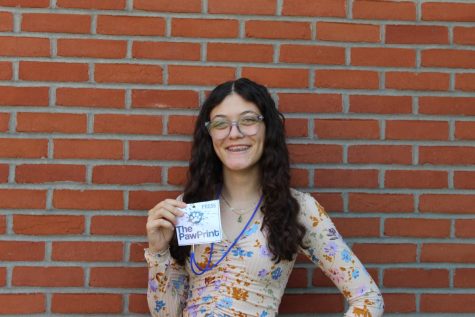 Aleia Aleman, Reporter, Photographer
Hi! My name is Aleia Aleman. This is my first time on the Morgan PawPrint. It's a new opportunity for me. I never usually thought of myself as a journalist...