Keisha Grant Impresses Journalism and Data Students
Keisha Grant Inspires Students on Journalism Day
On Friday, October 7, Journalism students combined with mathematics teacher John Madura's Data Science class to take a trip to Southern Connecticut State University
for Journalism Day. Prior to visiting Southern, each student signed up for two workshops. Some of these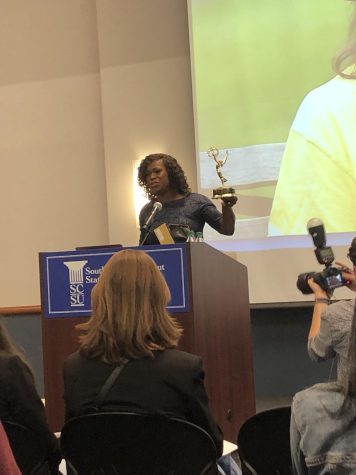 workshops included Sports in Social Media, Social Media in News Organizations, and Coding. Each workshop was run by an actual professor at Southern. Sophomore Olivia Ruotolo attended the Social Media in News 
Organizations workshop. Olivia said, "This workshop taught me different ways to advertise on different social media platforms. It was a very valuable session for someone who runs a social media platform for advertisements."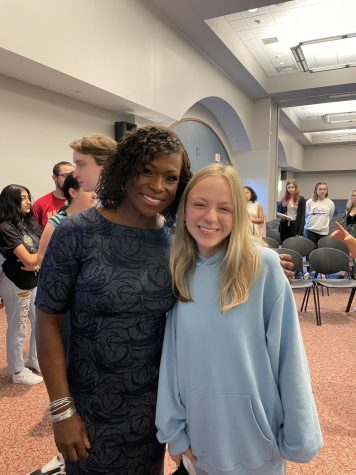 After attending these workshops, students listened and interacted with NBC News Anchor Keisha Grant. Keisha Grant is an Emmy Award Winner who has created some of NBC's most memorable headlines including 'I Owe Them': Convicted Mosque Shooter Embraces Islam and "Sandy Hook Mother Turns Grief into Action". Keisha shared stories about how she got to be a news anchor through journalism. She explained the discrimination she faced in this field and how it shaped her today. Keisha explained that growing up, she was always interested in journalism, and she always knew she wanted to be in this field. Throughout her rise to success, she was told that she would "never get there" or that she was not good enough. Nevertheless, Keisha ignored all the people telling her that she couldn't do it, and made it to NBC. Senior Muntara Singh said that Keisha taught her that there is no direct path into journalism, and it takes hard work. Muntara thought her speech was very heartfelt and kept the audience engaged. Senior Katie Martin said that she learned with time and commitment, you will get what you deserve. Sophomore Aleia Aleman thought Keisha's speech was amazing, and she loved how bubbly she was.
The workshop was a great opportunity to learn more about studying journalism and was a great experience for everyone who got the privilege to go. We are extremely grateful to Southern for having us, and we hope that we get to return in the future.
Leave a Comment
About the Writers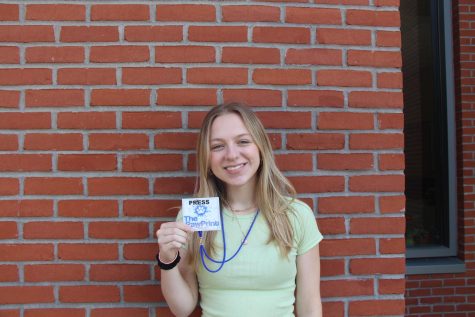 Jenna Wayne, Staff Writer and Reporter
Hi! My name is Jenna Wayne, and I am a Sophomore doing journalism for the second time. I decided to do journalism again because I enjoyed it so much last...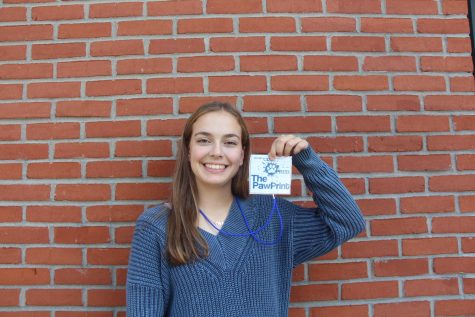 Olivia Ruotolo, Reporter, Editor
Hi! I'm Olivia Ruotolo, and I am a sophomore. This is my first semester doing journalism.  I am really excited to step out of my comfort zone and write...