College Representatives Visit Morgan
University of Maine Connects with Morgan Students
At Morgan, students have the chance to meet with representatives from colleges and universities in and around Connecticut. This is important because some students don't have the time or opportunity to visit colleges they want to attend. It allows students to get information about the school, the application process, and what to expect from someone who knows best.
University of Maine was one of the many schools that came to visit Morgan. Representative Nate Poole said that being in the role of admissions representative requires logistical abilities and always being on top of things. Mr. Poole is a UMaine alum. After college, he got involved in journalism and was a reporter for a year in Damariscotta, Maine. "I was not thriving in this position," he admitted.
He took up a position at University of Maine as an admissions counselor where he felt he could apply his skills better. Poole now goes around high schools in the area to meet with groups of prospective students. In these meetings, college representatives talk about the basics of their college including acceptance rates, location, and size. They also connect with students and personalize the meeting by asking questions about students' interests, and connecting these interests to their school. "You're making a huge financial decision for the next 4 years of your life, so you need to be informed. This gives you that opportunity," Poole said on the importance of these meetings. An admissions counselor's usual day consists of back to back meetings at different high schools. Mr. Poole had a busy schedule at other schools after his visit to Morgan.
With previous work experience as an admissions counselor at the University of Connecticut, school counselor Moheba Sayed explained the importance of attending these meetings with college representatives: "I think it is a nice opportunity to get questions answered by someone who works there. They can tell you about the ins and outs of a major, or how to get in application-wise, or admissions-wise. I do recommend it." Ms. Sayed became an admissions counselor right out of college at UConn, and she traveled to Long Island with fellow counselors. It was enjoyable being able to go to schools to talk about her college. If someone doesn't have the time with their busy schedule, or the ability to go visit these schools, these meetings give that student the opportunity to have the college come to them to personally give them information.
Students have had this opportunity for over 10 years, and each year more and more schools continue to visit to inform potential applicants. Guidance's role in these visits is to publicize it to the students by putting them on weekly blasts, in emails, or on the morning announcements, as well as their senior website. "The scheduling is done through our office, but not through school counselors, it's part of Naviance that sets up school visits too. It's a process where they (Naviance) will go in and see what dates are available and then match them up with their calendar," Ms. Sayed explained. When certain colleges see an increase of applicants at a high school, they will reach out and send a counselor to that school. Naviance is an online application that provides students K-12 with college tools as well as career tools. It was first offered to students in middle school to inform students about career opportunities that work well with the students' interests and personality traits.
When logging into Naviance, there is a list on the homepage below "My Favorites" where students will see a "What's New" section. Listed there will be a list of colleges visiting Morgan in the next few weeks with the date and time. When students are signed up for the meeting, they will get a confirmation email the day of or the prior day to the meeting. Most meetings are held in the conference room on the second floor to the right of the Learning Commons and next to the Guidance Office. The last college visiting Morgan is Keene State College on November 16th. Take advantage of this opportunity to learn more about college options and sign up for college visits.
Leave a Comment
About the Writer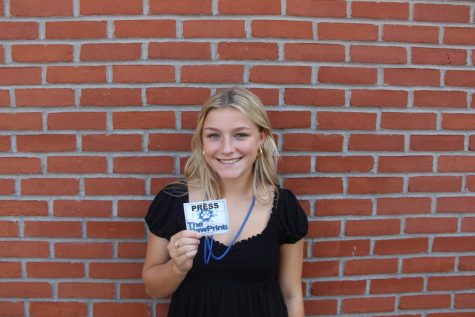 Logan Pernal, Reporter, Writer, Public Relations Manager
Hi! My name is Logan Pernal. I am a senior here at Morgan, class of 2023. This year is my first time taking Journalism, I joined this class because I wanted...