How Punk and Politics Go Together
Written by Leo Woods |
Featured Image via Revolutionary Socialism In the 21st Century
Photos by Leo Woods |
On Saturday, September 24th, Morgan's own punk band The Televangelists played in Madison in support of the Green Party. The party was hosted by supporters of Michelle Louise Bicking, a candidate for the State Representative of Connecticut. While she was not in attendance herself, many of her supporters and fellow green party candidates spoke about her ideas and policies. The candidates who spoke were:
Owen Charles, Candidate for CT Representative for the Green Party of the U.S.
Peter Goselin, Candidate for Attorney General of Connecticut
Madeline Leveille, Candidate for State Representative (District 35)
Cassandra Martineau, Member of the Board of Education in Windham, CT
In the United States, the Green Party is the third largest political party after than the Democratic and Republican parties. The Green Party supports fairly liberal issues, such as gender equality, LGBT rights, nonviolence, as well as anti-war and anti-racism policies. These values are also often upheld in alternative music scenes, such as rock and punk.
Since the creation of the punk subculture in the 1970's, the genre has evolved into more than just a type of music. It is a lifestyle and belief system for many, taking inspiration from philosophies such as Marxism, anarchism, and nihilism. These influence the opinions of punks in their political views, which can cause them to take an anti-establishment stance on the idea of government itself.
Here at Morgan, AP Government and Politics teacher Christopher Zawadski embraces students' opinions regarding the structure of the United States government. One topic he poses to his students is "The US has the greatest government in the world. Defend or refute the statement." This prompts intense discussion among classmates about issues such as healthcare, law enforcement, police violence, and racial discrimination.
Mr. Zawadski states that student's political opinions are mainly based on "Mom and Dad more than anything. Social media has a growing effect upon kids, but I would say social media backs up what they hear at home." In regards to entertainment, he said, "Entertainment and music tend to be more liberally based. Most of what kids see in general tend to be liberal."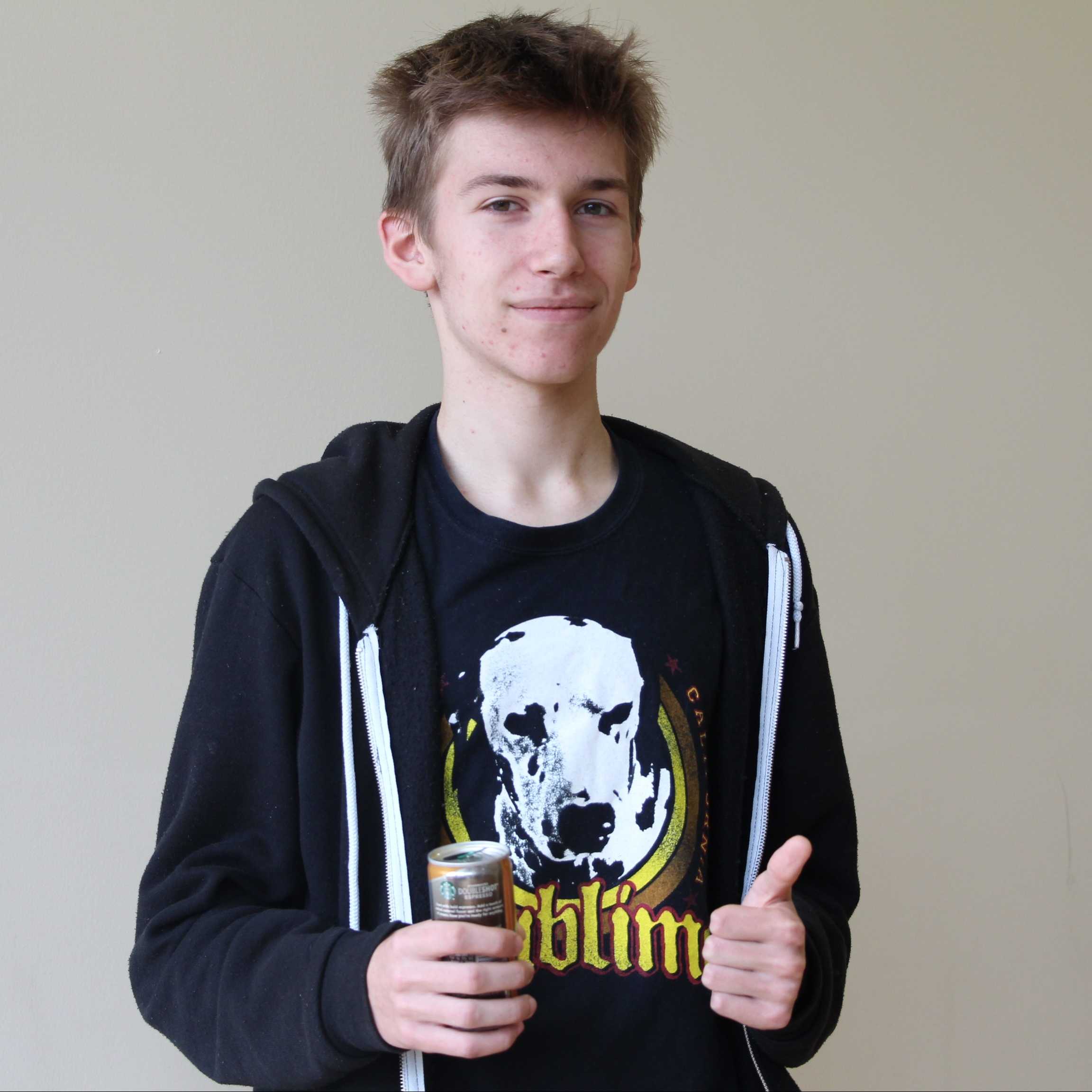 Senior David LaRiviere, the lead singer and bass player of The Televangelists and former student of Mr. Zawadski in AP Gov, said, "I listen to music that I agree with. There is some music where I don't agree with the politics of it. Sometimes I'll listen to it, but other times not. I tend to listen to music I agree with than anything else."
While music may have a certain influence on students, both David and Mr. Zawadski agree that students will engage in entertainment that affirms their beliefs or holds the same opinions that they have. Nevertheless, music is very important for cultivating the culture in America, especially for teenagers. For musicians such as the Televangelists, using their music to promote groups that they agree with is very important for defining their values as a band as well as individuals.
Below are pictures of The Televangelists playing their show with the Green Party on Saturday, September 24th.