What's The Word?
How We are Turning This Year Around
March 13, 2020, our lives changed completely. We were shut down. COVID-19 hit, and we never knew it would be this bad. Our graduating seniors of 2020 were not able to have a typical senior year. They could not come to school, they had to wear masks, and they had to change their whole mindset. So what about the class of 2021? COVID-19 arrived in the middle of their junior year. They thought it would be a short two-week vacation and everything would go back to normal. The class of 2021 is now being accepted to college, but the class missed out on sports games, junior prom, and so many more events. COVID-19 is not only affecting school, it is affecting our mental health. This series is about the unknowns during the pandemic. What can we do, and what have we accomplished?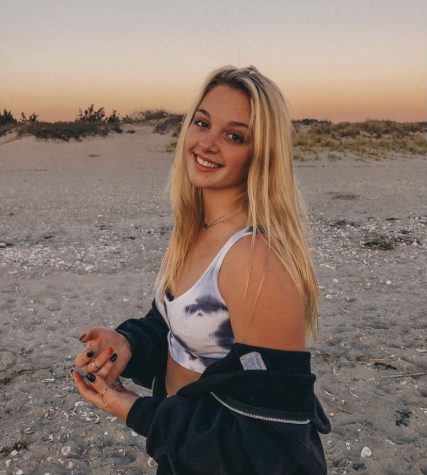 During this pandemic there has been a lot of unknowns. Senior Colleen Edwards has committed to Albertus Magnus College in New Haven for softball. She has been waiting for a softball season. Colleen said she has been doing "okay", but what does that really mean? She has missed out on everything she has been waiting to do since kindergarten, especially playing softball. Colleen has been looking at the positives. She has been able to be in school with her friends,  and because the COVID-19 rates are dropping, she hopes she will get her sports season back. "This year I'm really hoping that I get a softball season because I want to get all-state, I just really want it to all work out," Colleen said. 
So far we have been approved for a sports season by the CIAC. The approved winter sports plan states that low risk sports are swimming. Moderate-risk sports are basketball, ice hockey, gymnastics, and indoor track. High-risk sports include wrestling, competitive cheerleading, and competitive dance. During this sports season, we are required to wear masks and take mandated mask breaks. We are currently in our basketball season and have been very safe and efficient in trying to prevent the virus. Our last Morgan Basketball game is a home game for the freshmen boys team on March 20 at 10:30 am.  We are trying to return to a normal year as well as we can. Morgan competitive cheerleading has been canceled due to the pandemic, but the cheer team is ready to start practicing again when it is safe to do so. The wrestling team is currently only able to have conditioning practices because it is a high-risk sport. The head coach of the wrestling team is Darren Hicks, and according to the CIAC, we will not have any wrestling matches anytime soon, but the wrestling team is still very excited to be able to be together and prepare for future seasons. Principal Keri Hagness stated "We need a sense of normalcy, but we are also trying our best to keep everyone safe." Sports is a very touchy subject during the pandemic because we learn something new every day about COVID-19.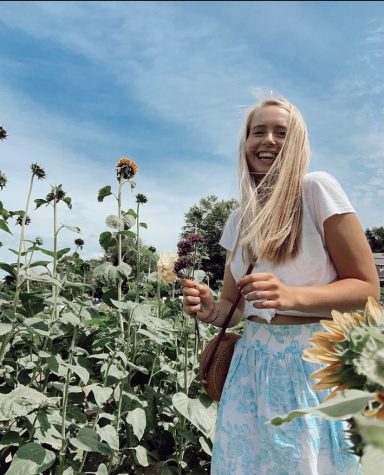 Senior Madeline Dunham misses the connection between the school and the students. She attended many sporting events during her time here at Morgan. "I think sports games especially, were definitely a big loss, and it makes me sad. I feel like there is a loss of connection throughout the whole school, especially the seniors. It's their last year! What about senior night?" Madeline is hoping for a better end to her senior year for the class of 2021.
We recently have not been able to have spectators at our sporting events due to the pandemic to ensure our health and safety. We have started a plan to let a set number of spectators watch our games. Currently, our sports are being streamed. For $10.99 a month students can watch any Morgan Sports games on NFHS Network. Hopefully, as the pandemic changes, we will be able to allow spectators into our games, but until then be sure to stream and support Morgan Athletics.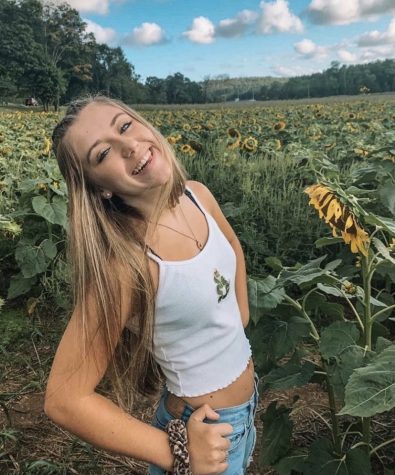 Senior Bella Novicki is fighting for one last chance of normalcy, a senior prom. Bella said "I'm really hoping that we get to do prom because some of us in the previous years of high school weren't fortunate enough to get to go to any proms. Since I missed my junior prom last year from COVID, I am really hoping that this year we get to have it, and I get one last big event with my senior class" Bella said she was also doing alright but is hoping for a prom. She feels as if it is her one last chance other than graduation to be able to be with her class and just celebrate. 
We have been approved for a junior and senior prom. The junior prom will be May 14 at Cascade in Hamden, and the senior prom will be May 21 at Woodwinds in Guilford. The prom was a big decision between students, staff, the board, and many others. During the pandemic, we will have to take more precautionary measures to ensure the safety of everyone attending.  Masks will be mandated as well as social distancing. Both locations have inside and outside venues meaning we can better keep a distance and be able to take off masks safely while eating and drinking. So far, we have not been approved to bring anyone to either prom from different towns, but the decisions about prom have not been finalized. "Buy your dresses. Rent those tuxes. Get your nails done. Prom is happening," said Principal Keri Hagness. There are ongoing meetings about the prom and more information will come.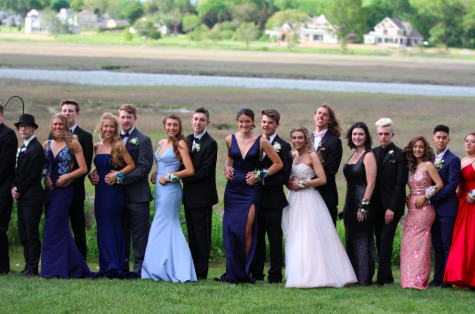 This pandemic is full of unknowns, but we are a family ready to be guided through it. This series will uncover the unknowns and answer questions about school events. We are Morgan. We are Family. Thank you, Morgan: this time until next time, this is the Morgan PawPrint, signing off.
Leave a Comment
About the Writer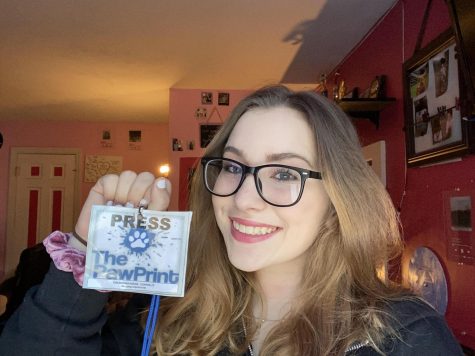 Jordyn Prevost, Staff Writer, Photographer, Reporter
Hi! I'm Jordyn Prevost, class of 2022! I joined the PawPrint to spread happiness to others. I love to interview and bring people together, especially during...