College Recruitment in Cheerleading
Nichols College Cheerleading Coach Explains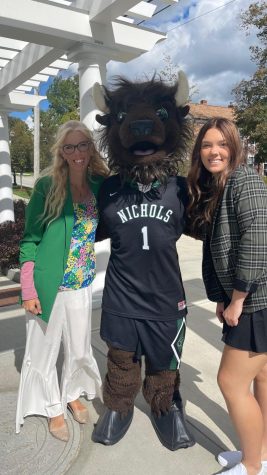 Although cheerleading is officially classified as a sport, collegiate level recruiting is very different from other sports. Other contact sports such as football and baseball have scouts come to games and hold showcases, but scouting for cheerleading is a little more complicated in terms of reaching out to athletes. Each division level for cheerleading has slightly different requirements, but the basic layout is the same. Coaches travel to different high school competitions to watch routines and give a recruitment ticket to anyone who stands out to them. From there, the athletes stay in contact with the coach and visit the school, and in some cases are able to practice with the team. Many colleges do offer clinics for athletes who are interested in the sport, which can also help their chances of being scouted. In past years, this process was much easier, but with the outbreak of Covid-19, competitions were much harder to attend. With canceled seasons, athletes were less likely to be discovered by colleges. Instead, cheerleaders had to get in touch with coaches, but the constant updates and revisions to social media helped athletes create pages showcasing their skills which made contact a little less difficult. With athletic events slowly going back to normal, competitions are being held and athletes are being discovered, which is expanding a lot of the cheer teams to make up for the past few years.
However, being scouted doesn't always complete the job. In most cases, especially higher divisions, recruited athletes have to go through a separate try out process in order to make the team. This process typically consists of 2-6 days of practice to test skills and abilities. At Division 1 schools, athletes are eliminated or cut each of the days, but this can differ from school to school. All teams also offer "walk on" opportunities where an athlete can try out for the team without the prior recruitment process.
Nichols college is one of the colleges that recruits athletes for Division 3 cheerleading. As head of a newly established cheerleading program, Coach Mariah Vasquez is recruiting athletes from all around the United States to build her team. Coach Mariah stated that she tries to recruit up to 25 athletes per year to replenish leaving seniors, and build up the team. She makes it very clear that being on the team is not just about the skills, but rather a combination of skills, attitude, academics, and strength. All of these things are important, but resilience is the single most important quality of a cheerleader because according to Coach Mariah "skills and technique are all teachable; however, heart and resiliency is not." This has built the Nichols team an incredible reputation. Nichols cheerleaders' positivity and drive helps to improve their technique and their mindset. Regardless of how talented an athlete is if they have a bad attitude they will not be an asset to the Nichols Cheerleading team.
Going into my senior year of high school I had absolutely no idea where I was going to end up after graduation. I had no hope of cheering in college because of the Covid-19 outbreak setting me back and making me miss out on over 5 competitions which hampered my opportunity to get more experience. In addition to that, most of the schools I was interested in did not have a cheer team at all, but after 9 years of cheerleading the thought of giving up the sport was heartbreaking.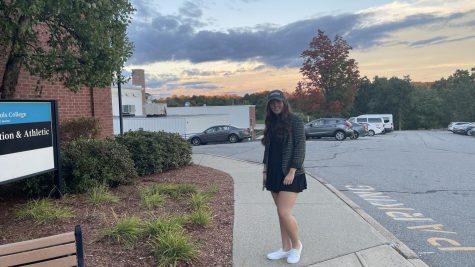 My entire life I was determined to attend college in Rhode Island, but after many months of research, I realized there was no school that spoke to me and met my criteria. After talking to friends who graduated in the class of 2022, I decided to look at schools outside of Rhode Island and fell in love with Nichols College. I ended up discussing the program with Coach Mariah and how to get involved, which helped me have the ability to be recruited. Shortly after this recruitment my dreams were crushed as I endured a pretty severe knee injury, requiring surgery and 6 months to a year of absolutely no cheerleading. I lost all hope yet again, but was determined to get as strong as possible. The diagnosis ended up being less severe than I originally was told, but still requires surgery which will be taking place just 6 months before my college season. I am on the road to recovery from the injury, but have committed to compete as a Divison 3 Nichols cheerleader for the fall 2023 season thanks to Coach Mariah giving her support and encouragement to make my dreams become a reality.
Leave a Comment
About the Writer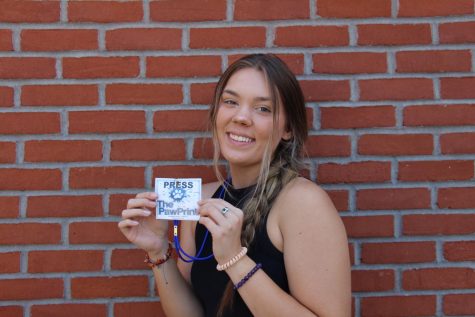 Rachel Hromadka, Reporter
Hi! My name is Rachel Hromadka. I'm a senior here at The Morgan School. This is my first year on the Pawprint, and I'm eager to see what our team creates!...