Applying to College during COVID-19
In 2017, there were nearly 10.2 million students who applied to college and universities. College is one of the most important things anyone can do to better advance themselves and their education. It can propel people to their future where they can achieve their dreams.
Applying to college is one of the most exciting times for students who are ready to go to the next stage of their life. However, it is also one of the most stressful. Applying to college requires a lot of effort. The process of applying to college is expensive and time-consuming.
It costs over $50 to simply apply to a college. College is also very expensive. This is why colleges have financial aid which helps people pay for college. To determine eligibility for financial aid, students and families must complete the FAFSA, a free application for federal student aid. Every fall, the guidance counselors hold a meeting with every senior and their parents to provide an overview of what they need to do to apply for college.
The pandemic also, of course, creates extra challenges. There are a significantly smaller number of in-person college visits occurring. Instead, students visit virtually which makes it harder for students who are trying to figure out which schools are a good fit for them. Many college representatives visit The Morgan School. Although this year the visits were virtual, students still had the opportunity to speak with the representatives.
Senior Emma Lindsay is going to apply to college. Emma hopes to double major in criminal justice and sociology, with a minor in music. She was lucky enough to go to three college visits before the pandemic. Ever since then, she has been doing her college visits virtually or by driving through the campus and doing extra research.
Emma has faced the challenges of COVID-19 by not thinking about what would have happened if it didn't exist. She knows that the pandemic is real and that the only thing that she can do is just accept the reality of the situation: "I needed to allow myself to accept and validate my own emotions so that I could hold a positive mindset and a grateful mindset for others who were going through the same thing".
Applying to college is stressful enough even without COVID-19. Emma has struggled with the thought that she is not good enough to get into the colleges she wants to attend. She said, "I struggled with this constant anxiety that no one would want me in their program because I was only "Clinton good" and not enough for them."
Emma still is very excited to move on to a higher level of education where she can focus on what truly interests her. Emma said, "Every time I applied to a college, that was one step closer to a real career and immersing myself into a new community and environment".
E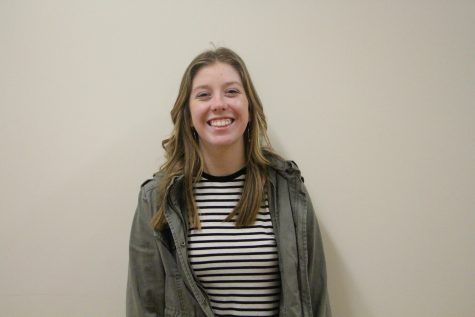 mma is ready to take on the added challenge of adapting to the new environment she will be living in. She is prepared to start over, and she has her own plan on how she can make adapting to a new environment easier: "I am going to try and find a respectable and amicable roommate and get through this with them with a positive outlook on the future".
Senior Samuel Reed is the president of the senior class, a role that he has held all four years in high school. Sam has the normal responsibilities of a student, along with the added responsibility of being a class president. When Sam goes to college, he is going to major in computer science.
Sam was lucky enough to make three college visits to Boston schools before the pandemic hit. He has also made multiple virtual tours of other colleges: "I find them much less useful than the in-person" tours.
Writing applications is one of the common things that students find to be stressful. However, Sam enjoyed one aspect of it, "I did enjoy writing my personal essay, as it allowed me to reflect on some of my accomplishments and best times throughout high school".
Applying to college is not only stressful, but it can often be a time of great confusion. It is a very independent activity with minimal help. According to Sam, "The common app and individual school application systems are very confusing. The common app itself seems to have tons of unnecessary questions, and even some that are very confusing with little explanations".
COVID-19 has definitely put a damper on many things. It has made it more difficult for anyone to enjoy themselves or any accomplishments. However, Sam has been able to look at the positives, "The pandemic brought a lot of extra time, with all my events being canceled, so I was able to complete the Common App early and utilized the extra time to perfect my essays and other applications".
Sam is excited and optimistic about the future and what will happen next year, "I plan on making the best of whatever college will look like next year".
Images via: Center for American Progress and Collegiate Parent.
Leave a Comment
About the Writer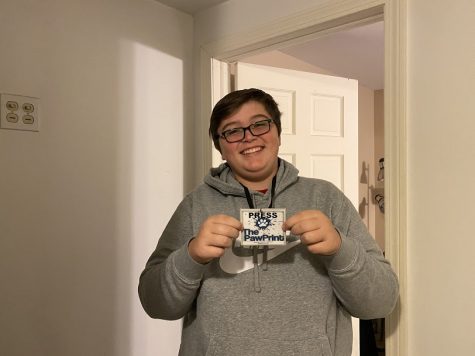 Jonathan Blair, Editor and Staff Writer
My name is Jonathan Blair. I am an editor for the Morgan PawPrint. This is the second time I have taken this class. I first took it to explore the world...