Masks Are No Longer Mandated in School
Opinions on the New Mask Mandate
Recently, many schools in Connecticut had to make a decision on whether students would be required to wear masks or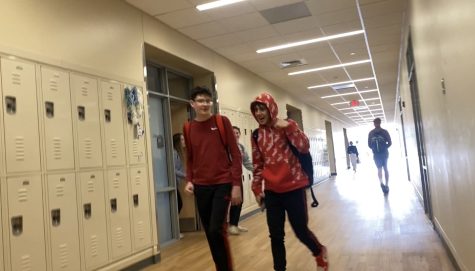 not. Superintendent Maryann O'Donnell sent out an email to all staff and parental figures stating that as of Monday, February 28th masks would not be required in schools. It took a bit to make this decision, but this was the consensus the Superintendent came to. She consulted the health department and the new CDC guidelines to help her make the decision.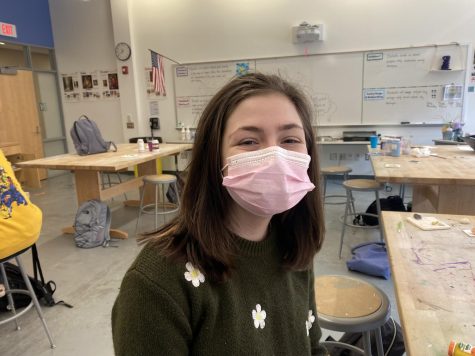 Some students were nervous, others were extremely excited. Others were uncertain. Every student was allowed to make their own choice on whether to wear a mask or not, and most were content with that idea.
As we returned to school on Monday, we were greeted with many faces we never saw or had not seen in almost two years. Excitement filled the halls from students and staff being able to smile and see each other. You could hear students saying that it felt so weird and different.
Other students were anxious. They walked down the halls, still masked up and worried about the possibilities of a resurgence of high numbers of cases. Students were worried that it was too soon. Some said that they were going to wait and see where numbers were and if cases decreased.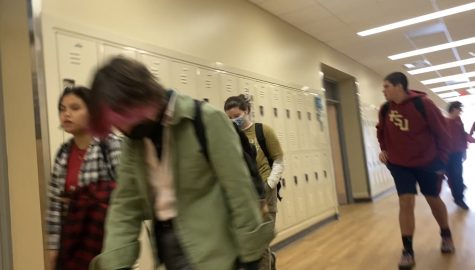 Most students did not want to share their opinion on the masks, but other students decided to share their opinion.
Senior Tarik Hasic stated his opinion, sharing "I think frankly it is a little too early for the mask mandate to be lifted." He also implied, "we should all still be wearing them until the cases go really far under threshold."
Junior Trinity Carradero-Hasting said, "I would personally wear a mask because I have people at home with health issues."
Sophomore Zoe Simes-Vandersloot exclaimed, "I feel like if the cases spike, which they probably will with everyone without their mask, we should put them back on. But if they stay at a steady rate, people should have their choice."
On the other hand, Sophomore Sean Davis said, "I'm just gonna follow the CDC guidelines."
Sophomore Jack Nye said, "I'm glad we don't have to wear a mask anymore, I feel free, I can breathe now and see all my teachers' faces."
Junior Partch believes that students still should be wearing masks, saying, "I think it's really irresponsible for students to not wear masks."
A staff member wanted to contribute his feelings on this new mandate as well. Physical Education teacher Peter Gersz said, "the last two years have been very difficult." Mr. Gersz also shared, "I haven't been able to see kids smile. All I could see was the squinting of the eyes, but you want to see that smile, it really brightens up my day."
As days go by, more and more people are not wearing masks. Some who started in the beginning of the week are no longer wearing them. Others still are. Most believe we are getting back to normalcy. As the week continues, students gather for assemblies all together due to these new guidelines from the CDC and the school district. Little by little, or all at once for some, things are going back to how they used to be.
Leave a Comment
About the Writers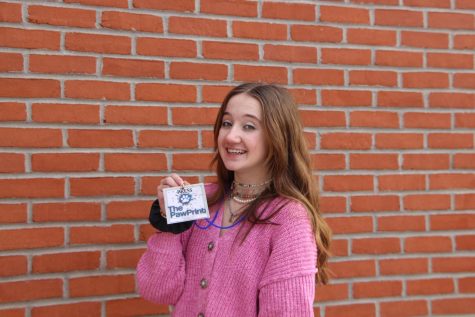 Leah Scoppa, Staff Writer, Reporter, Editor, and Photographer
Hi I'm Leah Scoppa, I'm a sophomore, and part of the class of 2024. At Morgan, I am Vice President of Student Government, part of Social Justice Club,...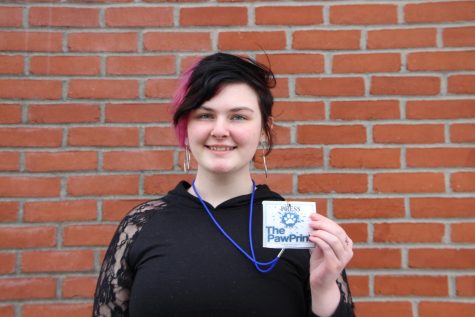 Pheonix Maynard, Editor, Reporter, Writer
Hi! My name is Pheonix Maynard, and I'm a sophomore at Morgan this year, class of 2024. This is my first time in the Morgan Pawprint. I joined because...