Morgan PawParazzi: Mrs. Leiss Gets a Holiday Art Room Makeover
When English teacher Mr. Carroll started at The Morgan School in 2019, he proposed a tradition to decorate one special and worthy teacher's classroom with holiday decorations before the winter break. He was inspired by the school he formerly taught at, Brien McMahon High School in Norwalk, where the teachers would all join together to surprise one of the teacher's with a classroom full of festive decorations to spread holiday cheer and school spirit.
Last year, English teacher Mrs. O'Brien was nominated, and her room was decked out with twinkling lights, paper snowflakes and paper chains, gingerbread men with the faces of Morgan's teachers, and even an electrical fireplace. With the help from other teachers in the English department, Mr. Carroll was able to keep this tradition alive despite the COVID-19 pandemic.
This year, art teacher Jessica Leiss received the holiday decorations. Mr. Carroll thought she deserved to have her room decorated because as a newer teacher to Morgan, her dedication to helping her students find passion in art shouldn't be overlooked and decorating her classroom would be a great way to honor her.
PawParazzi founders Abby Eydman and Clara Franzoni joined the makeover crew on Wednesday, December 16 after school to help decorate. Mr. Carroll, English teachers Heather O'Brien and Amanda Auger, and Senior Justin King all worked together to turn Mrs. Leiss's room into a winter wonderland.
In addition to stringing lights, hanging up snowflakes and paper chains, and assembling the small Christmas tree, the group took advantage of the art room's supplies to make the room feel more personalized. Two Elf on the Shelf dolls are also now in the art room, either 'painting' on the wall or 'sculpting' a snowman out of clay. Many of Mrs. Leiss's paint bottles are also neatly wrapped up like they belong under a Christmas tree.
After two hours, the art room was completely transformed and ready to be used by Morgan's art students to celebrate the holidays.
Check out this video of the decoration process and the final result!
What is PawParazzi?
Founded by Clara Franzoni and Abby Eydman, Morgan PawParrazi is a new segment to highlight The Morgan School and what makes it special. We will cover in-school 'celebrities' to highlight the diversity of talent and passions that our school possesses, along with new and noteworthy topics that we think the Morgan family should consider. Is there someone you think deserves the spotlight? Let us know! Every Morgan student has a story that should be told!
Leave a Comment
About the Writers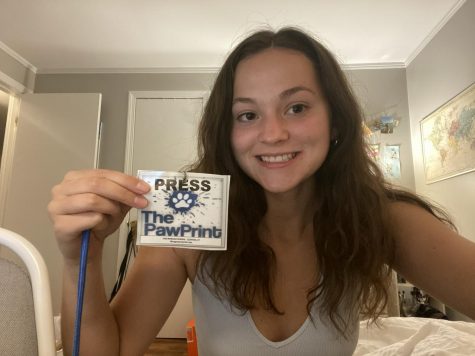 Clara Franzoni, Staff Writer, Photographer, Reporter
Hi! I'm Clara Franzoni, Class of 2021, and this is my second year as a staff photographer for the Morgan PawPrint, and my first as a staff writer. Abby...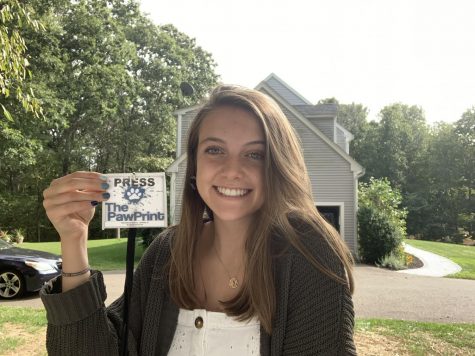 Abby Eydman, Staff Writer, Photographer, Reporter
Hi! I'm Abby Eydman, a 2021 Morgan senior, and I am a reporter for the PawPrint. With a love for interviewing, I am running the weekly column, PawParazzi,...