From canceled games to injured players, the Morgan field hockey team faced difficult obstacles as it plays in the most competitive field hockey league in the state. As the team puts in lots of hard work and effort to overcome these losses, the bond of the team remains stronger than any other team on the Shoreline.
Despite their record, the team supports each other on and off the field. Members of the team often hang out during the off-season, and enjoy the drama-free environment.
At the start of the 2023 season, the Morgan field hockey team welcomed seven freshmen to the squad and one junior to the team. Three of these players are new to the sport.
"I feel like we are a family, and we are all united" says freshman #18 Haley Munoz Gonzalez. It is her first year playing the sport, and she is having lots of fun being a part of the team. "We are always there for each other." Haley has adjusted well to playing offense, and continues to learn how to play the sport.
Another freshman, #33 Molly O'Donnell has been playing the sport for years. "I feel pressure starting on varsity, but I enjoy playing with upperclassmen. I've felt very included on the team, and I'm excited to play for my next three years." She is incredible on the field, and will continue to be a strong asset to the team. As new talented players develop their skills, Morgan will likely have a better standing in future field hockey seasons.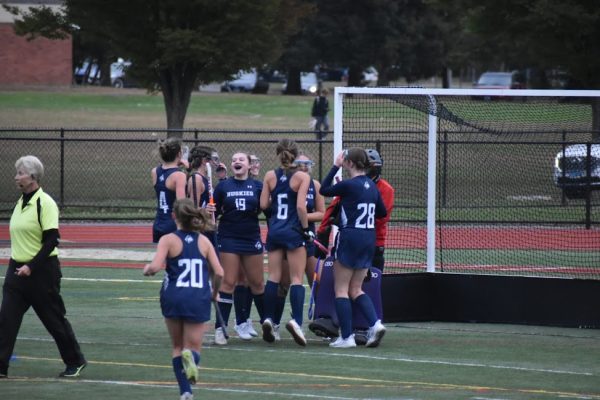 The captains of the team, senior #19 Ashley Reemsnyder and senior #5 Jill DeMaio, played the sport since they were in sixth grade at Eliot.
Ashley's favorite memories are being with the friends she's made: "I have made lots of friends in different grades and have formed special bonds with all of them. I'm really sad to leave them after this year."
Jill is also sad to leave, but is confident the team is being left in a good place. "I think out of all the fall sports, maybe even every sport, we are the closest team. Not in terms of scoring, but we are a very good family."
Recently, the team has had raffle baskets to raise money for brain cancer and a bake sale to raise money for breast cancer. They have also held a car wash and a fundraiser at the Old Saybrook Dairy Queen. They are holding a fundraiser at Pica Chica Tacos in Clinton on Friday, October 27th, so be sure to stop by and support the team.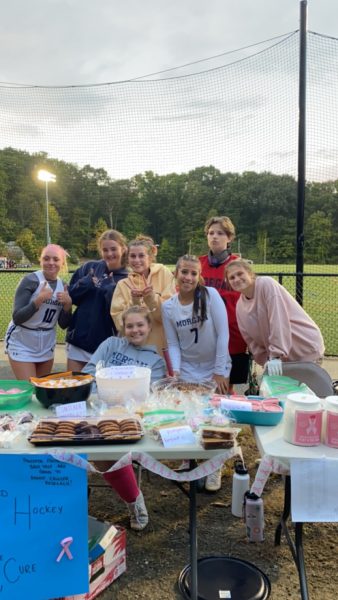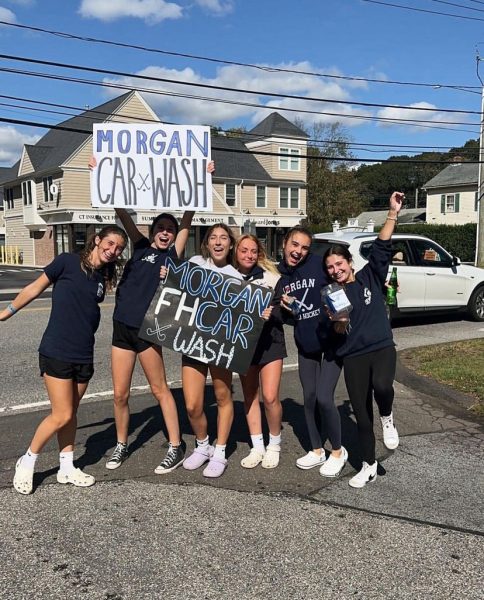 The team's final two games are happening this week at Indian River. Thursday, October 26th at 6, the team will face Suffield for their Senior Night. The last game of the season will be played on Saturday, October 28th at 11 versus Fitch.