The Morgan Boys Soccer team played their first home game of the season against Coginchaug. The starting lineup consists of Senior Captain Kolby Clifton, Junior Captain Michael Fusco, Junior Captain Edyn Ortiz, Sophomore Jeremy Medranda-Bermeo, Sophomore Austin LaMonaca, Senior Ryan Donadio, Senior Oscar Serrano, Sophomore Jonathan Gutierrez, Sophomore Matthew Maher, and starting Goalie Sophomore Liam Totten. The Morgan soccer team is mostly made up of sophomores who have recently started their soccer careers in high school, due to many seniors leaving last year.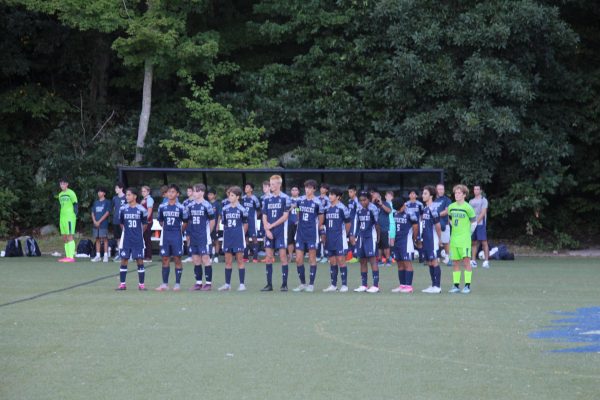 The game started around 6:30 PM. The boys received a lot of support throughout the game from the Dog Pound. The game was off to a very slow start with almost little to no action within the first 20 minutes. As the game started to slowly gain momentum, with only 15 minutes left in the game, there was a miscommunication between defender Ryan Donadio, and goalkeeper Liam Totten, which  resulted in an own goal. The ball was coming in at a fast and hard rate, and Liam was not allowed to grab the ball with his hands. This is a rule as a goalkeeper. He tried to stop it with his foot, but unfortunately missed the ball, and it went into the goal, which put the Coginchaug up by one.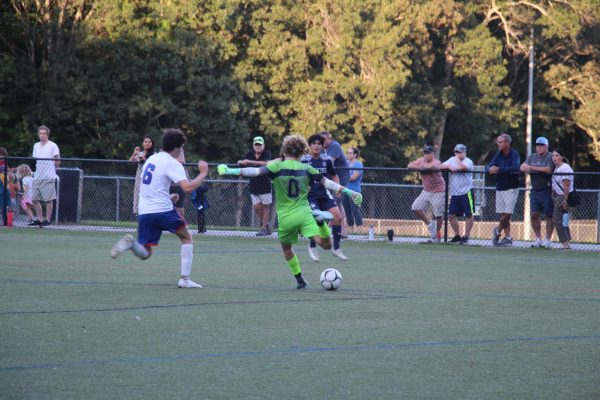 At halftime, the score was 0-1, with Morgan losing. With the tension between scoring on their own goal and the game starting off slow, the boys were eager to get back on the field and play. The second half of the game was outstanding, with the boys fighting to get in a goal to at least tie the game. Finally, Sophomore Jonny Gutierrez was able to score a goal and tie up the game. The defenders had a great game, not letting Coginchaug have any shots on goal throughout the whole game.
As a result of Jonny playing an outstanding game, he was nominated for the CT Insider Athlete of the Week. He is 1 out of 5 athletes who is in the running to win.
The next soccer game is away on Friday, October 2, 2023, at 6 p.m. at Old Saybrook High School
This game will showcase whether the boys will rise to the occasion and dominate Old Saybrook.