The Morgan Boys Soccer team started their 2023-24 soccer season with a match against Guilford on September, 9th. The past soccer season brought the school far with both, the boys and girls team reaching the championship match and the girls team winning the Shoreline Championship. This year the team has a total of 8 freshmen, some of whom play on both JV and Varsity as swing players. The team had two practices each day from August 24th-26th, then one practice each day save for Sunday.
The JV game started at 10:30 am with Freshman, #35, Hayden Darr in goal.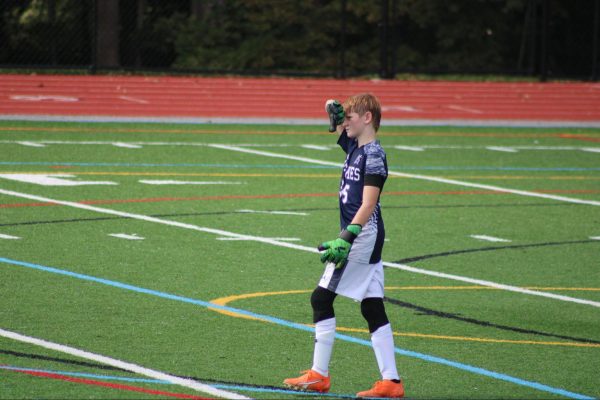 During the second half, Guilford gets a goal from a corner kick before Junior, #00, Aden Gadun subs in for goal. The game ends in a score of 1:0, Guilford.
Starters (Left to Right)

Morgan Boys Soccer Team Varsity Starting Line-up. (Ainsleigh Landino)
Liam Totten- 0 Goal

Michael Fusco – 2

Cinar Yucel – 7

Jeremy Medranda-Bermeo – 10

Oscar Serrano – 11

Kolby Clifton – 12

Ryan Donadio  – 13

Austin LaMonaca – 24

Matt Maher- 26

Jonny Gutierrez – 27

James Javier Guzman Quichimbo – 30. 
The Varsity Game started with Sophomore, #0, Liam Totten in goal.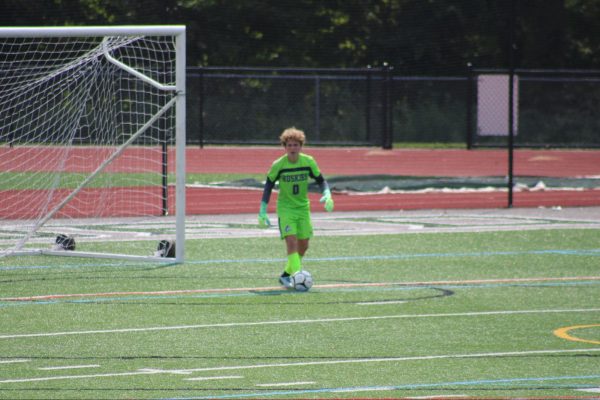 Right before the end of the first half, two Sophomores were instrumental in scoring a goal for Morgan. Jonny Gutierrez, #27, scores a goal from a corner kick by Emiliano Miranda, #18.
Unfortunately, the game ended in a score of 4:1, Guilford. 
Upcoming games
JV game v. Valley Regional at The Morgan School on Wednesday, September 27, at 3:45 pm.
V game v. Old Saybrook at Old Saybrook High School on Friday, September 29, at 6:30pm.
JV game v. Valley Regional at Valley Regional High School on Saturday, September 30, at 10:30am.
V game v. Haddam-Killingworth at Haddam-Killingworth High School on Monday, October 2, at 3:45pm.