All Brains: Stephen Barnett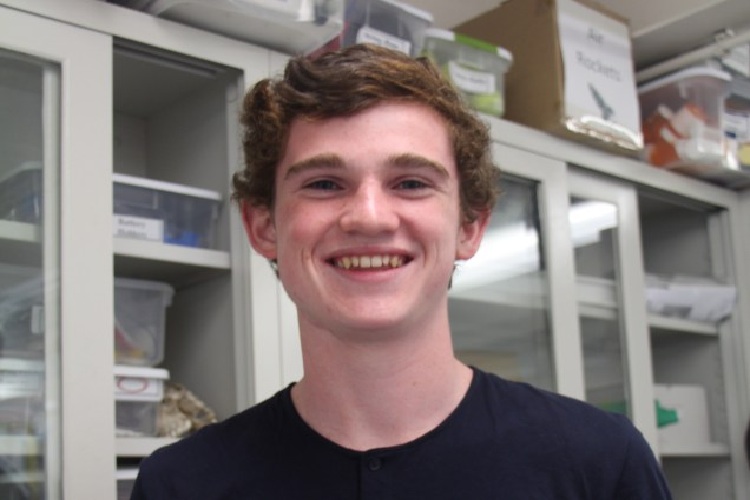 Written by Amanda Garbinski |
PSAT's are taken by over 1.5 million students across the nation. Conducted by the National Merit Scholarship Corporation, the National Merit Program is a nationwide competition, giving awards and recognition to those who qualify.
This past April, 50,000 students with the highest scores were identified to high schools. Only 16,000 of these students made it to a state representational basis as Semi-finalists.  On September 11, the NMSC released the names to the media, allowing them to advance as a Finalist if they meet a number of additional requirements.
Stephen Barnett, a senior of Morgan, qualified as a commended scholar.  Although commended students do not continue in the competition for National Merit Scholarships, many of these students become candidates for scholarships sponsored by corporations and businesses. Though he is "not a man of many words", I was able to force a few answers concerning his achievement.
When I asked what strategies he used while taking standardized tests, he replied:  "Here's my strategy…I walk into the room, sit down, and take the test.  That is all the preparation I had."  Stephen's nonchalant attitude was reflected in his response to receiving such a reward: "It's nice for college, I guess."  As far as tips and advice, Stephen does not have a lot to offer because of his natural intelligence.  However, I just wanted to congratulate Stephen for his accomplishment and the ability he has to earn such high scores.