Advice on Junior Portfolio
Written by Alexis Alfano |
Video by John Urban |
When underclassmen hear the word junior portfolio, they think of one of the most stressful times in high school. Junior portfolio preparation consumes students from freshman year until they present their progress and growth junior year.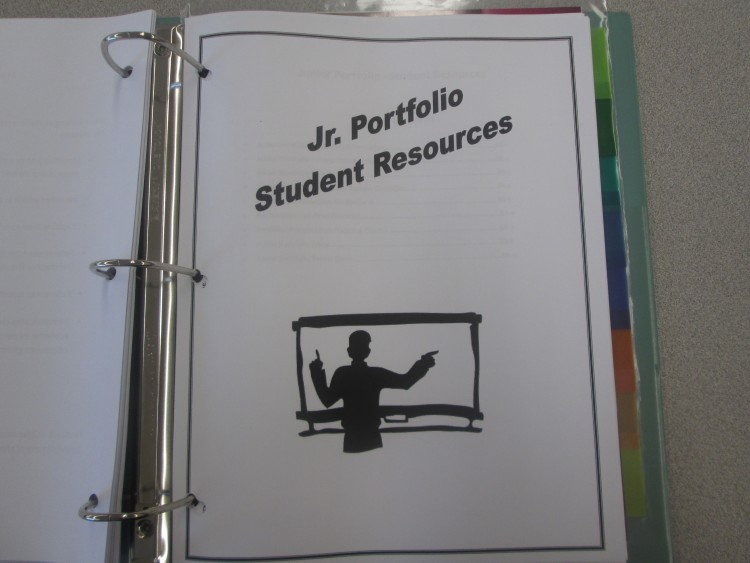 This year junior portfolio is on April 21st. Each student will be assigned to a room with approximately two other students. The day of the junior portfolio will be a half day of classes followed by the panel of presentations.
Most of the juniors are nervous to be presenting in front of the panel of faculty, but many are also very excited to get it over with this year. Students have different ways of presenting their junior portfolio. Some create Power Points, websites, posters while others present it by reading from a script.
Literary Specialist James Messina and Paul Serenbetz will hold sessions in the library to provide extra help for anyone that needs it. They encourage all juniors to come. Mr. Serenbetz explains how help is provided from him, Mr. Messina and Library Media Specialist Shannon Robinson. Last year they provided "some help in getting organized and what to say." He also said, "we helped them craft the scripts." Students will have time to ask questions when they are working on their portfolios. 
Mr. Messina explained when and where these resources will be available to the juniors. According to Mr. Messina, they will provide "sessions during E period like we have done in the past where for the two weeks leading up to junior portfolio, students can come into the library and sit with someone to go over their rubrics, to look at the script they're developing and have some practice time." This is a very good resource and use of time when working on the junior portfolio.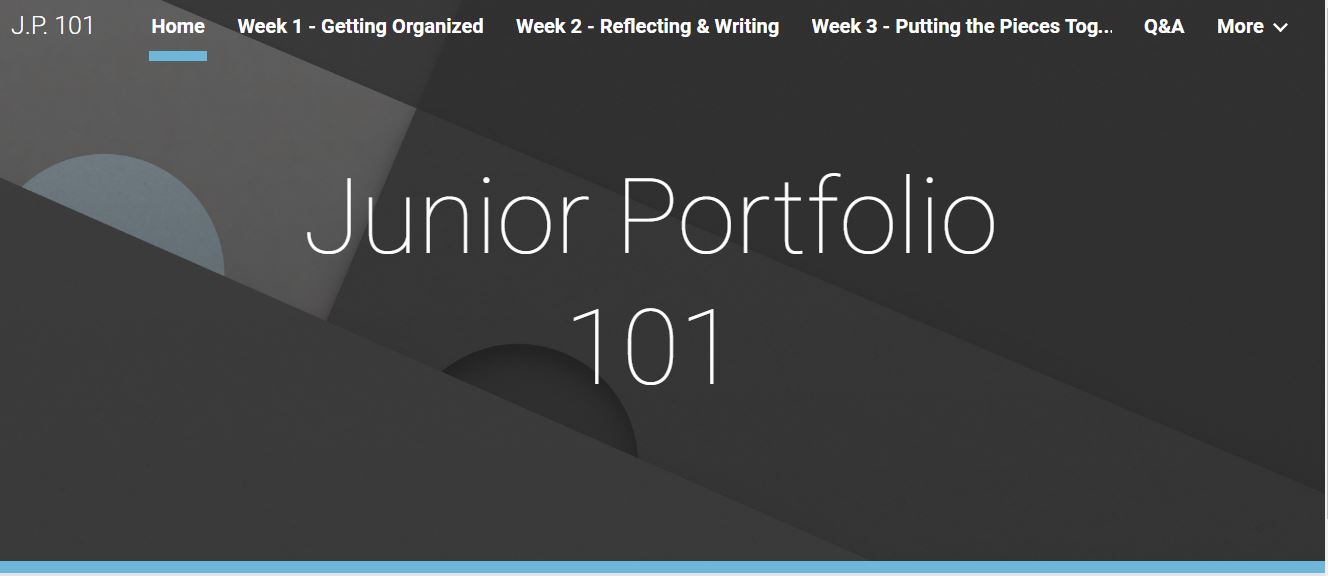 Alyssa Robinson created a website: Junior Portfolio 101  that gives advice, tips, and ideas to all the juniors that will be presenting their junior portfolio. There is a video of previous students sharing advice they have from past experiences when they presented their junior portfolio.
She broke the website into 3 sections.  The sections are "getting organized," "reflecting and writing," and "putting the pieces together."  These three different lessons give juniors advice and instructions on how to prepare. Checklists are provided to allow students to double check to make sure that they have everything they need.
Every week the junior advisory teachers will be presenting one section of this website during advisory. The teachers can go over any questions students have about the number of rubrics, how to gather all the materials or how to stay organized or how to manage their time.
Each week it will be updated with new ideas and ways to prepare.
Junior Portfolio is just about a month away. On Friday, April 21st, 2017, the juniors will be presenting their portfolios.
[wpvideo 0eih6nju]