Bring Home the W's
Written by Alexis Alfano |
The spring sports sign-ups are finally here. The 9 teams consist of boy and girls lacrosse, boys and girls tennis, baseball, softball and outdoor track and boys and girls golf. Everybody participating in spring sports this year is ready to kick the season off right.
The boy's lacrosse captains are Seniors Jake Anselmo and Eli Luchuk, and Junior Aj Mastriano. The husky boys will start off their season with their first game against Old Lyme on Saturday, April 1st at 10:30 am. Aj Mastriano explains how teamwork will have to play a major role in this upcoming season: "We have some weapons but as a team, we will come together to become a deadly weapon." In any sport, it is key to be working together. He explains that "the surrounding teams are collectively better so our team will have to rely on teamwork this year." Everyone is very excited to see how the season goes.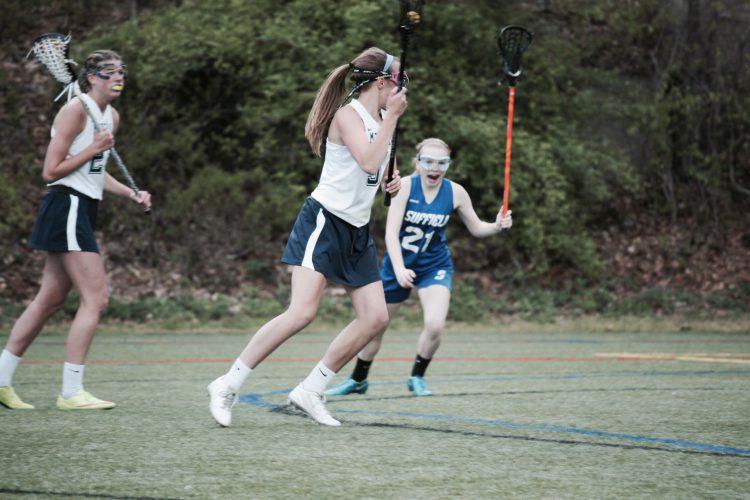 The girl's lacrosse captains consist of Seniors Julia Zirkelbach, Hannah Scarpace, and Alexis Alfano. Goalie Julia Zirkelbach explains that last year we had a full team with many strong players: "We lost a lot of our key players, and we lost all of our midfielders and our top goal scorers, so that's going to be tough to fill those positions. Our team needs to be rebuilt itself, and I think that we will be successful if we have confidence in each other and the new players that we are gaining."
The boy's tennis captain is Senior Sam Moran. They will start their season on April 1st at 10:30 am away at Coginchaug Regional High School. Sam tells us how he is excited to have new faces on the team as well: "The boy's tennis team is looking forward to having plenty of new talent out on the court this season." He looks forward to sharing the brand new courts with the girl's tennis team and to "bring home some W's."
Seniors Emma Phelps and Julia Horan are the girl's captains for tennis. They are excited to see the season start but lost important players last year. Emma explains what to expect once the season begins: "I know we have girls ready to step up. I'm excited to rebuild the team, and I'm optimistic in our coach's ability to prepare us." The tennis teams are playing on brand new courts, and they are ready to play under the lights.
The baseball team's captains are Seniors Cooper Thompson and Madden Ward. The baseball season will officially start April 1st at 10:30 am- home against Haddam-Killingworth. Cooper tells us how he is most looking forward to "being able to compete again on the mound." He explains how he works all year round. "I love working in the offseason to get better but it's getting hard for me to focus on pitching without facing anyone."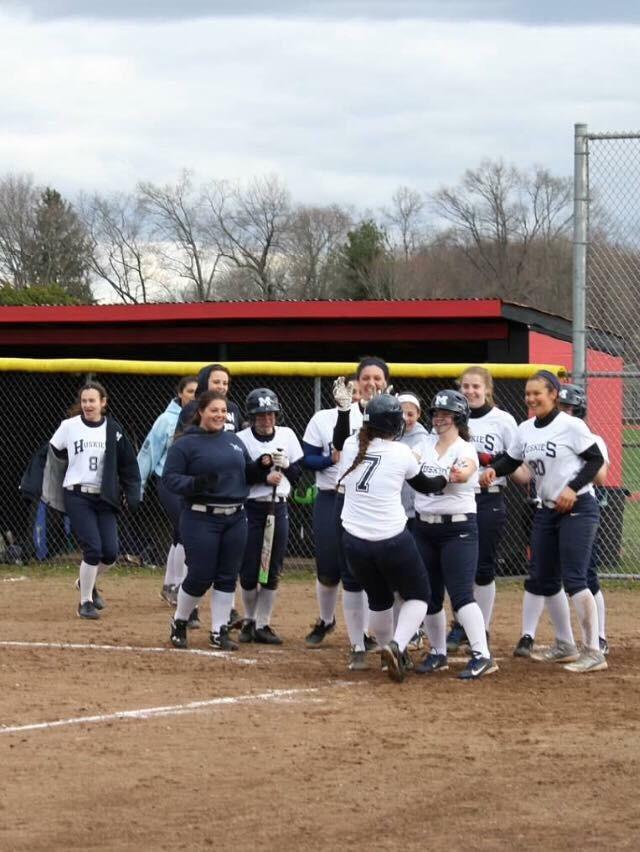 The softball team's captains for the upcoming season are undetermined. The girls will start off their season Saturday, April 1st away against Notre-Dame Fairfield at 3:30 pm.
The outdoor track team captains are still being determined as well. The track team will start their season on April 4th at Haddam-Killingworth and Valley Regional at 3.45pm.
The boy's golf team has Senior captains Burton Caldwell and Jack Bugg. The boys are ready to come back after holding many titles at Morgan. Burton Caldwell said, "I think we have a fighting chance to compete in the state tournament with the guys coming back this year." Based on the previous years the boys can predict the type of team they will have based on the records from the previous years.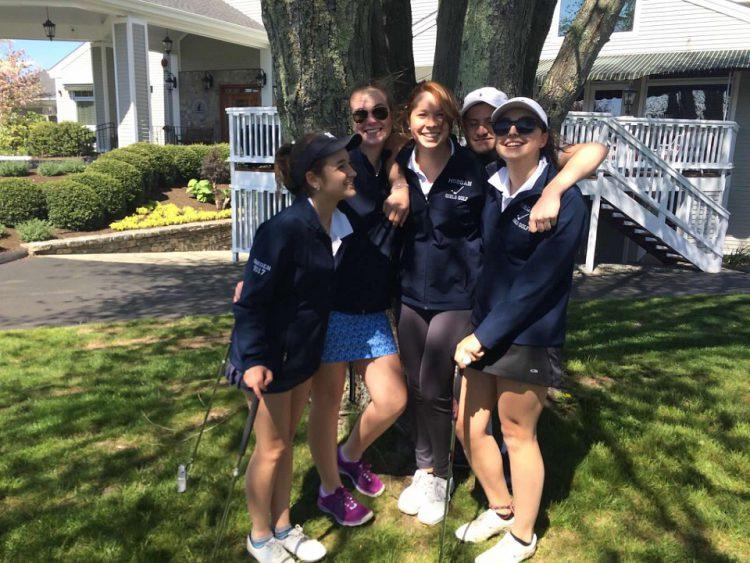 The girls team captains are Seniors Olivia Powers, Alex Church, Lindsay Harden and Olivia Amendola. The boys and girls practice together and support each other at matches. Olivia was able to play coed with the boys last year but is now "beyond pumped to be able to have a girls team and be able to call me a member of the girl's golf team." This is because in all of the previous years the girls golf team was only a club team that had practiced with the boys, but now it is an official sport at Morgan.
Many teams are gaining new freshmen, new players, and new skills. They are ready to improve their team to see what they will be able to accomplish.