Jobs Tying In
Written by Marie Kane |
Photos by Liam Gordon and Makayla Kokai.
High schoolers have a lot to do in addition to attending school. Seniors are preparing for college; all students are spending time with family and friends, and for some people…working. Many students spend a lot of time at their jobs.
There are so many different types of jobs teenagers could have. Although some people may not like working, it is required sooner or later in life, and it does help with responsibility and handling money well. There are many pros and cons of working. These are different, depending on where you work.  Everyone has their own opinion on their jobs.
Senior Liam Gordon has been working for Boatworks Unlimited Inc. for the past 6 years. When asked how work intervenes with his school and personal life, he said, ¨It really doesn't. I get up early sometimes before school to get something done. I work after school so it sometimes gets in the way of homework. I don't have a personal life so work doesn't get in the way.¨ The pros and cons of his job are that ¨The cons are getting up early or working Friday nights and it's tiring. Two pros are that I make bank, and I have a bunch of skills with working with my hands."
Junior, Juan Avila only works in the summer. ¨It messes my life up during the summer because early morning we have soccer conditioning, but I can't go to them because of work. I have no problem with it during school because I don't work during it.¨
Senior Allie Iaquessa works in the spring, summer, and sometimes fall. She works at BEAR Sports Photography and has been working there for a year. ¨Sometimes at work there are such long hours, we have to bring our homework with us and do it on the road. A con would be getting home fairly late on a school night. And a pro is everything else.¨ She continues to explain her job position. ¨I assist the photographers with posing kids with different sports props (I.E. bats, pompoms, soccer balls). I love every second of it! The kids are so funny.¨
Senior Shannon Maher works at the Fishtale in Madison. She has been working there for almost two years now, and she says that "Work does not interfere with my school or personal life. I am able to write a schedule to hand to my scheduler with the dates and times that I am available so they can work around it for me. They are very easy going and understand that family, school, and sports are our top priorities."
Some students work seasonal jobs, or just for a few months, instead of long-term jobs. All jobs- no matter how long you work at them- have an effect on employees.
Senior Makayla Kokai worked at TJ Maxx as a seasonal job, for a few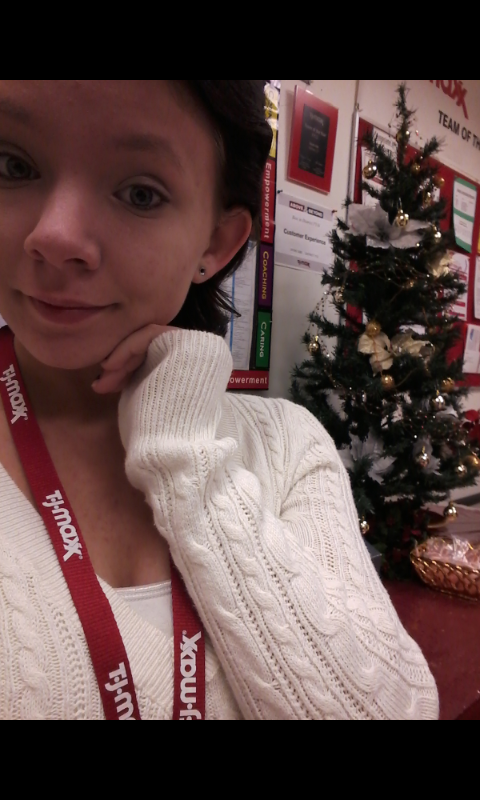 months. She said, "I feel like working anywhere affects school and social life.  It's really difficult to balance all three in a way that is good for your future as well as it makes you happy right now."
In the spring and summer, Senior Jordan Ledyard works at Rocky's Aqua at Clinton's marina. "It's really nice to not have to work during the school year and intervene with school work and other extracurriculars! I haven't been there for long, I only worked last spring and summer there, but I plan on returning in a few months!"
Some students work two jobs. Junior, Caitlin Jenkins works at the Henry Carter Hull Library and at Dunkin Donuts. "I work at the library as a page, meaning I put books, movies, and CDs away after they're returned to the library and at Dunkin Donuts. I've worked at the library for a year and 4 months, and at Dunkin for 7 months. The jobs give me more to do during the school week, so it gives me less free time.  On Friday, I leave home at 7 am and get home at 7 pm, which kinda sucks. And on Monday I get home at 5:45.  But at the same time, it has helped me mature, and I've earned a fair amount of money. During the summer, I worked 30 hour weeks and combined with AP work, I had little free time.  During the school year, I work like 8 hours in addition to school and homework.  It's a great way to help someone mature, and the money's always great."
There are many unique jobs. They take up a lot of time, but sometimes they don't interfere with school. Jobs help teenagers learn new skills and handle money responsibly.