What Do You Want to Change?
Written by Melanie Coretti |
A new school means new rules, and some students aren't happy about that. Morgan
students shared what they want to change if given the chance.
Sophomore Sophia Dowd said, "I would want to change the fact that students can't eat in their classroom." She believes it is, "unfair that I can no longer eat breakfast or a snack in class without getting in trouble." Dowd was referring to the new rule that no food is allowed anywhere except for the lower hub.
Junior Tony Coretti said, "I want to eat in the classrooms."  Coretti said he misses being able to, "take out food whenever I'm hungry."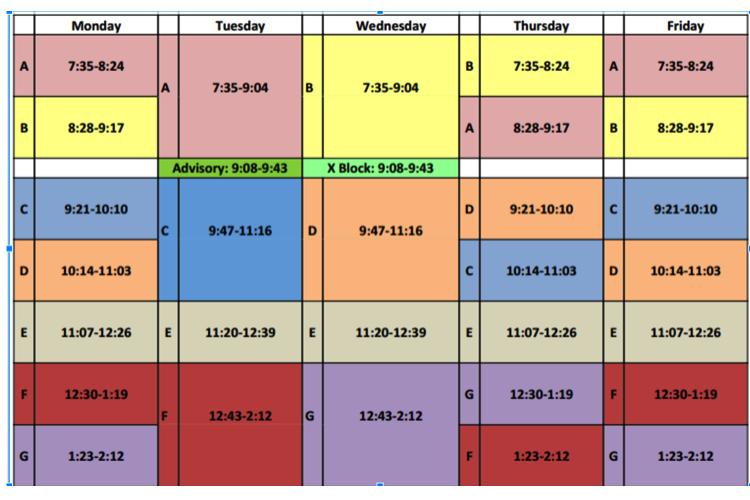 Sophomore Grace Roman said, "If I could change something about the new Morgan, I would want more passing time" Grace is referring to the change in passing time. Last year, students had five minutes to pass between classes, but this year the passing time was cut down to four minutes. Roman said, "I have some classes back to back in the A and D-wing, and most of the time I am late or barely make it to class. Additionally, I would like to have study with the upperclassmen. Because of the setup of the school, we [the underclassmen] don't see them as it is."
Junior Sam Mena said, "I want this schedule changed. I really don't like it." She said, "these block periods are too long, and I find it tiring to sit in class for an hour and a half."
Sophomore Amber Deluca said, " One thing I would change about Morgan would be the schedule. I don't like how the schedule changes from the block schedule to normal." Deluca says she likes the " block schedule much more than the A, B, C, D, E, F, G schedule." Deluca feels, "block schedule helps us learn more in classes," and, "actually have
time to remember the information learned." Deluca added that "it also gets hard to remember which day is which."
Sophomore Erin Lindsay said, "One thing I would change about the new Morgan is allowing certain days/weeks to be seniors in the courtyard." She believes this would, "benefit us as seniors, and it allows a similar situation to the 'senior courtyard' at the old school."