Danks
Written by Lucas Lennox|
Shanks is a new seafood restaurant in Clinton and has already become a hot spot for all meals of the day. Shanks is located right next to Harborside Marina and Lobster Landing.
During my visit, the service was great.  The staff was helpful with deciding what to get from the menu. The food is typical of most seafood restaurants with items such as fried shrimp, fish and chips, and scallops. If you have the urge to go to Shanks, but do not want seafood, you can enjoy either a garden salad or the multiple land grabs. They offer a hamburger, grilled cheese, hot dog etc. The prices are also very competitive and will make you want more. I decided to go with the fried fish tacos. I couldn't have made a better choice. The taste made me think they caught the fish right in the back of the boat. When I asked some of the employees what they had to say, here's what I was given: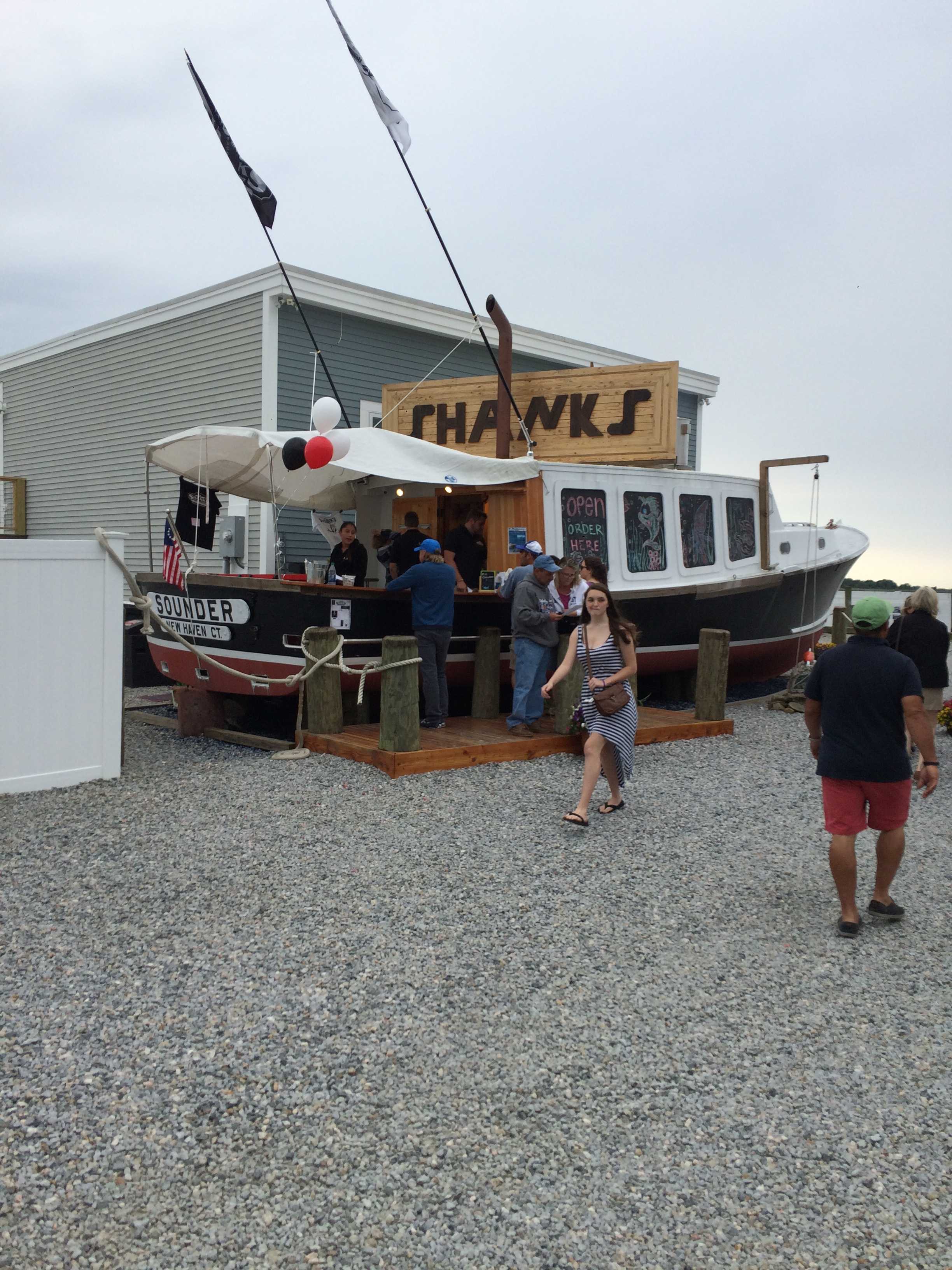 Nick: "It's been a great start before the grand opening, I can't wait to see all the customers again after we serve them today because I already know they'll be back."
Gibson: "Shanks is the best place I've worked for, and I know I'll be here for a long time. We just opened, and we already have a great group of loyal customers." When asked to describe Shanks in one word Gibson said, "Dank".
Emily: "I love working here and it's a blast being the new kids on the block as far as restaurants on the Shoreline."
Vinny: "The working environment is awesome being right on the water, and even though it looks like a small boat from the outside, the kitchen is all new and spacious. I get along with all my co workers really well, and I've only been here for a week. I can't wait for the future."
If you're still reading this and haven't already started your trip to Shanks,  it probably isn't too late as they're open from 11-8 Sunday through Thursday, and until 9 on the weekends.