Huskies Helping The Community
Written by Sam Pansa|
Seniors and faculty will remember that Husky Helper Day used to be a school wide event, all students of Morgan worked together to help out the community. This years seniors may remember participating in Husky Helper Day as freshman, the last time that has happened in Morgan. Last year Husky Helper Day became exclusively a senior event.
Husky Helper Day is a whole day of activities. Students select from a list of sites where they will go and how they will help the community. The following are what the seniors had to choose from:
Clinton Fire Department- Washing trucks
Hammonassett Beach- Picking up litter, beach clean up, staining and painting projects
Henry Carter Hull Library- Clean the children's playroom, outside clean up
Town Beach- Clean up
Peregrine Landing- Sing along, paint nails, yard work
YMCA- Trail clean up
Food for All Community Garden- Gardening
Joel School- Reading to Joel students.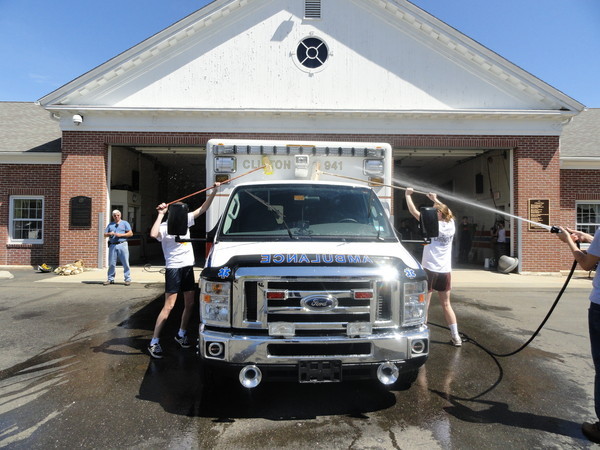 The event lasts for a full school day. Students are asked to bring their own bagged lunch. This year's Husky Helper Day is on Friday May 20th.