Written by Sam Pansa,Tiana Chrans and Kevin LaFrance|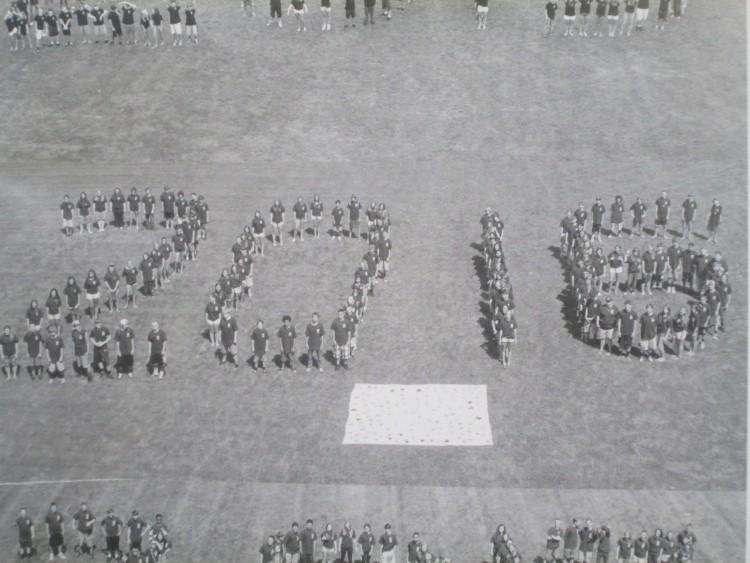 The new Morgan School is set to be completed next year.The current senior class is going to be the last class to graduate from the old Morgan School.
Senior Darcy LaFrance has some things to say about not being able to be in the new school, "I'm mad because there are going to be new things that we get to miss out on like air conditioning and heat. Also the ceiling isn't going to be leaky. I think it's cool to say that I am part of the last graduating class of this Morgan. Some of my favorite memories from Morgan are probably float building and homecoming. I'll miss being able to walk around and see friends and teachers."
Senior Kelsey Novak was then asked the same set of questions and had a similar response to Darcy, "I'm kinda salty about it because I won't experience the new Morgan tech." When asked on what she would miss about the school, Kelsey joked, "Definitely the asbestos," After a small chuckle, Kelsey expressed more on the subject saying "I'm gonna miss the schedule. The best part is the schedule rotation."
A lot of seniors share the same opinion about not being in the new school. Senior Brendan Kyhn said, "I'm very disappointed because in Eliot Mr. Fritz said that we'd be the first graduating class of the new school." Brendan then went on to say, "Even though my previous answer clashes with this one, I still think it's special being the last class in this Morgan, we will always have the memories here that other kids won't in the near future. If I could take anything I would take Balto the Husky."
When asked what Brendan would miss about the old school and the new school he said, "I'm gonna miss chilling in the corner of the auditorium. In the new school I'm gonna miss everything. The new tech, being in a nice environment, the new fields, and the size of the school. I'll also miss the teachers. I'll definitely visit the new school and take tours to see what it's like."
All the seniors that were interviewed seem to have the same opinion of the new school; missing out on all the new stuff is disappointing. But there is something special about being the last graduating class of the current Morgan School.