Senior Spotlight: Sydney Robison
Q&A With Softball Superstar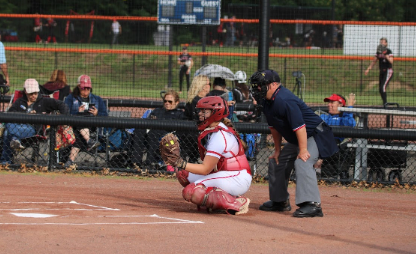 What are three words you would use to describe yourself? 
"Empathetic, humorous, passionate." 
What are you most passionate about in life? 
"I am passionate about helping people. I want to help people whether it is mentally or physically. I want to help them become the best person they can be." 
What is one thing you look forward to most after you graduate? 
"I look forward to going to college and exploring who I am. I feel like when we are in school, I am stuck in this box, and things need to open up. I want to be able to make new friends and try new things. I am excited to go into nursing school. I hope to find out what specialty in nursing I like the best and see how it changes. I also look forward to softball in college; I will be playing at the University of Saint Joseph in West Hartford. It will give me an outlook to make friends and create strong bonds with my teammates." 
Who has influenced you the most at Morgan?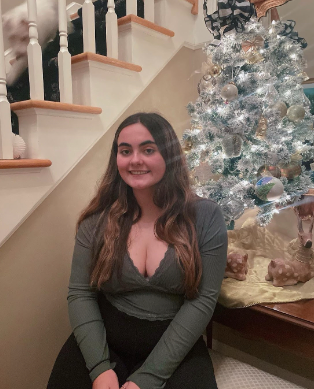 "I would say Ms. Martino because she has been my teacher for 3-4 years. She has always pushed me further in my studies than I ever thought I could reach. She was there for me both as a teacher and trusted adult, and I really feel like I can talk to her about anything. She helped me a lot, and still does. I often stay after school with her for extra AP Biology help. I am also grateful for the guidance department. They are very passionate about mental health and being a resource for any student no matter the circumstance. They always have an open door, no matter who it is. I know I can trust all of them, which has been helpful for me over the last four years." 
What are you involved in at Morgan? 
"I do National Honor Society, softball, volleyball, REACT, and the Captain Council." 
What is your favorite part of Morgan? 
"I guess how open everyone is. Since we are such a small school, it is easy to talk to anyone in the halls and form relationships with anyone. Whether that's a teacher, student, or staff member." 
What is the best memory you have made in high school?
"I love my lunch this year because I have made so many new friends and memories. I also love the field trips that are back. I went to UCONN with my ECE Physics class for a cardboard boat race. I also got to go to Southern Connecticut State University with my Data Science class."
What are you most proud of? 
"I guess how much I have changed as a person. I have become more extraverted and open to making new friends. I am okay with failing and taking risks. I have stepped out of my comfort zone and don't really care what people think of me. I am comfortable with who I am."
What is your goal for the rest of your senior year?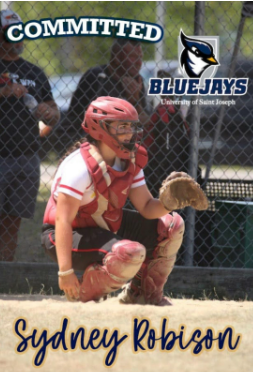 "To get through it. What I mean by that is I want to be able to finish this year with good grades, less senioritis, and a drive to get up in the morning. I am apprehensive about my future, but that only pushes me to get through the year."
How has Morgan helped you grow from personal struggles?
"Knowing that I have so many different adults to talk to about any struggle I am having, and knowing that they have been there for me in the past has allowed me to be able to grow into someone I am proud of." 
What advice would you give to your freshman self? "Be more confident. Wear what you want! Look how you want to look; don't let other people dictate what you do. Make the best out of the four years because it goes by quickly, and it can be fun if you actually put yourself out there."