Morgan Welcomes A Familiar Face: Sra. Rivadeneira
A Morgan Graduate Comes Back to Teach Spanish
The Morgan World Language Department welcomed back a familiar face, Spanish teacher Karla Rivadeneira. A music lover and a passionate educator, Ms. Rivadeneira is sure to inspire and motivate future Spanish learning students.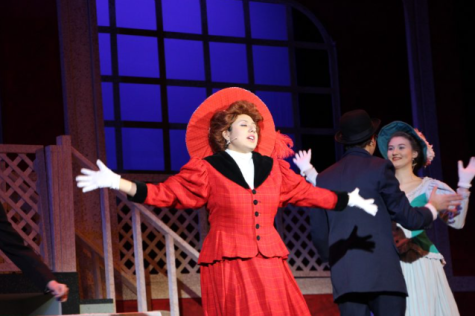 Ms. Rivadeneira has always had a passion for teaching. She is a Morgan alumni and a recent University of Connecticut graduate. As a first generation college student, her parents encouraged her to follow the path of becoming a doctor. However, she knew from early on that teaching was her true aspiration.
At UConn, she entered the five-year program called the IBM Teacher Education Program. The Neag School of Education welcomed Ms. Rivadeneira her junior year, where she took classes and clinics that specialized in her department. During her final year, which she spent pursuing her master's degree, she had the opportunity to complete an internship at a middle school in Coventry, where she taught seventh and eighth grade Spanish. Although she loved this opportunity, her dream of teaching at the high school level was still unfulfilled. 
Last year, Ms. Rivadeneira was a substitute teacher for Morgan, but when she heard that there was a position opening, she knew that this was the place where she belonged. Growing up in Clinton and attending the public school system allowed her to be familiar with the atmosphere. During her years at Morgan, she had Sra. Luther and Sra. Peterson as Spanish teachers. She acknowledged that they were inspirations for how she wanted to teach, expressing that they were passionate about the language and culture and that their energy was incredible. 
Ms. Rivadeneira was also a journalist for the Morgan Pawprint during the fall semester of her senior year, writing articles about three new teachers: math teacher Jessica Lynch, technology teacher Jessica Mularski, and former French teacher Ms. Martino.
Although she does find it funny to be across the hall from those who once mentored her, she looks forward to her future at Morgan. She hopes to help music teacher John Lampe with the theater productions in the future and intends to be involved with activities like the Morgan Spanish Club. Ms. Rivadeneira is excited to continue educating her students about Spanish and its culture while simultaneously giving back to the community she grew up in.