Teachers Circling Back
4 Morgan Alumni Return to Teach
In The Morgan School, there are over ten teachers who graduated from Morgan and decided to come back to work at the school. Four of the staff members who have returned to Morgan are substitute teacher Chad Neri, Mathematics teacher John Madura, Business Education teacher Ryan Richetelli, and School Resource officer Brian Corbin.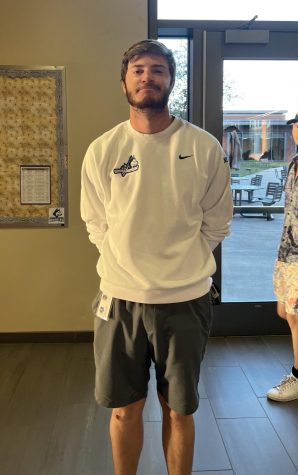 As Mr. Neri explained he wanted to "Give back to what gave so much to me."
Mr. Neri graduated with the Class of 2016. He furthered his education at Southern Connecticut State University. Mr. Neri knew that he wanted to be a teacher ever since his sophomore and junior year at Morgan when he tutored other students and helped out. Mr. Neri even talked about how "The culture from when I was in high school, it just felt like a family."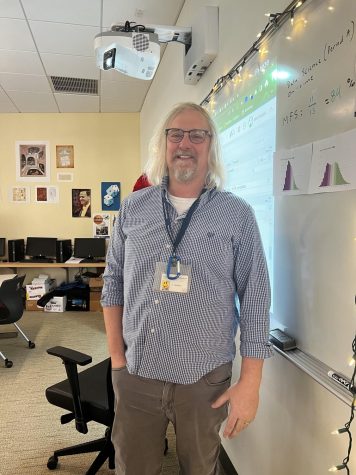 Mr. Madura created an entire life from Morgan. Mr. Madura graduated in 1991 and furthered his education at Boston University for his undergraduate years and Columbia University for his graduate degree. Mr. Madura had an infinite amount of reasons for why he wanted to come back to teach. He said "Such a positive experience" made him come back, but "what made me stay was the students."
Mr. Madura repeatedly complimented the teachers, the students, and the entire community here in Clinton and at Morgan. He expressed this because his favorite classes in high school were "All of Mr. Smith's classes," the music teacher here at Morgan. He concluded that "Having a chance to work with Mr. Smith is really fun."
Mr. Madura said his favorite memory from going to high school had to be that "I ended up marrying the person I dated in high school," Whitney Madura, who works as a Math specialist at Jared Eliot Middle School. Mr. Madura's sister-in-law also works in the Clinton Public School system as well.
Mr. Richetelli graduated in the Class of 2004. He said he "thoroughly enjoyed study and lunch and gym" rather than the personal finance classes during his experience at Morgan. He furthered his high school education at three colleges, Middlesex Community College, Eastern State University, and finally the University of New Haven.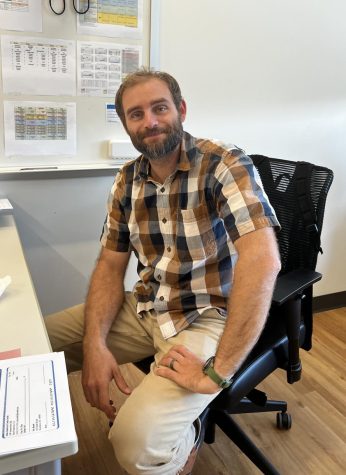 Mr. Richetelli enjoys his place as a Morgan teacher. He said that "It kind of reminds me of when I was in high school." He gets to see that happen "all over again." He also explained that "It's nice to see the kids doing their thing like sports, and getting excited about that," just as his fellow students would during his high school years. Mr. Richetelli wanted to leave some good advice for all students here at Morgan by relating it to his prior self. He said "You never know what's going to happen." Mr. Richetelli said, "I told myself when I graduated, I wouldn't come back…and here we are, full circle" back at The Morgan School.
Even Officer Brian Corbin graduated from Morgan in the class of 2006. He then attended Western Connecticut State University.
Officer Corbin explained that his favorite memory from high school was during his daily homeroom period. He said, "Señora Luther was my homeroom teacher. One day, my classmates and I decided to make the most of our homeroom time and constructed a 4-3-2 human pyramid. Señora was not on board (at all) and I still remember her repeatedly yelling, "I'm going to get fired" but in a heavy Boston accent."
Officer Corbin then related this memory to his first year as a school resource officer when the theme was "moments that matter." He said this "couldn't be more true. It's the small, insignificant moments that I remember most."
As Officer Corbin stated, "Whether we believe it or not, we make small imprints on our peers daily. You can make such a difference in someone's day by small acts of kindness."
Leave a Comment
About the Writer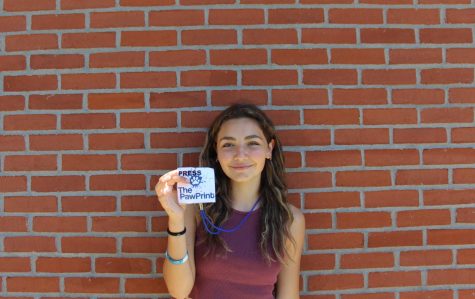 Gabi Navarra, Photographer, Reporter, Editor
Hi! My name is Gabi Navarra, and I am a part of the Class of 2025. This is my first semester of Journalism, and I am looking forward to seeing where this...