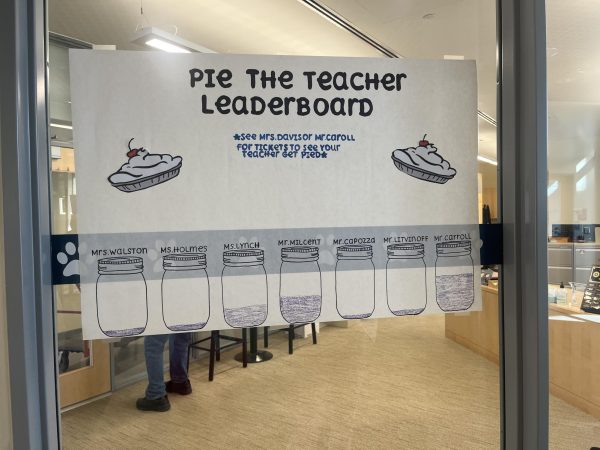 This year, to raise money for a Morgan student with cancer, Spirit Squad is holding a fundraiser to raise money and spirit throughout Homecoming Spirit Week. Teachers volunteered to get pied in the face. Only one teacher will be pied. Staff and students purchase tickets to determine who will be pied. They can purchase 1 ticket for $0.25 or 5 tickets for $1. The teacher with the most tickets will be pied.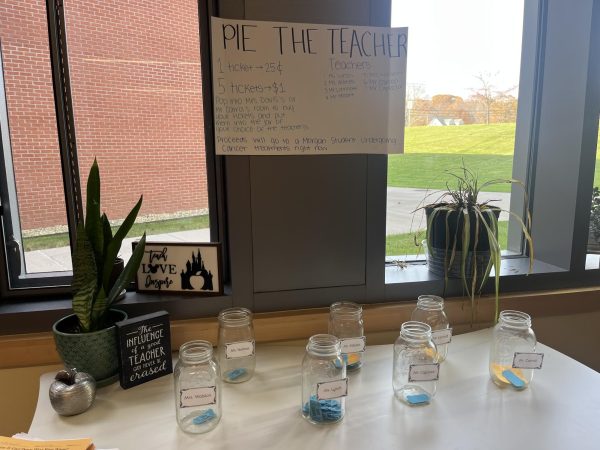 The teachers in the running to be pied include Science Teacher Abigail Walston, Math Teacher Alexandria Holmes, Math Teacher Jessica Lynch, Math Teacher Julien Milcent, School Counselor Michael Capozza, English Teacher Adam Litvinoff, and English Teacher Eric Carroll.
Math Teacher and Spirit Squad Advisor Stephanie Davis shared that the money from Pie the Teacher and money from the bake sale at the Homecoming football game on Friday, November 10th, will be donated to the student with cancer.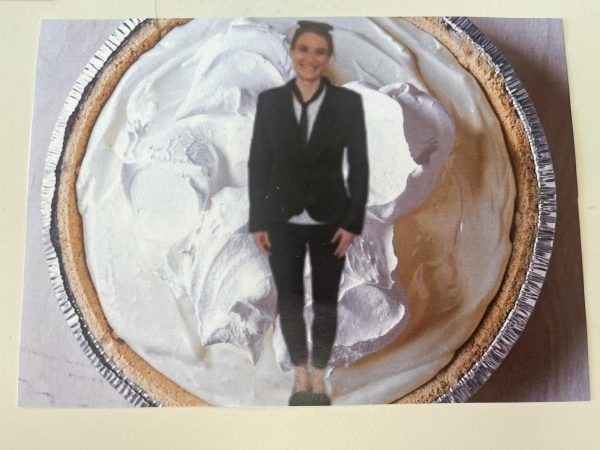 Mrs. Davis said after tallying the votes, the front-runners are Mr. Carroll, Ms. Lynch, and Mr. Milcent. However, she said there is still time to buy tickets. Ticket will be sold Thursday until the pep rally where the teacher will be pied.