Starting next year, in the 2024-2025 academic year, the math department will be offering AP Pre-Calculus to students who have met the prerequisite for the class, completion of Algebra II with a B- or higher, and recommendation by a teacher. Currently, Level 1 Pre-Calculus and Honors Pre-Calculus are the only Pre-Calculus classes offered, however students who take Honors Pre-Calculus this year will have the option to take the AP exam on May 13th 2024, something that was not offered in years past.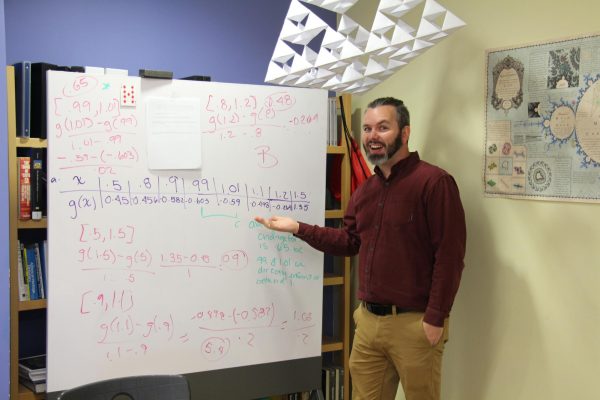 Mathematics teacher Julien Milcent shared his excitement about the class, "there really is no downside." Mr. Milcent is currently the only Pre-Calculus teacher, and will be teaching AP Pre-Calculus next year. He explains that, "Pre-Calculus is more aligned to college content just like Calculus" and that AP Pre-Calculus will help students succeed in AP Calculus because of the "language of the questions, the format of the exams, the stressors of trying to prepare for an exam like this." He also notes that seniors can also benefit from the class, "a motivated senior might get college credit for it. It's going to set [them] up well to take Calculus in college."
AP Pre-Calculus would replace Honors Pre-Calculus entirely, meaning students would have to choose between level 1 or an AP class, which Mr. Milcent admits may be a potential drawback, "it will definitely move faster." He explains that the course work currently covered in Honors Pre-Calculus will need to be finished in May, on top of additional content.
Students seemed excited about the class and thought it would be a great addition to the math curriculum. Many seniors expressed that they wish they had the opportunity to take AP Pre-Calculus last year. Senior Calculus student Jacob Jones said, "I would have loved to have taken it." He noted that it would have better prepared him for AP Calculus, and he would have liked the opportunity to get AP credit, a sentiment shared by many seniors.
For more information on the class, reach out to Mr. Milcent in room A25.