English teacher Adam Litvinoff is one of the newest staff at The Morgan School. He comes from Eliot, and is now an English teacher for freshmen and Juniors. When Mr.Litvinoff was teaching at Eliot, he taught the 7th graders who now are freshmen which gives him an advantage. He is glad he already has a personal connection with many of them. Mr. Litvinoff said, "It's a huge comfort, and I'm happy to see them again." He also excitedly states, "It feels like a continuation of 7th grade, and it makes it a bit easier".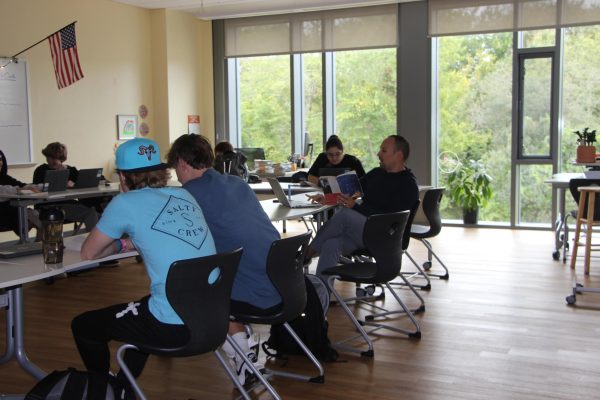 Outside of the classroom, Mr.Litvinoff enjoys cooking and baking, as well as spending time with his kids. In his childhood, Mr.Litvinoff played an instrument, and his grandmother taught him how to cook and bake. Mr. Litvinoff said, "I've been cooking since I was 7, and the first thing I baked was an apple pie. My grandmother taught me how to, and I learned how to bake because I like to feed people." This year Mr.Litvinoff even made brownies and whoopie pies for a student NHS meeting, and the reviews were raving.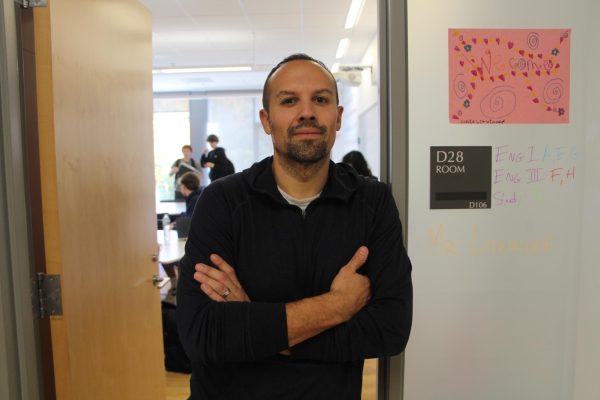 When Mr.Litvinoff was in school, like many high school seniors, he never exactly knew what he wanted to do after high school, but Mr.Litvinoff said "I've always liked reading and writing." He decided he wanted to help other students improve their reading and writing, and become a teacher. Mr. Litvinoff found it difficult to share one highlight of his career. He said, "I can't pinpoint it to one moment, but there have been moments that I've planned something, and it works out better than I imagined." He is happy with the career he chose, and that he ended up at Morgan.