Seniors' Scary Stories Win Contest
Mrs. Auger Holds Horror Story Contest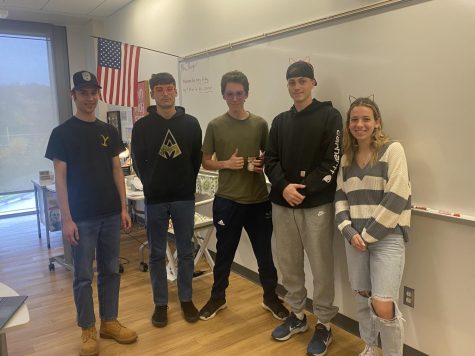 On Monday, October 31st, Morgan English teacher Amanda Auger, hosted a horror story writing contest in each of her 3 senior classes. The students just finished reading stories from the 1700-1800s on dark romanticism. The students were given the task of analyzing past and present stories, in order to evaluate and upack their themes for inspiration for writing their own stories. Students were able to work alone or in groups to create a horror story or poem using their newly acquired knowledge on gothic literature. On Monday, October 24th, Mrs. Auger assigned the story contest and made it due exactly a week later on the 31st. The 3 winners per class will be announced on Tuesday, November 1st.
Winners are picked by anonymous ratings from their peers and are gifted with Halloween themed prizes such as candy, gadgets, and accessories. Mrs. Auger gave each student copies of each story. The students evaluated each one, without knowing who wrote it. They could not rate their stories making the contest as fair as possible. After each student completed an evaluation packet, Mrs. Auger collected the packets to tally up the points, deciding 1st, 2nd, and 3rd place winners. The writers of each story will be revealed and given their prizes during Tuesday's class. If 2 or more stories have a tie, the students will re-vote and rank the finalists after they are read aloud.
Some of the titles of E period horror stories included "The 'Old' New Killer", "Friday Night", "The Twin Witches", "The Lost Soul", "The Dry Body", and others that were untitled.
The winners for each class were:
Period A:
First Place – Amelia Whelan's story "Trick or Treat"
Second Place – Julia Kelly's story "My Worst Nightmare"
Third Place – Nico Tarres-Fuentes, Kevin Ellis and Austin Miller's story "Room 313"
Period C:
First Place – Marin Stopkoski's story "The Night Before Halloween"
Second Place – Lain Pullen's story "Abyss"
Third Place – Camryn Coffey and Lola Damiano's story "The Lock Screen"
Period E:
First Place – Cory Riojas' story "The Lost Soul"
Second Place – Jake Mastriano and Emily Smith's story "Coming to Consciousness"
Third Place – Jake Greenhouse, Ronan Solivan, and Alex Cummings' story "The Twin Witches"
Leave a Comment
About the Writer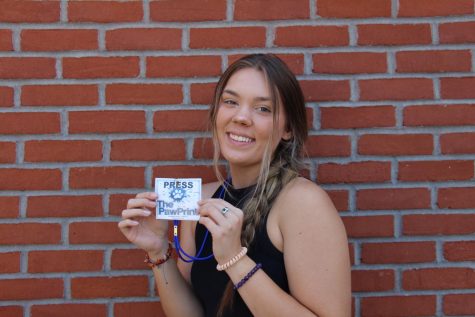 Rachel Hromadka, Reporter
Hi! My name is Rachel Hromadka. I'm a senior here at The Morgan School. This is my first year on the Pawprint, and I'm eager to see what our team creates!...