Goodbye Morgan – How does the faculty feel as the old Morgan comes down?
The old Morgan School building has been empty for the past 5 years, but it still means a lot to some former students. Some of these students went on to teach current students at the new Morgan building. We asked current Morgan teachers who graduated from the old Morgan to share their thoughts and memories from the old Morgan.
Art Teacher Jessica Leiss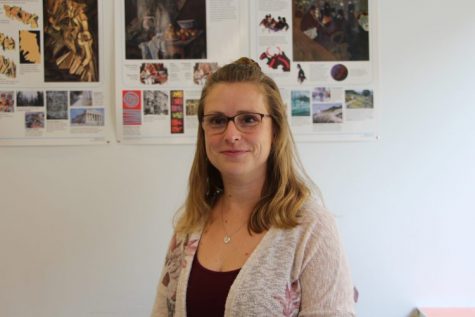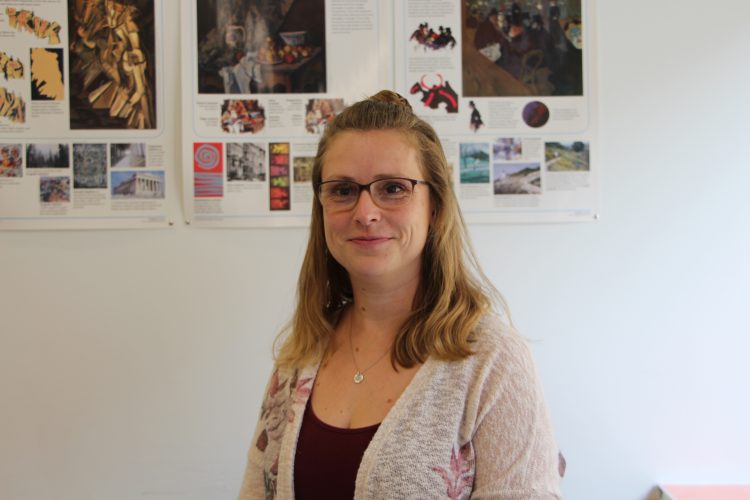 Mrs.Leiss, a 2003 Morgan alumni, now a Morgan art teacher, shared that her favorite memory from the old building was having, newly retired social studies teacher, Jeff Motter for homeroom.
Mrs.Leiss mentioned that the history hallway was her favorite place to hang out. She would spend time there with her now-husband, her former high school sweetheart. She was sad to see her old school being destroyed, but she is happy that the space is now going to be used.
Math Teacher John Madura
As a student, Mr. Madura remembers how tight the hallways were. He would be constantly smashed against other students many of whom did not want him to get near them, especially in the math hallway. He also remembers the constant repairs and the infamous fire in the auditorium. He will definitely miss the old football locker room.  He wrote, "I am unsure how that was ever zoned as a space for human activity."
Mr. Madura said some of his favorite memories from Old Morgan as a teacher are the broken windows in the math wing that never closed, "so there was always rain or snow getting in the room. It was also a bit perplexing that even though I was exposed to the winter elements, I was constantly sweating. I think this was because the furnace was set to a temperature high enough to smelt ore. And on hot days in the fall and spring, it was possib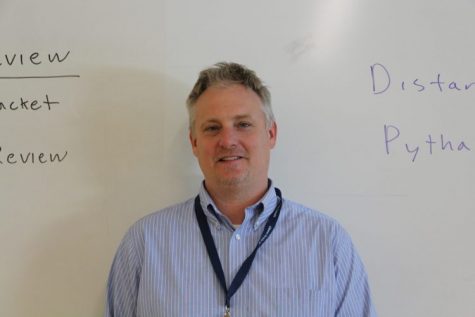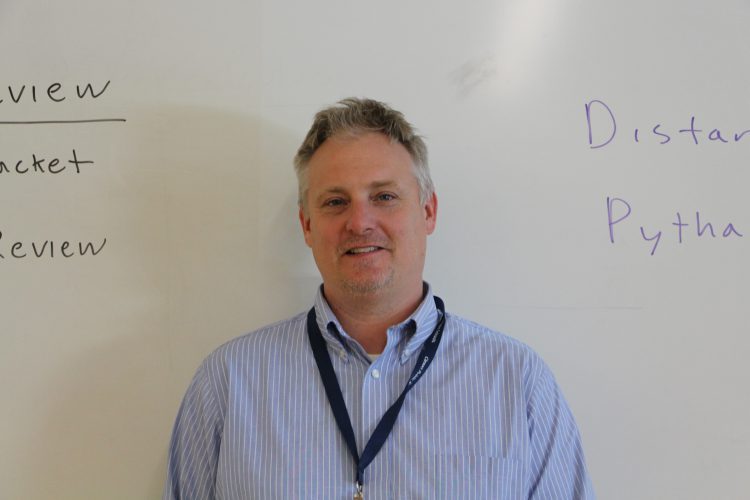 le to actually observe a "haze" in the hallways due to trapped humidity."
Mr. Madura also had a memory to share of former social studies teacher Mike Graham.  Mr. Madura said, "Mr. Graham was convinced that it was possible for the office to listen to classrooms through the intercom system. He claimed you could hear "click" every once in a while and that was the sound of them listening. If that's true, I do not miss that."
According to Mr. Madura, "The Old Morgan was a special place, but mostly because of the faculty, staff, and students–not so much the building itself. Yes, the two gyms the Old Morgan had been great, and there were lots of places to hide in that old sprawling complex, but I definitely prefer climate control and spacious hallways. Anyone who spent significant time in both places prefers the new place. So while it is a little sad to see the old building go down, I am okay with it because I think the best of the 'Old Morgan' is alive and well in the 'New Morgan".
ISS Supervisor Robert Cullen
Mr. Cullen, a Morgan graduate shares some of his thoughts and memories from his experience as a high school student at the old Morgan: "Morgan has been a staple in the Clinton community. The old Morgan was in desperate need of repairs and updating. Losing the old Morgan is like losing a piece of my childhood. Growing up playing Park and Rec basketball on Saturdays at Morgan, watching my sister play basketball for Morgan, and eventually becoming a Morgan Husky was a rite of passage in Clinton."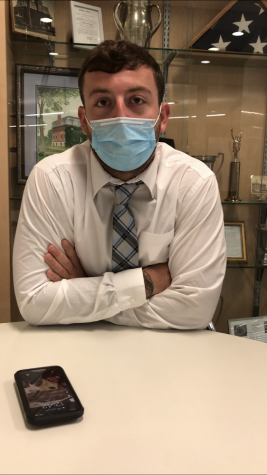 "Many people were proud to go to the old Morgan and experience a true high school setting. Personally, I wish they would keep the two gyms and locker rooms and make a rec center for the younger Clinton community. With the school being completely torn down, it is a sad sight to see. Seeing the old Morgan being torn down along with the athletic fields will be a new sight to get used to in Clinton. My favorite memory at the old Morgan school was newly retired mathematics teacher, Alan Samet's class. Mr. Samet was the light of Morgan and actually made math class enjoyable. I was not the best student in Morgan academically, but Mr. Samet made me into a better student. He will always be one of my favorite teachers and a favorite memory at Morgan."
"Another great memory I have is Mr. Motter's teens and law class. Mr. Motter made class fun as well and every Friday we got to watch a TV show called "Suits." Mr. Motter had the best catchphrase that every Morgan alumni will always remember, "Thwack!" A famous catchphrase and action that has had many unique styles to it. Another great memory I have is being the mascot at pep rallies and sporting events. My favorite place in the old Morgan school was the cafeteria at the beginning of school. This was a palace where all of my friends and students from other grades would hang out before the start of school. We would talk about all professional sports teams, how the high school teams were doing, and also classic teenage drama."
History Teacher Max Ames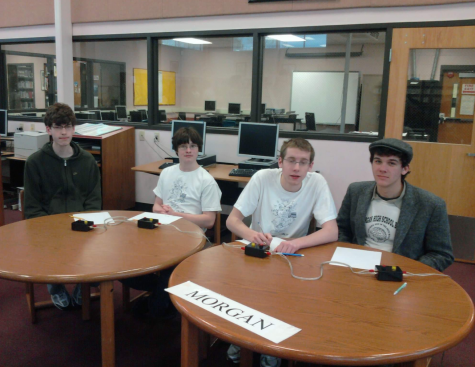 Mr. Ames is a new teacher here at Morgan, but he was also a student at the old Morgan. Mr. Ames remembers all the good times that he and his friends had there and all the teachers that had long-lasting effects on him such as recently retired Mr. Motter and Paul Serenbetz.
Some of Mr. Ames' favorite places were near the Spanish/French classrooms, although he liked the "feng shui" of the English wing: " I drove past the old Morgan just last week right after they tore down the northern wall of the old gymnasium. It was surreal seeing it like that. Back in the day, we used to make fun of the stifling lack of air conditioning, the leaky ceilings in the social studies wing, and the moldy carpeting in some of our English classes, but seeing all that torn apart is bittersweet."
Mr. Ames also said that he is a big believer in "out with the old and in with the new." Mr. Ames also knows that Morgan is not just a building, it is a community.
SRO Brian Corbin
New SRO Mr. Corbin feels bittersweet about the old Morgan's demolition. He recalled his days in the Morgan soccer program, and the memories and friendships he made over his four years there. With the many years, the old Morgan was in use, Mr. Corbin recognized that he is not alone in his feelings and the decades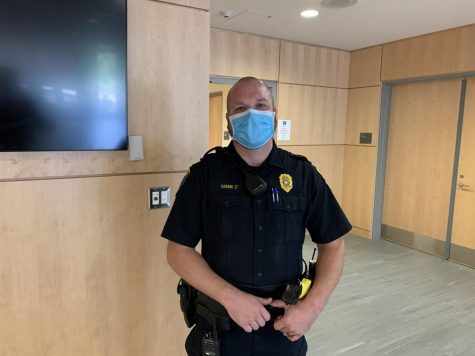 of alumni most likely share the same mix of emotions. Working at the new Morgan, Mr. Corbin also spoke on the difficult layout of the old school. He called it a "maze" and can remember the traffic in-between where the science and math hallways met. He prefers the open concept in the construction of the new Morgan to the cramped hallways. Overall, Mr. Corbin is hopeful that the previous location of Morgan will be put to good use once construction is completed, and he feels comfort in knowing that a new generation of students will create their own unique and special memories at the new Morgan school.
Leave a Comment
About the Writer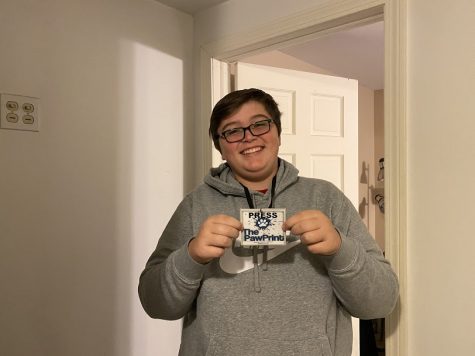 Jonathan Blair, Editor and Staff Writer
My name is Jonathan Blair. I am an editor for the Morgan PawPrint. This is the second time I have taken this class. I first took it to explore the world...