Bacon Academy Bakers Win Regional Cupcake Wars
Haddam-Killingworth, Montville, and Morgan Also Compete for the Trophy
On Thursday, April 28, The Morgan School hosted regional cupcake wars. Bacon Academy, Haddam-Killingworth High School, and The Morgan School competed for the trophy.
Morgan's Advanced Culinary Cupcake War winners, Seniors Ava Zirlis, Joy Rodney, and Taylor Maher, winners of The Morgan School contest with their Strawberry Short Cupcakes, competed in the Regional Cupcake War for Morgan.
On the day of regionals, the culinary art teachers could not help the students make their cupcakes. The student competitors were in charge of preparation, taste, and creativity. All schools competing came to The Morgan School with their cupcakes made and had one hour to decorate their twelve cupcakes.
Each school explained their cupcakes and how they prepared them to the judges. The judges were pastry chefs or owners of their bakeries. The judges looked for a good presentation and good-tasting cupcakes.
After the judges judged, everyone enjoyed lunch. Morgan's Culinary Arts Teacher, Sue Murphy, made her special chili. All the schools that participated brought food for lunch after the Cupcake War. One dish was oven-baked macaroni and cheese.
Haddam-Killingworth won Cupcake Wars 2021. They kept the trophy for the year but brought the trophy to Morgan to allow the 2022 winners to take it to Bacon Academy until the 2023 competition.
The Morgan School made a strawberry crumble cupcake with bright pink frosting. Montville baked a Chai Tea cupcake with an apple filling. Haddam-Killingworth baked a campfire theme chocolate cupcakes with roasted marshmallows on top.
Bacon Academy won with their pistachio cupcake with caramel filling and pistachio nuts on top. They took the trophy back to Bacon Academy where it will remain until the next Cupcake Wars.
Leave a Comment
About the Writer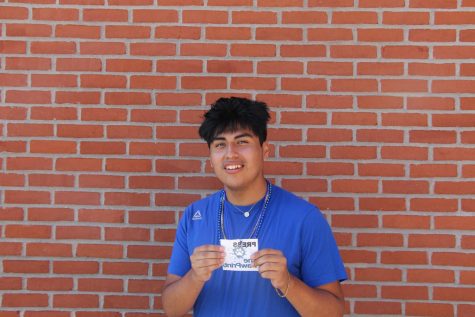 Michael Sacta, writer, reporter
Hi, my name is Michael Sacta. I am currently a senior at The Morgan School. This is my second semester at The Morgan PawPrint. I favor writing about athletics...