Long Awaited Dodge for a Difference Returns to Morgan
Morgan‌ ‌Community‌ ‌Comes‌ ‌Together‌ ‌for‌ ‌Their‌ ‌Favorite‌ ‌Fundraiser‌ ‌-‌ ‌Dodge‌ ‌for‌ ‌a‌ ‌Difference‌ ‌
After a long-awaited two years, Morgan's favorite fundraising activity, Dodge for a Difference, is finally back. An old Morgan tradition is finally taking place after a break due to the COVID-19 pandemic. This year's tournament will take place on April 14th in the Morgan Gym at 5:30 pm.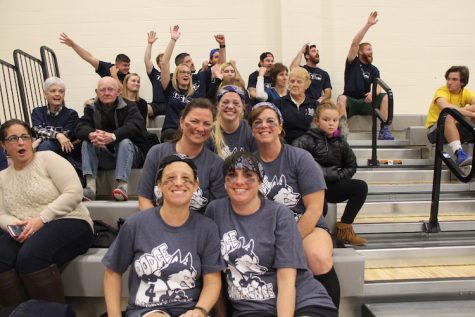 If you would like to participate, you can create your own team of ten people, which can include friends, teammates, or even club members. There is a limit of sixteen teams for the tournament. Each team will have a captain as well. In order to participate, each person will have to pay $10. You will have to submit your team roster along with your money to Mrs. Chausse in room A40 by April 7th. You can participate on one team, and each team will follow a chosen theme. One theme idea can be to coordinate wearing a certain color with the rest of your team members.
Organizations from the community can also sign up to participate. The Clinton Fire Department and Police Department, as well as some parents in the community, always love to come and participate in the fun. 
Each class will also be setting up other raffles and fundraisers before and during the event in order to raise more money. The money raised will be donated to a charity. In the 2019 Dodge for a Difference tournament, the proceeds earned were donated to the Clinton Food Pantry. During the tournament, there will also be raffles you can buy tickets for and participate in. This year, the proceeds from the tournament will be donated to local Families in Need. 
Spectators are also welcome to come to watch the tournament if they would rather not get involved in playing. Admission for spectators is $5. 
Many students are already planning on playing in the tournament. Sophomore Riley Schmidt said, "We haven't had it for a couple of years, and it's a great opportunity to get together with friends and have a fun night. It's not only about winning, but having fun, and it's also fun to watch", but not everyone wants to take part in the action. Sophomore Leah Scoppa, who plans on spectating the tournament, said, "I think it's a tradition that we didn't really get to experience, so it'll be fun to watch, and it's a chance to have fun". 
Leave a Comment
About the Writer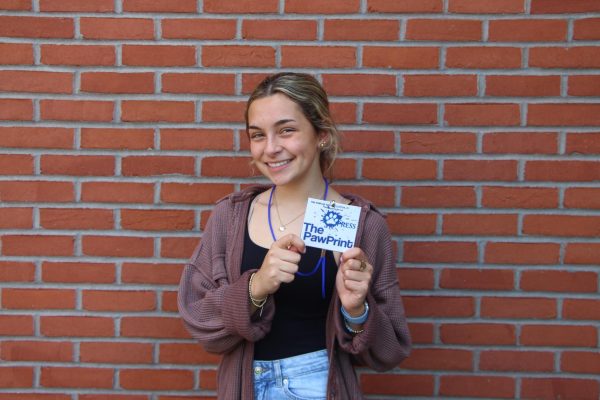 Molly Vitola, Chief Editor, Reporter, Photographer
Hi! My name is Molly Vitola, and I am a senior here at Morgan. This is my second year writing for the PawPrint.  I'm excited to help our community by...