Natural Candles and Natural Minds (Co.)
Written by Meghan Denison |
Photos by Meghan Denison |
This past semester I had the pleasure of helping a friend with her senior project. She came to me with a small idea but one that we accomplished. It turns out that natural candles are very successful.
Senior Ashley Allen attends Valley Regional High School in Deep River. A senior project is a graduation requirement at Valley, which involves internships and mentors, but Ashley wanted more than that. She wanted to start her own business.
She started her research with all natural candles. "I wanted to focus on ingredients that are all natural and good for the environment as well as products that may be able to help people as I am very interested in natural healing and plan on running my future business around that concept," Ashley wrote in her project journal. So she searched for simple ingredients and recipes that created candles which were safe for the environment and people.
She ended up deciding on only beeswax, coconut oil, and essential oils (lavender and eucalyptus), with hexagonal glass jars and black lids. An article called "The Benefits of Beeswax" on Big Dipper Wax Works' website states that "Unlike paraffin candles, which are made with a petroleum-based wax, beeswax candles have a completely clean non-toxic burn."
Ashley and I bought our materials in bulk and got started right away on making those candles. There was some trial and error along the way that we worked through and overcame, but that was to be expected. Making them was a fun and having a finished candle we made ourselves that burns and smells good was a big accomplishment!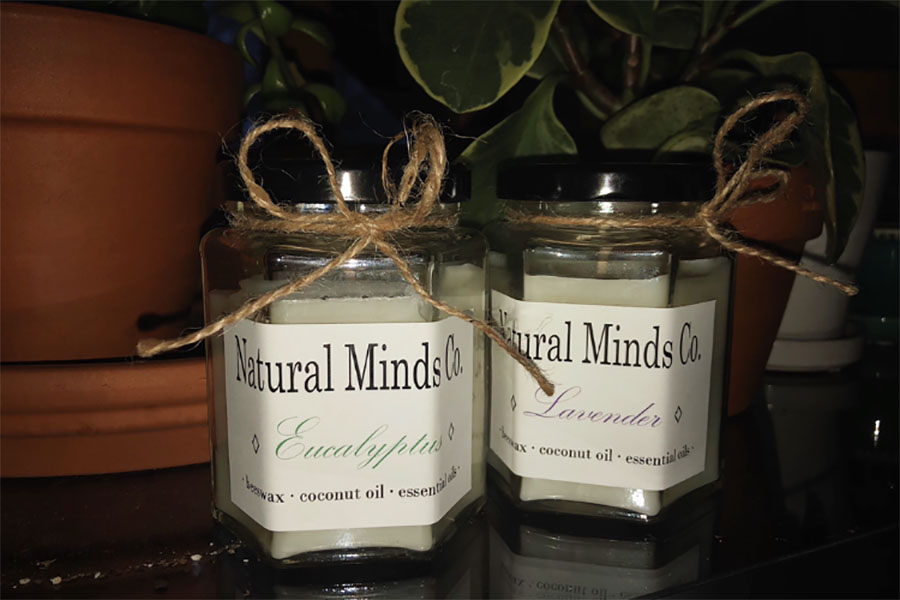 We've been working towards making more and selling the rest of our first batch. We've sold 13 candles at $10 each, and they've definitely been a hit. We advertise on Instagram, and we hope to add to Facebook and possibly Etsy in the future.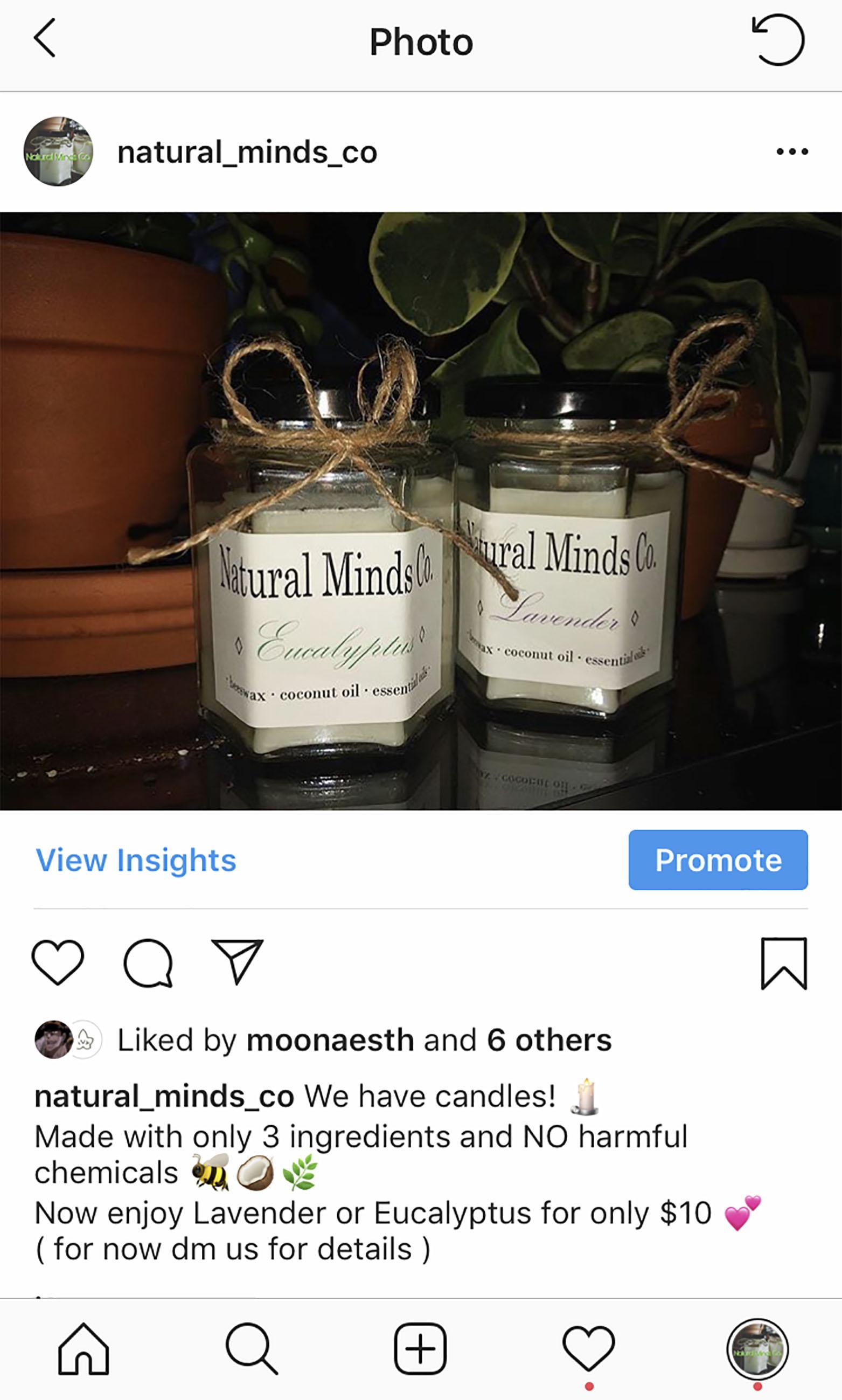 Ashley wants to keep this business idea rolling, "I hope in the future I can continue with this business and expand my products and what I can do. I want to learn more and eventually get certified in herbal healing and open up my own shop," she said. I'm glad to have been given a part in this project and business and am excited to see where we can go.
We hope to bring our candles to craft fairs and farmers markets as we move forward. If anyone is interested in our candles you can contact me or our business Instagram in the screenshot above, @natural_minds_co .