Written by Cameron Sheehan |
Photo via Global Student Network
Photo via Electives
Choosing electives is not always easy, and some students struggle with which course will best suit them. This doesn't have to be a hard task at all.  With the course selection deadline approaching in a couple of weeks for current sophomores and juniors, students are most likely stressing out about making the best choice. Maybe they need advice from a student on what elective would be best or maybe they just need help from a guidance counselor.
Here are some ideas for incoming juniors and incoming seniors.   First read through the list and pick out the courses that are related to hobbies you have or subjects that intrigue you. Then figure out where your learning levels are and choose a good class you would feel comfortable in or a class that you think will challenge you. The choice is yours. Your guidance counselor will be able to help you best.
Maybe you like the thought of writing for newspapers and magazines but aren't sure about it. The video below will give you a better understanding of Journalism. Journalism isn't just for Juniors and Seniors either it is also available to Freshman and Sophomores.
[wpvideo VsqZoagg]
Journalism isn't for you? Maybe Creative Writing is. You will have the power to write about anything you want in your own style Not sure? Watch the Creative Writing video to get a better understanding.
[wpvideo Kpa0PbZ5]
Considering Humanities?  Humanities is an honors level course that qualifies as an art, history or English course.
[wpvideo TlxhLZ4G]
These are only a few of the many choices The Morgan School has to offer for electives. There are many more to choose from if neither Journalism, Creative Writing or Humanities interests you including Forensics, AP Environmental Science, AP Biology, Introduction to Communications, Video Communications, Foods, Child Development, Accounting, art courses, Band, Chorus, Rock Band, Introduction to Law, Psychology, AP European History, AP American History.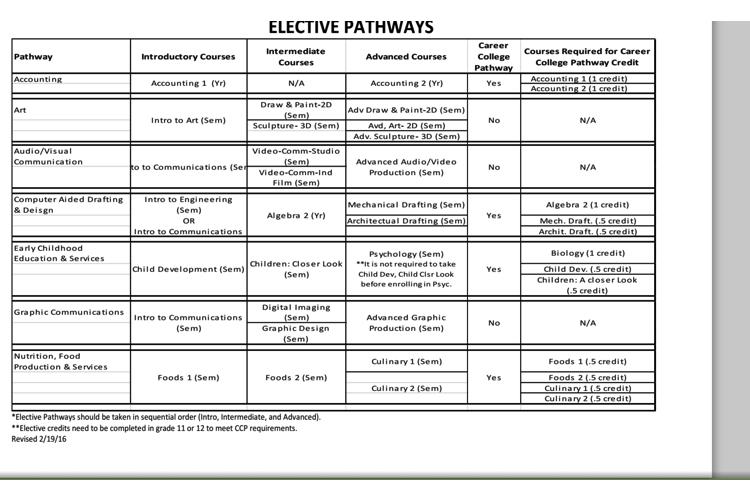 Check out The Morgan School Program of Studies, talk to your teachers and/or make an appointment with your counselor if you need further help making your decision.