At the beginning of the week, students had the opportunity to share their artwork on the Morgan PawPrint by the 17th. Submissions had to follow a few guidelines:
Comic format with 3 to 6 panels.

Incorporates a given prompt (prompt: yellow)

School appropriate artwork

Physical and digital submissions were allowed, and have been properly credited to their respective creators. Consider submitting your own artwork to the Pawprint for future submissions: Email Morgan Pawprint or Kaleb Hazen with your work.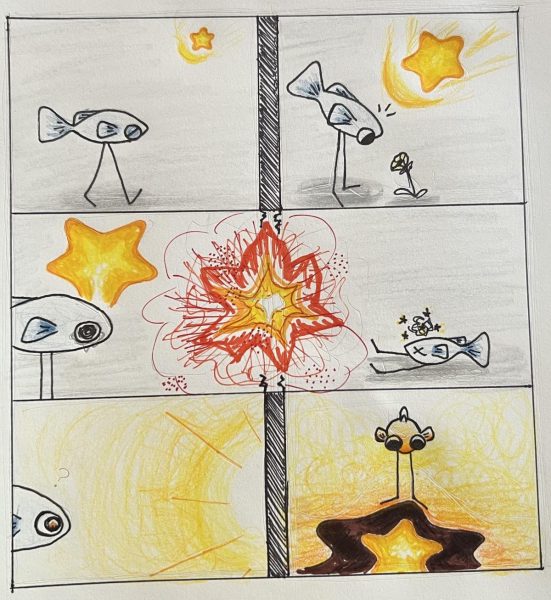 Olivier is not liable for any false information, he's just a dog 🙁