Brian Gendron Sprints to Second
Written By Katie Costello |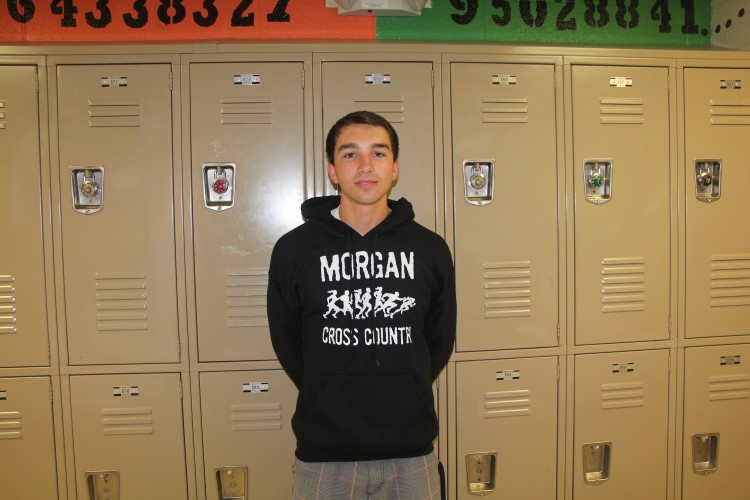 Brain Gendron ran 16:56:20 in the 5,000 Meter Run at Shoreline Championship and CIAC Divisional Championship, placing second. Because he won this title, he will run in the State Opens on Friday, November 1st in Wickham Park.
I talked to Brian about what winning this title meant to him. He explains:" Its a great honor and a huge personal achievement. It definitely shows how much hard work can pay off." Being an athlete and understanding how hard it can be to run long distances, I asked him how he prepares for his runs. He answered ," Two days before the meet, I drink un-normal amounts of water. I hydrate myself all day and eat a lot of pasta and carbs. The day of the meet, I try not to eat a lot. When I do eat, I eat fruit, bananas, and carbs." I also asked him how he motivates himself to run for so long and at the pace he runs. "I start and stay at an uncomfortable pace. I tell myself not to slow down and that I didn't work this to end up lowering my pace. Cross country involves a lot of personal goals, since it is an individual sport, and setting these goals helps me achieve honors like the one I just earned." The last thing I asked him was how he thinks he will do in the state opens on Friday. He said," The competition is tough. There are a lot of runners there that are better than me, but I will no doubt run my best time during that meet. My goal is to come in the top 25 rank so I could go to New England Opens."
Be sure to go and watch Brian at the State Opens! See Mr. Underwood to sign up for the spectator bus that will go to cheer on Brian. Good luck!