Huskies Football Hustles
Written by Katie Costello |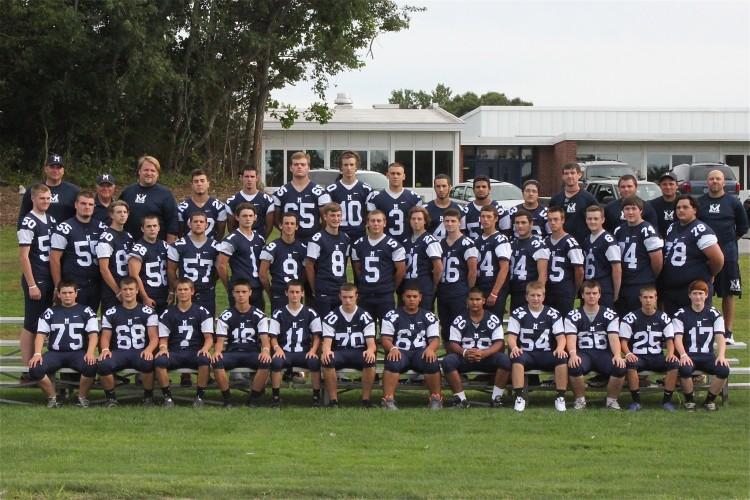 So far, the Morgan Football team is undefeated! On Friday, 10/25, the football team will play Valley, their biggest rival of the year. The Valley Football team is also undefeated. Both teams are ready to fight for the win.
Before the game, I decided it would be a good idea to talk to the team and coaches to see their attitude and perspective on the game. All the coaches and players were confident in this week's fight against Valley. They explain that the challenge is there and they are ready to take on this good test of their abilities.
Talking to head Coach Eagle, I wanted to know what kind of strategies he is using to improve the team this year. He explains ,"Well first off, we play music during practice. The kids love it. This gives them a rhythm to go off of and a good fast pace. Repetition is good and consistency is the key to get them used to having a fast paced season. The team is also a year older. We got most of the same guys back. They know the system, and there is trust throughout the team." The last question I asked Coach Eagle was what makes a winning team? He smirked a little and said ," 40 kids and 7 coaches like the ones we have. They are a great team; they embrace the system, and they are always doing things together."
I also talked to the players to see what they had to say about this week's game. Seniors Mark Zumpano, Riley Cronan, and Alex Lipka explain, "We are a close team. We care about each other; we have good leadership, and we know how to win." I asked the players about some pre-game rituals that they do. Riley Cronan explains ," Before every coin toss, we gather on the 50 yard line and do a fight heart family chant." Tom White says "I touch all 4 pilanos before we play." Mark Zumpano plainly said "I pray." I wanted to know what their reactions would be to any type of outcome that the game would have, win or lose. Captains Alex Lipka, Mark Zumpano, and Riley Cronan all said ," Prepare for our next game no matter what happens."
This team has shown great improvements over the past years. They have come out of the depths of their losing seasons and come out strong. As the cheerleader of an undefeated team, a senior, and a part of the Morgan School, I am very proud of the whole team and their improvements. They really deserve this winning season along with all the recognition they are receiving.
Be sure to watch Fridays game at Peter's Complex at 6:30. Lets go Huskies!