Seniors Share Advice on the College Application Process
Class of 2023 Passes The Legacy
With senior year coming to a close, most seniors are wrapping up their legacy here at The Morgan School. For the seniors who are looking to further their education at college or university, seniors officially commit to their schools as of May 1st.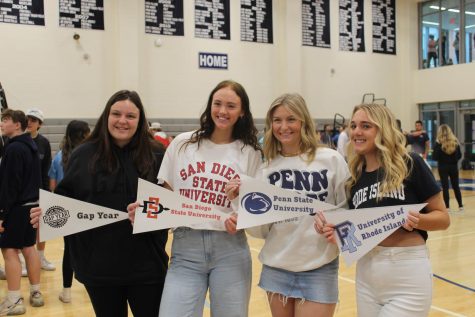 Juniors will soon be the seniors which means they have big decisions to make in terms of their future. The college application process can be a daunting challenge, but advice and support can smooth the stressful time. 
No matter where the juniors go or what they apply for, the Class of 2023 is a master of the stressful application process. Now, these students are on a path to success and are willing to advise younger students about the process. 
Senior Marin Stopkoski, who will be taking a gap year before attending college, said "Get it done early because in the long run you will have less stress." Similarly, Lola Damiano, a senior who will be attending the University of Alabama as a business major said, "Start early, don't wait until the last minute. Use your resources and work on it mainly outside of school hours." Caroline King, who will go to Fordham University to major in clinical social work this fall said, "I would recommend applying early. Write your college essay over the summer before senior year."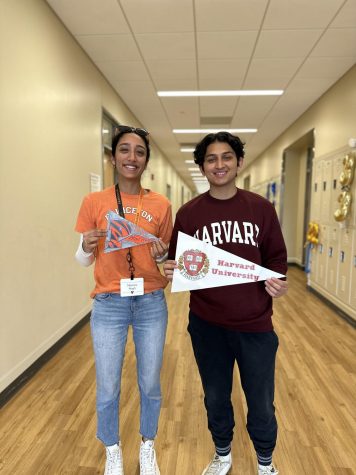 Applying early to college means prospective students  apply early action and early decision. The advantage to this is that applicants receive admission decisions sooner, usually starting in mid-December. They can typically apply to multiple schools under an early action plan. Early decision, however, is a binding agreement between the student and one college. If accepted through early decision, the student must revoke their other applications. 
The most common application site to reach colleges is through the Common App. Common App is an undergraduate application site that houses over 1,000 member colleges and universities in all 50 U.S. states. However, there are other sites too. For example, I applied through the UC Application, which is the portal for the University of California schools. Other colleges, however, take single applications. For instance, Georgetown University, which multiple students applied to this year, takes its own application, which can be found on their website under "Apply". 
Another prominent difference between colleges and universities during the application process is whether or not they are test optional. A majority of schools have become SAT/ACT optional in the past few years. Most schools alert the applicant that these tests, whether they submit them or not, do not impact their application decision. 
As seniors pass the throne of the leaders of the school down to the next class, the juniors will have big shoes to fill and a busy fall semester ahead. Key takeaways are to apply early, work on your college essay, and don't procrastinate. Stay calm and get applications in, so the student can have a smooth second-semester during senior year.