Robotics: Rounding up Members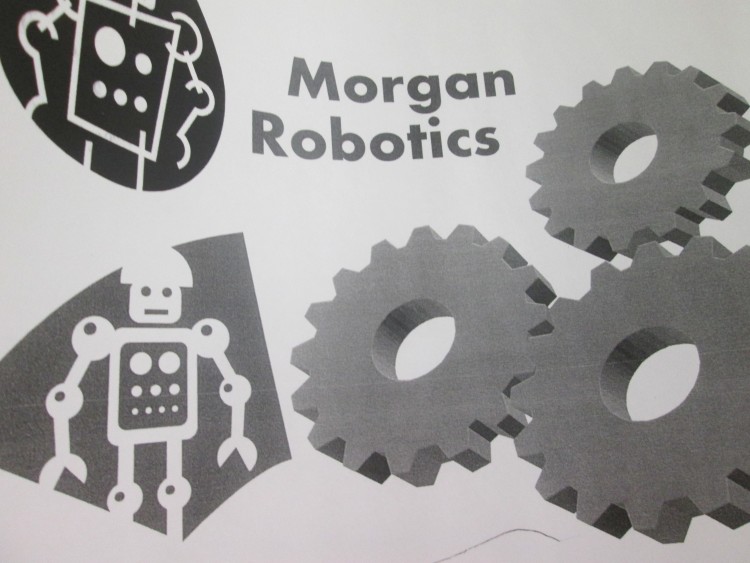 By Emily Sobieraj|
Did you know there is a robotics club here at Morgan? Well if you haven't noticed the posters around the school, and you want to create a bot, then talk to the president of the club, Joe Buffington. I interviewed him,  and he is calling for members. You might have a hidden talent, so give the club a try. Some background info before you jump to making bots:
Many people are into building robots. It is a very complicated field, but almost everywhere you look you will see some sort of robot technology: cell phones, computers, television, even toys powered by batteries. I researched robotics on Wikipedia and discovered that: "Robotics is the branch of technology that deals with the design, construction, operation, and application of robots as well as computer systems for their control, sensory feedback, and information processing.
Joe Buffington, president of the robotics club here at Morgan, explained what the group is all about: "We build robots and create programs. Being president is a lot of work because I have to get ahold of everyone that wants to come and set up times/ dates for meetings. We have not competed against others schools yet, but there are many tough ones out there. One hard thing about robotics is programming because if you make one mistake, then you have ruined it all. Some people in the club are me, Patrick Murphy, and Todd Iaquessa. I would love to improve the organization because everythiing was just thrown together, and we could use new robotics pieces. I would love to get more people involved in the club. One year we came in 8th place in the Dallas, Texas robotics competition. Building a bot is easy, you just mostly need scews, bolts, and steel framework."
So, if you plan on making robots anytime soon, talk to Joe.