Fringe Modern & Vintage
Local Thrift Store in Clinton
Fringe Modern & Vintage is a thrift and vintage store in Clinton, CT located at 31 East Main Street. Fringe not only sells vintage clothing items, but they also sell local handmade items from artists within Connecticut. Kara Fillion is the owner of Fringe and has always had a passion for thrifting in her community. She started out by running a mobile thrift store before opening Fringe. The mobile store was open for 7 months in Jersey City. After finding out that business model worked, she moved back to Connecticut after living in New York for 5 years to start her business plan. When she initially moved back to Connecticut, she didn't have any jobs set up, so with some money set aside, she started collecting inventory month to month taking one thing at a time. Kara shared she made her own business marketing plan, and it took her about four months before finding a storefront to own. She got lucky with the location of Fringe because she initially wanted to open in Clinton, but she wasn't sure where there was an open space. But she shared that she would go to Coffee Break in Clinton with her grandma every Sunday, and the owner had a vacant storefront next door, so it ended up working perfectly.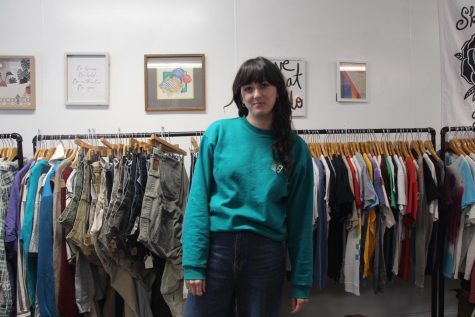 At Fringe there are a variety of items for buyers. Those include women and men's clothing, shoes, jewelry, accessories, and a new addition of prom dresses. Their back room is full of over 60 prom dresses. They are also selling bow ties and bows. Another exciting addition is their jewelry rack located outside the prom dress room. They are also offering coupons for dress alterations, corsages and boutineers, and makeup appointments included with any prom purchase.  Kara said that out of all the items in her store, name brands sell the best. She realized this and wanted to highlight those name brands which include Anthropology, Free People, Urban Outfitters, and LL. Bean were the biggest sellers. A majority of her clientele also come in for the vintage items she collects. That may include the early 2000s and especially the 90s which is very popular right now. 
Fringe has been open since September 2020 making it 2 ½ years of being open. She said her biggest challenge through owning a small business was the marketing aspect of it. She also said "to reach out and build the traffic for the store". She learned through trial and error the best marketing tactics to get customers in. Kara found that being creative and using different ideas that have come up, have worked the best for her. Her biggest success so far was being able to get through the pandemic because she was concerned about whether Fringe would remain profitable through it. Her goal when opening Fringe was to make it the first five years because they say a big percent of companies don't make it the first five years of business, so her goal was to make it the first five years open and grow. Kara also shared that when she is hiring, she is looking for someone with a creative eye, good discipline, and someone who is willing to learn. She also wants someone who can collaborate well, in order to bounce ideas off of each other so that they can buy clothes for the store for her and style clothes in the shop.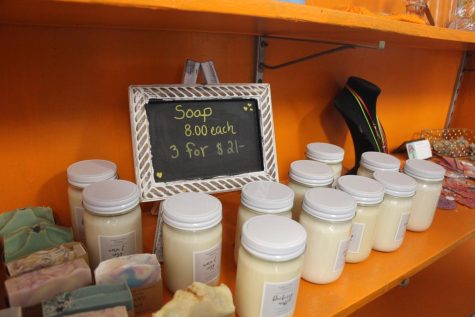 Kara's advice to other small business owners is to stay organized. If your business is doing well, it will only grow more. Everything will need order and processes to maintain a smooth order. Recently she's been keeping track of items on the rack, what's not selling, and all of her ideas with her marketing plan to prioritize things.
If you are looking to sell any clothes lingering in your closet come down to Fringe. Kara offers store credit right up front for clothes. Tuesday through Sunday, no appointment needed anyone can trade in their clothes and receive store credit.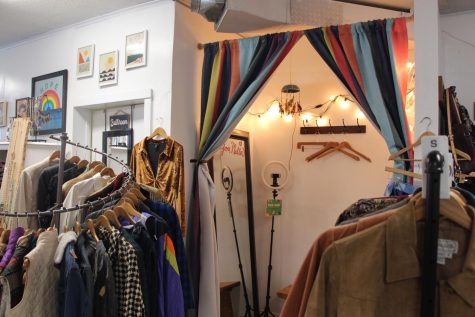 Store hours include:
Mon: Closed 
Tues: 11:00am-5:00pm 
Weds: 11:00am – 5:00pm
Thurs: 11:00am – 5:00pm 
Fri: 11:00am – 5:00pm 
Sat: 11:00am – 5:00pm 
Sun: 12:00am – 5:00pm
Fringe is also on Instagram, Twitter, and Facebook!
Leave a Comment
About the Writer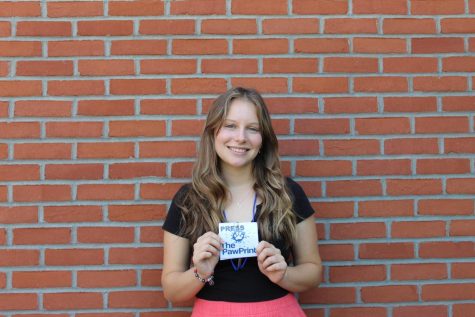 Aurora Smith, Writer, Photographer, Reporter, and Editor
Hi, my name is Aurora Smith, and I'm a Senior, class of 2023. This is my third time taking Journalism. I'm excited to write articles about changes...