Experiencing The World Through A Stoic Philosopher's Eyes
Non Fully Developed Student Brains are Tasked With Choosing Their Future
Kirsten Amendola
December 21, 2022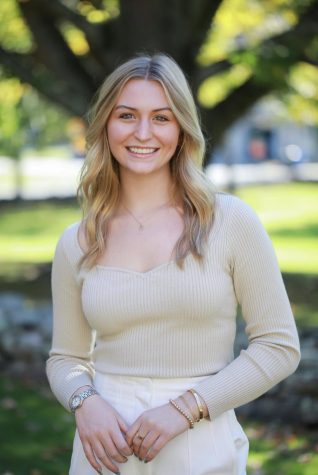 Kirsten Amendola wrote the following editorial for her Humanities class.
I'm seventeen, I go to high school, live with my parents, dream of the day I walk across a stage and am handed my high school diploma. But much like many of my fellow classmates I am approached by admissions counselors with questions like, "What opportunities or events have you experienced which informed your interest in the study of law and what do you hope to contribute to the profession of ethical legal practice?" or even "Explain why you are interested in this opportunity, detailing how you have previously adapted to a new environment, culture, language, or time spent away from your family. How would you expect spending your first semester abroad to change you?" I understand, it's what I signed up for. Applying to college, choosing a major, deciding on a career. However, should students at the ages of 16-18 be choosing how and where they will spend the rest of their lives? 
Many high school students feel the pressure of applying to so many schools, and waiting for decisions, praying to get the scholarship money needed, or receive admission to special programs. Finding out the type of school and environment we need is fairly easy. After some self reflection and discussion with loved ones I decided I needed a big school, in a city, with a much less structured style campus, and a study abroad program. I researched, and visited schools which narrowed down my options. The college application process though, would come to be the most daunting part yet. Submitting scores, asking for letters of recommendation, writing essays, choosing a major, and answering supplemental questions. 
Seneca, a philosopher from early Ancient Greece roughly 6AC-65BC lived to preach and share with others his values on living a purposeful and practical life. Seneca teaches us to learn from experience and use our foundational knowledge to build upon and develop a further and deeper understanding of the world around us. He requests that we think, ponder, and do soul-searching. To never make decisions in haste, "Cultivate that good which improves with the years." 
Seneca would want us to follow what we've been good at throughout our life thus far, but many don't know yet. We haven't found our special skills, what makes us different and sets us apart from the rest. At 17, I hardly think that our minds and decisiveness have been developed and tasked enough to know exactly where to go, what to study, and what to be in life.