Post-Season Approaching on Fall Sports
Teams Prepare for the Upcoming Shoreline and State Championships
Morgan sports teams plan for the closing of their season. Some teams though are preparing for their upcoming postseason games. Boys soccer and girls soccer, girls volleyball, and football will be attending the Shoreline Championship in the following weeks. Both soccer teams will be attending the Class S State Championship tournament as well.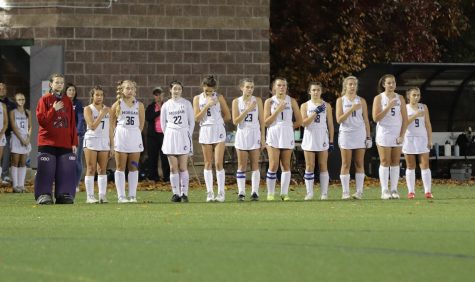 This season Morgan teams have a good record and continue to fight a battle each game. Boys soccer ended their regular season with a record of 11-3-1 (W-L-T), their final game was against Old Lyme on 10/21 and ended with a win. The girls soccer team ended their season with a record of 9-3-3, winning their last game on 10/27 against Old Saybrook. Last season, The girls soccer team won the Shoreline Championship, and the boys soccer team were co-champions with Old Saybrook. Unfortunately, Morgan girls field hockey had their last game on Thursday, October 27th ending their senior night on a win.
As our teams get ready for the Shoreline and State Championships, some players have a few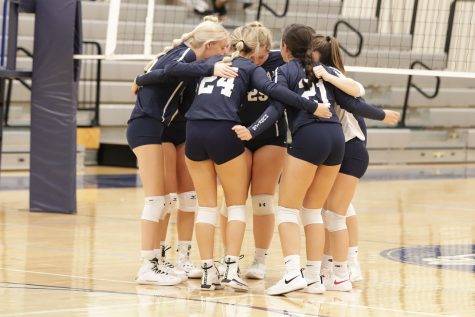 final remarks about the regular season. Senior volleyball captain Amelia Whelan has high hopes for her team, "I feel like with all 3 of my other captains we've led the team, and we have had the best energy we've had in the last 4 years because we've been winning more frequently." Amelia states that this is the first time volleyball has made states in 7 years.
The girls volleyball team unfortunately lost the first round of the Shoreline Championship in a fight against Coginchaug resulting in the 3-1 loss. They will play in the first round of Class S State Championships on Monday 11/7.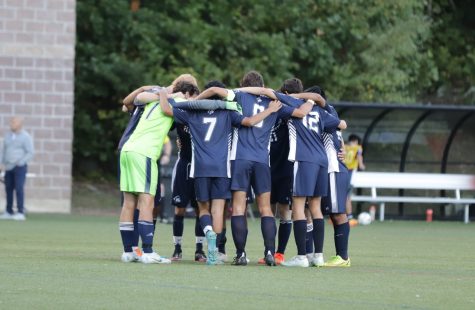 Morgan Boys Soccer won Tuesday 11/1 in the Shoreline Conference Semifinals against Old Saybrook at Old Saybrook Senior High School. They won 3-2 in double overtime and ended in penalty kicks. Morgan Girls Soccer played on Wednesday 11/2 against Portland at Indian River Complex. The girls also won in a tough battle ending in a 1-0 win. Girls soccer senior captain Katie Martin is very enthusiastic for the upcoming post-season games. She said, "Since we won Shorelines last year we have a lot of pressure put on us to keep up with this energy and to be back to back champions, so we're using this as a driving force to win and go far (in the championship)." Morgan Girls Soccer won the Shoreline Championship last year in a battle against Portland ending in a 2-1 finale. Morgan boys soccer were co-champions alongside Old Saybrook last fall with a score ending in a tough 1-1 tie. Both teams will play in the Shoreline Championships this Friday night at Portland High School. The girls will play at 5:00pm, and the boys follow at 7:30.
Morgan Football has its last few games of the season in the coming weeks, with their last regular season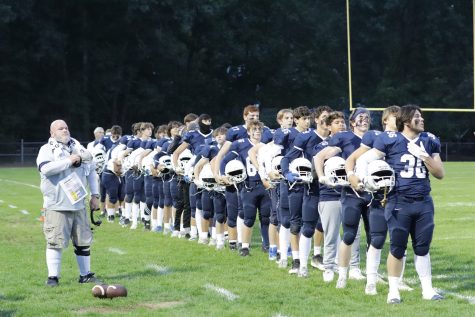 game ending on Wednesday, November 23rd against OSW at Old Saybrook Senior High School at 6:30pm. Their last home game will be on Friday, November 18th against North Branford at 6:30pm. The CIAC Tournament Quarterfinals will take place on Tuesday, November 29th.
Leave a Comment
About the Writer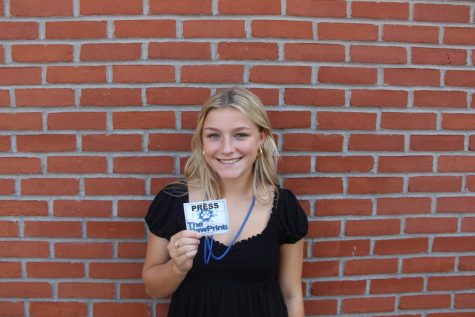 Logan Pernal, Reporter, Writer, Public Relations Manager
Hi! My name is Logan Pernal. I am a senior here at Morgan, class of 2023. This year is my first time taking Journalism, I joined this class because I wanted...