Rugby Is More Than Just A Sport
Where a Player Can Find a Family & Community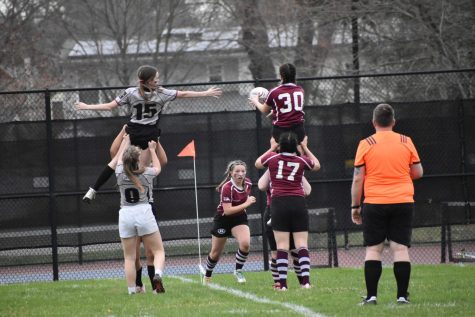 Rugby is a full contact and misunderstood sport, but rugby is also something special. Over the years, rugby has been unpopular and unnoticed. Now, rugby has taken off and become popular. Rugby can be played in different ways, forming as different numbered teams. There could be 15,7, or 10 people on the field at once. Those people have positions according to certain plays on the field. For example; a hooker is a position where a player hooks the ball with their foot in a scrum-down. In a scrum down, players are put against each other head on, competing for possession of the ball. In rugby, you are always trying to gain possession of the ball. Even though rugby can be stereotyped as rough and tough, people are able to form connections with each other.
Coach Mike Meyers talked about how rugby is a community. Coach Meyers said the community is" just what really defines and makes a difference." He said,"It's just the community on and off the field." In rugby, whether the game is lost or won, each coach and player always finds a way to make everyone keep their head up.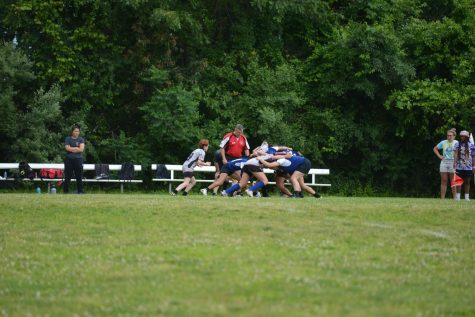 Coach Joe Falivene mentioned how teammates form bonds with each other: "Typically after matches, we have team dinners." Coach Falivene also explained how rugby can be different from other sports. He said,"I find rugby to be different because it has the physicality of a football like sport, but also the flow of soccer. But I think that bigger, most important thing is the community that rugby's built upon." Many players and coaches have agreed that rugby is built upon a big community filled with support and care.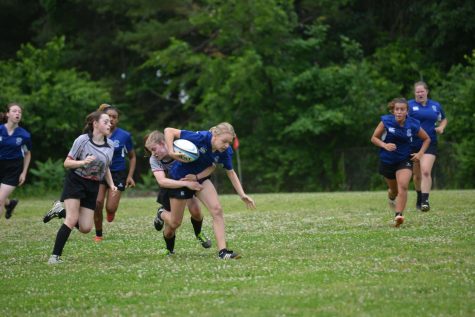 Rugby can often be seen as more of a sport for men, but women have proven that they can do rugby too. The Shoreline Spartans Rugby Club has officially formed a high school girl's rugby team. The high school girls team only started with 5 players and has grown into a team of 10. The high school girls team placed 3rd in this summer's New Haven 7s tournament for high school girls. The team has grown not only with new knowledge, but also within its own family.
High school girls coach Ciera Harris said," I had a moment in my life where I just decided I was going to do what I wanted to do with my life, and I wasn't going to do what my parents wanted anymore. So I changed my major all in one day and started the rugby club at Eastern Connecticut State University. And it was the best thing I could do because we created a family and created a legacy there. And you volunteer, and you do community service, and it just really gives you that second family." Ciera also explained that she has been playing rugby since 2016, 6 years.
Leave a Comment
About the Writer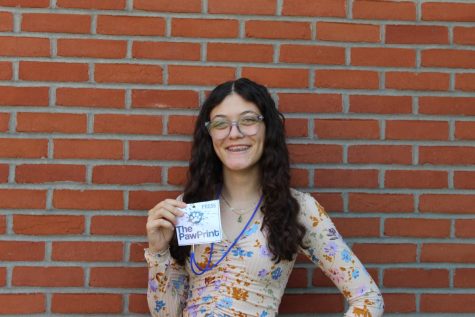 Aleia Aleman, Reporter, Photographer
Hi! My name is Aleia Aleman. This is my first time on the Morgan PawPrint. It's a new opportunity for me. I never usually thought of myself as a journalist...