Upperclassmen and Teachers Share Advice for Freshmen
Tips include how to do well in classes, how to get involved, and how to make the most of Morgan.
The 2022-23 school year has arrived. Along with the prospect of a full school year with lessened Covid restrictions, the Class of 2026 is here. Morgan's freshman class of 120 students is filled with many familiar faces from this summer's STEP (freshman orientation) program. While the program was a huge success, even being featured on Channel 8's "What's Right With Schools", several students still expressed their apprehensions. Luckily, several upperclassmen and teachers have academic, extracurricular, and social advice to share.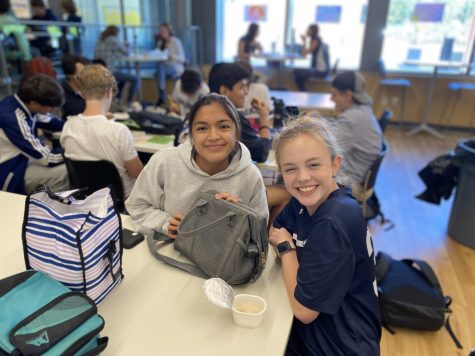 Science teacher Abigail Walston emphasizes the importance of staying organized on Google Classroom because "when you start the year organized, it's much more helpful to you." Senior Mary Minichino suggests that students "avoid procrastinating." When it comes to projects with faraway deadlines, math teacher Noelle Pollard advises, "try to do a little bit at a time every day, so you're not overwhelmed at the end." Math teacher Julien Milcent recommends finding a study group, and as junior Glenda Zhiminaicela succinctly puts it, "build good habits."
Trying to stay organized can be challenging at first, and it can be overwhelming to receive a larger workload than students have been accustomed to in middle school. Senior Kristina Bergman wants to remind students that studying is important because "it does count later on," and junior Leah Scoppa recommends "doing your best in class and giving as much effort as you can" because it does pay off.
It can be scary to enter a new school and meet new people, but sophomore Katie Nguyen has found that "trying something new" and joining new clubs and sports allowed her to make friends and find new interests. Senior Ryan Luciani shares his experience with stepping out of his comfort zone: "I joined the play last year, and I wasn't expecting it to be fun, but I had a great time, and I really enjoyed it."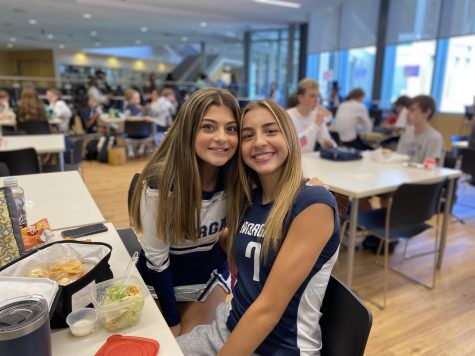 Junior Sophia Caprio advises, "don't be nervous to meet upperclassmen because they're going to be nice to you." Principal Keri Hagness stresses the importance of getting involved, sharing, "One of the biggest pieces of advice is to get as involved as you can because you're going to meet new people. Sometimes that's hard because you're friends with a certain group and you're comfortable in that group, but maybe it's time for you to challenge yourself to think about things you're interested in that your group might not be."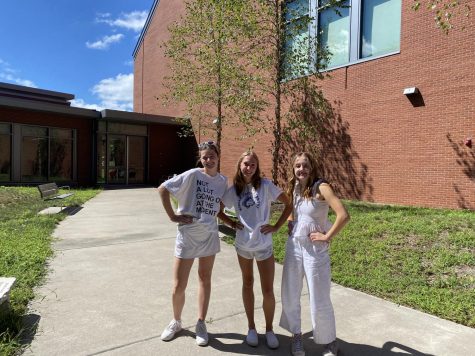 Four years at Morgan go by fast, so senior Molly Shortt sagely suggests: "Enjoy your time here because you only live once." Sophomore Mia Colon remarks that she "barely remembers freshman year." To make the most of the time here, junior Gavin Gersz encourages new students to "come to the games and experience it all." Senior Katie Martin advises: "Show your spirit. Every. Day." It would seem that freshmen have much to look forward to as they begin their journeys with the support of upperclassmen and teachers. In a school where We Are Morgan, We Are Family, Mrs. Hagness would like to remind students that "here, you can be whoever you want to be."