Senior Siblings Share Thoughts About Upcoming Graduation
Jill Demaio, Riley Schmidt, Anika Hayes, Jenna Wayne, Maeve Madura, Lily Tanner, and Maddie Sacta talk about their siblings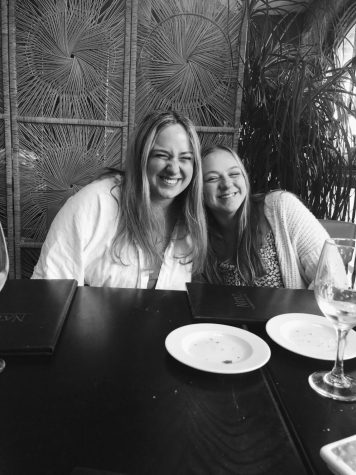 Graduation is a bittersweet day for most families, as they prepare to send their seniors off on their future endeavors. With the school year coming to an end, many students are getting ready to say goodbye to the Class of 2022, as they move on from Morgan. Many seniors leave behind younger siblings, who are now learning how to navigate the world of high school by themselves: Jill Demaio, Riley Schmidt, Anika Hayes, Jenna Wayne, Maeve Madura, Lily Tanner, and Maddie Sacta shared their feelings about their siblings leaving Morgan. Most students are sad to see their senior siblings go but wish them nothing but the best with all of their future plans.
Sophomore Riley Schmidt said that she is sad to see her brother senior Nick Schmidt go, but hopes he has a great time at Roger Williams. She hopes he will meet new people and be happy where he ends up. Riley said, "We've gotten really close in the past year, but I am also really excited for him to leave because then I get his car and get to drive it, and we won't have to argue anymore." Similarly, sophomore Maeve Madura said, "I am sad that my brother is leaving because he's been around for my entire life and has always been my big brother, so I am upset to see him go, but I look forward to seeing him play lacrosse and meeting new people." Maeve also said she wanted her brother senior Ethan Madura to know that she will miss him once he leaves for school.
Lots of younger students look up to their senior siblings as role models as well. Sophomore Lily Tanner said, "I'm sad about it, but I'm excited to see what she does with her life," when talking about her sister, senior Julia Tanner. Lily also said, "I want her to know that I only copy her because I really look up to her." Sophomore Anika Hayes explained how proud she is of her brother, Declan Hayes. Anika said, "I'm going to miss him, but I'm really proud of him for making it this far." Anika mentions that her brother has gone through many surgeries, along with other difficult obstacles throughout high school, but he has overcome them. Declan will attend his first choice school, New England College.
Many younger students have also relied on their older siblings for help throughout high school. Sophomore Maddie Sacta said, "My brother was very kind to always tell me to work hard and to take breaks. It's good to have good grades, but always be mindful of your own health as well". Maddie also said, "I feel a little sad that my brother is leaving and going off into the college world, but I am also very proud of him and can't wait to see what the future may hold for him." If she could tell her brother, senior Michael Sacta. She said, "Something I want to tell my brother, is that he will always have a place in my heart where I will love him dearly and that he should know he can do anything he puts his mind to. He is a great person and no matter what ups and downs he faces, he can always count on me to be right beside him."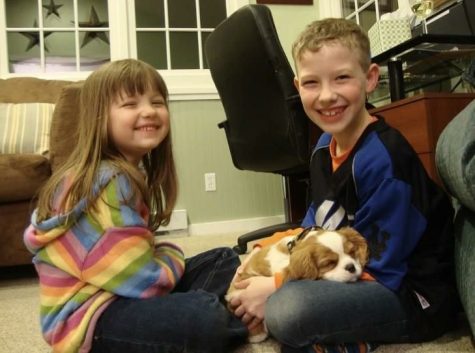 Freshman Jenna Wayne also relied on her sister, senior Samantha Wayne, when learning to navigate high school. Jenna said, "My sister helped me by letting me know what to expect when coming into high school and made my freshman year a lot less stressful." Jenna said that she is very upset to see her sister leave: "I want my sister to know that she is one of my biggest role models, and I want to thank her for everything she has done for me this past school year."
Sophomore Jill Demaio recalls the drives to and from school with her brother, senior Tim Demaio, as one of her favorite memories with him. Jill also said, "I'll miss all the facts and stories about teachers we both had/have, or other Morgan stories that have amassed over time. The lore, if you will, behind the school and student community". She wants her brother to know, "I'm going to miss hearing the same 4 albums on repeat in the car every morning :'(".
With only 10 more days remaining for our seniors this year, the siblings of the class of 2022 are preparing for a new life as their siblings begin to embark on their future adventures after graduation.
Leave a Comment
About the Writer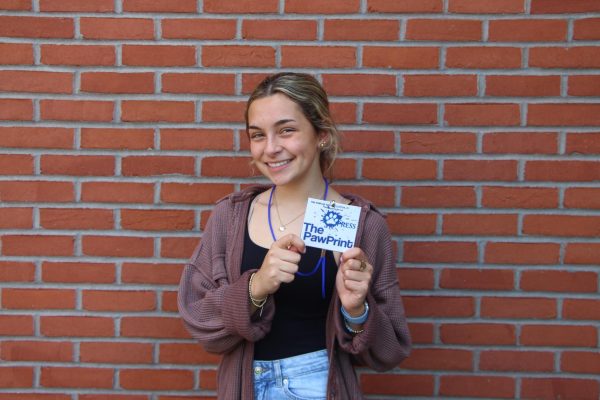 Molly Vitola, Chief Editor, Reporter, Photographer
Hi! My name is Molly Vitola, and I am a senior here at Morgan. This is my second year writing for the PawPrint.  I'm excited to help our community by...