Comeback of Cold Blooded Creatures
The Proceeds Will be Donated to Ukraine
As many know, Morgan's Assistant Principal, and former Biology teacher, Chris Luther, is crazy about animals, especially his reptiles. Many students remember his trips to Joel in the past, for the Cold-Blooded Creatures show, where he would show off all of his amazing reptiles, and share countless fun facts about each of them. The show will be informational and will give kids a chance to learn about the different types of cold-blooded animals all around our world. 
This year, we are bringing this tradition back. The Cold-Blooded Creatures show will be hosted at The Morgan School on April 9, 2022, at 4 PM. The proceeds from this event will be donated in order to support Ukraine. 
On Thursday, February 24, 2022, Russian President, Vladimir Putin, ordered Russian troops to invade Ukraine. This has put Ukrainian citizens in danger, and many are fleeing the country. Russian bombs have destroyed many buildings, and have injured, and killed many civilians. Ukraine is in need of a lot of help. Some Morgan students have decided to step up and help. 
Morgan's Junior Class President, Iris Dunham, and Vice President, Abel Rodriguez, as well as members of the Social Justice Club, such as sophomores Leah Scoppa, and Daniel Highkin, will be helping organize and run the show with Mr. Luther. 
Many Morgan students are very excited about the show. Sophomore Leah Scoppa, who is planning on helping, says that it's going to be a fun event, but also helps give support to Ukraine. When asked about the war, Leah said, "They are going through a lot of loss and there are so many people in need. So many people have lost their homes, clothing, and everything they own and have to flee their country." Leah also said that as part of the Social Justice Club, she believes it is important for her to help out with this. Similarly, Sophomore Daniel Highkin, who came up with the idea, said, "I think that we as a school should raise money for Ukraine because the families there are truly suffering. All they want is a better life. That is why they are trying their best to escape. Some are not that lucky, though. Some have to stay behind. And some choose too". He also said that he came up with the idea because he heard of other schools in Connecticut raising money for Ukraine and wanted to do the same here at Morgan.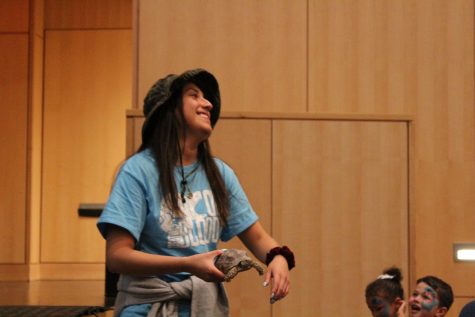 Mr. Luther, who is running the show, is also extremely excited about it. He started the Cold-Blooded Creatures shows in college, as a part-time job. After becoming a Biology teacher, he introduced this tradition to his AP Biology class, who began helping out with it. When asked what his goal was, he said, "An overall consideration that all living things are important and for kids not to be scared of reptiles". Mr. Luther also believes this event will help bring awareness to the situation going on in Ukraine. He says, "Knowing that people in another country are struggling and things are going on, it's always good to put things in perspective. If we can bring awareness and raise a bit of money, it would be awesome. It teaches everybody the right thing. Make the world a better place". 
At the event, cans will be collected for the Clinton Food Pantry, and monetary donations will be collected for Ukraine. There will also be plenty of activities during the show to raise more money.
Leave a Comment
About the Writer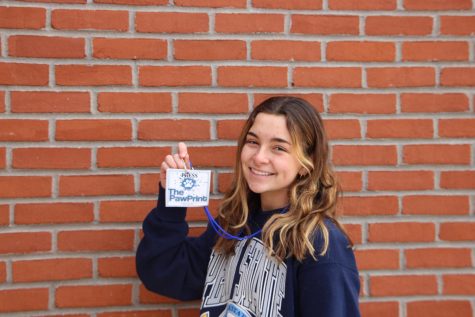 Molly Vitola, Reporter, Photographer
Hi! My name is Molly Vitola, and I am a part of the Class of 2024 here at Morgan. This is my first year writing for the PawPrint, and I am excited to help...