History in Sports
Engaging Elective at Morgan.
Morgan offers many classes. This semester, I take Sports and American Culture as a history credit. This class consists of four different units which are Sports and Identity, Sports and Race, Sports and Gender, and Sports and Capitalism. 
Social Studies' teacher Christopher Zawadski started Sports and American Culture about four years ago. He is the only teacher teaching Sports and American Culture as long as it has been a class. His favorite part of the class is connecting current events to sports. He gave some examples, such as  COVID-19 and the Black Lives Matter Movement. These events affect sports greatly. Many sports even show their support for the causes like Black Lives Matter.
Mr. Zawadski said our class is unique because there are not many other schools that offer this class. He talks about the fact that the players now have the ability to connect on a deeper level with their fans due to the uprise in social media. Celebrities are able to support certain causes and showcase what they'd like to see happen in our country.
Senior Joe Ciarleglio says he enjoys Sports and American culture. His favorite part of the class is having Mr. Zawadski as a teacher. Senior Jonathan Blair took Sports and American Culture the first semester of his senior year. He said that he enjoyed the class, being a sports fan. He said it is nice to be able to sit and talk about something that you enjoy. Also, if students don't know anything about sports, they are able to learn about them. His favorite part of the class is learning about the history of sports, which he didn't know before.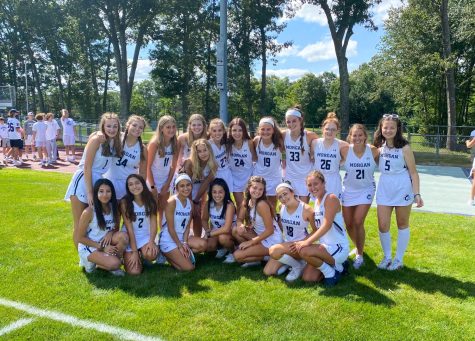 Sports and American Culture consists of full classroom discussions. Class participation is a major portion of the class grade. We also watch videos and movies to understand different aspects of sports. There are also a few readings. This class connects the outside world and its issues to sports. We learned about Jackie Robinson, Todd Marinovich, and Malice at the Palace and how these people and events connect to each unit of the course. We also discuss the influence athletes have on younger people. We learned that Michael Jordan decided not to speak out against racism with his platforms because "Republicans buy sneakers too", whereas LeBron James does the opposite and chooses to speak out greatly with the large platform he has. 
Although a history class technically, Mr. Zawadski keeps us very engaged. Required work includes a one-page current event once a week. Every Friday, we discuss everyone's current events. There are a few little projects that he assigns, but nothing over the top. It is such an interesting class, even social studies teacher Diana Rizzo would like to take his class.
Mr. Zawadski would like all students to leave his class able to watch a sports game while still understanding the bigger issues. He hopes students will now think about more than just the game, consider the real personalities on the field, and have bigger ideas beyond the game. 
Leave a Comment
About the Writer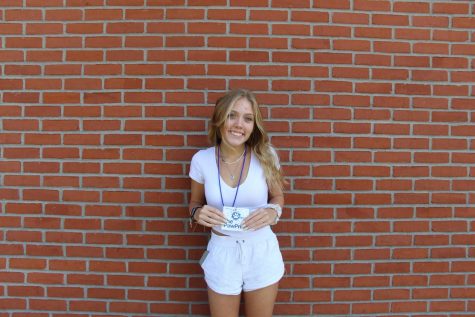 Brittany Chapman, Photographer
Hi, my name is Brittany Chapman, and I'm in the class of 2022. I have been with the PawPrint for two semesters now. Some of my articles include issues...